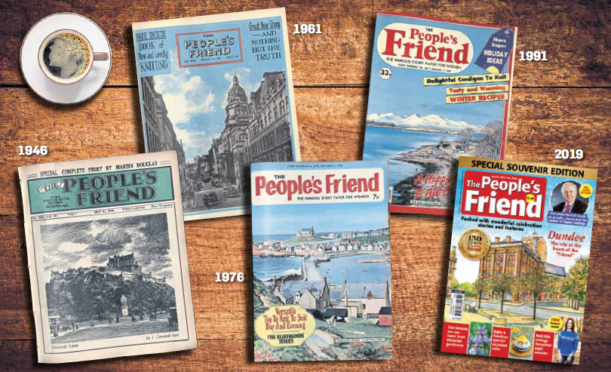 As you turn the pages of The People's Friend, the din of modern life seems to fade into the background.
The pages are reassuringly leafy and simple, with each short story tied up neatly by the closing chapter. Readers can indulge in a crossword or knitting pattern, with many people writing in to tell of their delight at trying a new craft.
It all sounds rather traditional, but that is the joy of The People's Friend, which now holds the remarkable title of the world's longest-running women's weekly magazine.
From Aberdeen to Australia, Dundee to Denmark, devoted readers are scattered around the globe and have been avidly flicking through The People's Friend for the past 150 years.
At a time when some magazines are stopping their print publications and moving online, it is a heartwarming reminder of an altogether different time.
That's not to say that the publication has not kept up with the demands of the modern world, but rather that it has subtly adapted without turning against its devoted readership.
With more than 170,000 copies sold per week, it is known as "the famous story magazine" – a title that could not be more apt.
The magazine was first published almost 50 years before women were given the right to vote in Britain.
It has lived through unimaginable change, from two world wars to the UK's first female prime minister.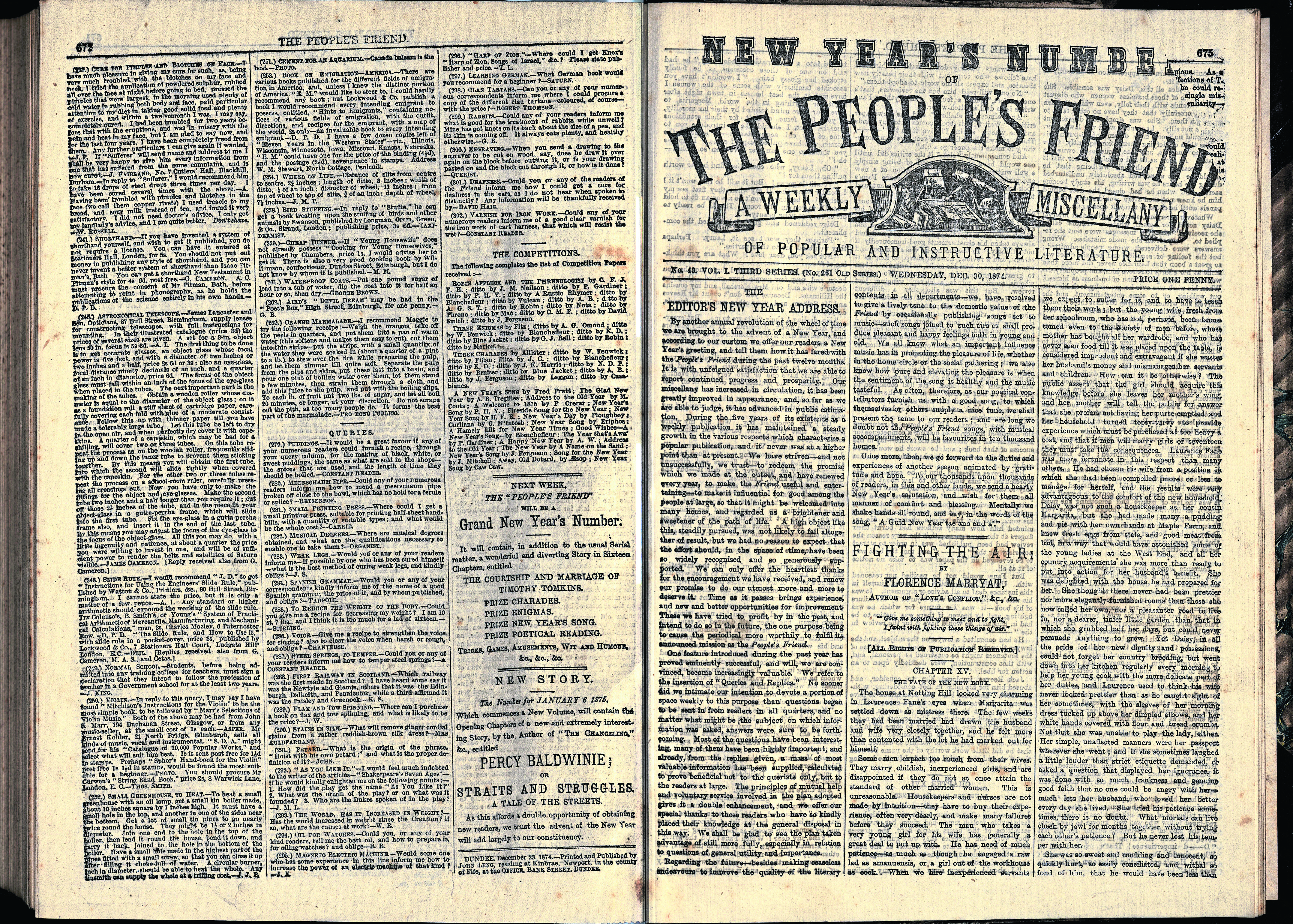 The world for women is a very different place indeed, so just how has The People's Friend remained at our side over the decades?
For editor Angela Gilchrist, the publication is a sparkling tonic in a sea of bad news, and is perhaps one of the few magazines designed to make the reader feel better.
She is only the 10th editor in the magazine's history, showing that its staying power touches all those involved.
Angela Gilchrist
My role as editor is an enormous privilege, I have been in the position for 10 years and I am the second female editor in the magazine's history.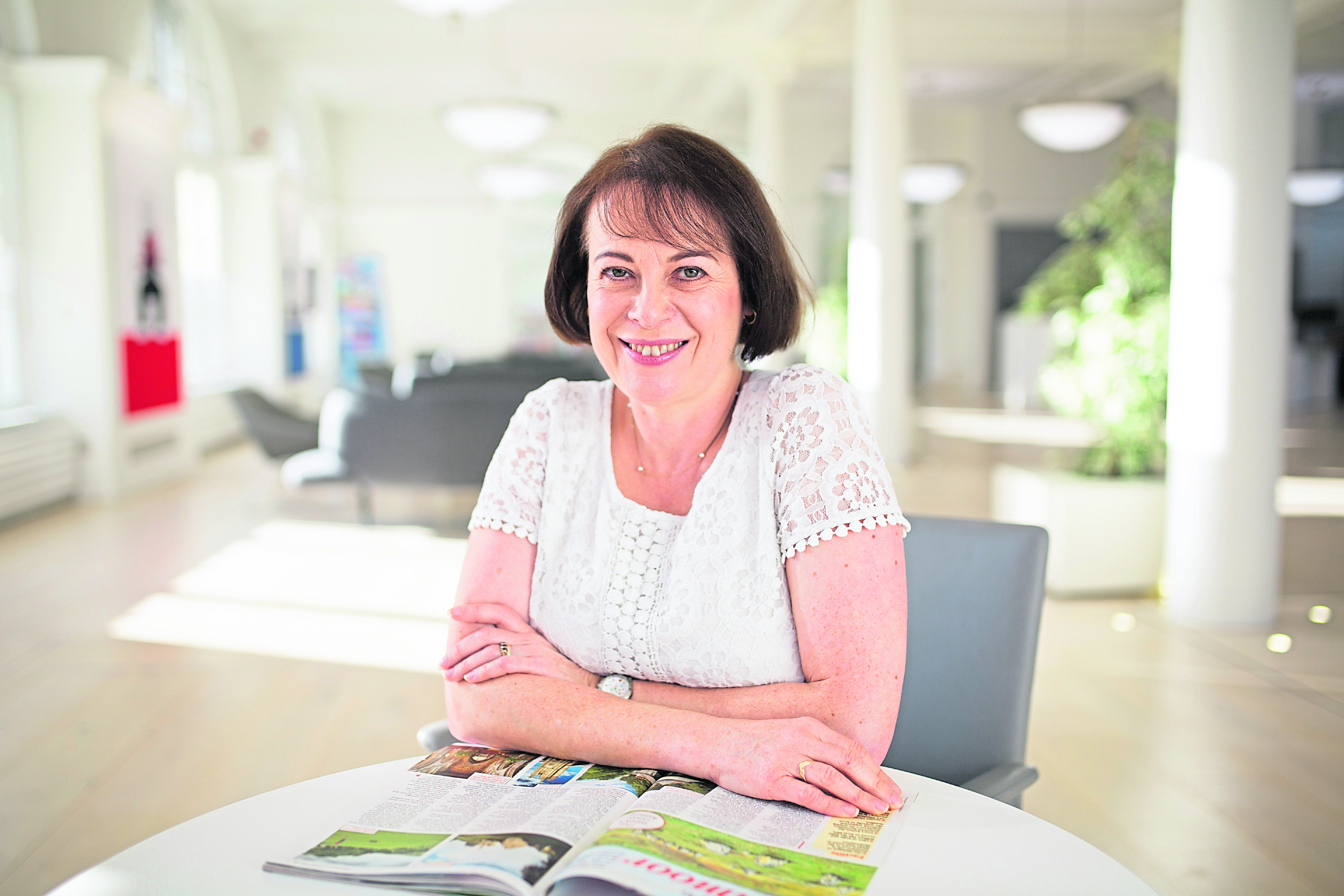 There was a period between 1938 and 1945 where there is no record of who the editor was.
Obviously this was a time of war and, although The People's Friend continued to be published, we have come to the conclusion that perhaps there was no editor in place at the time.
I think The People's Friend has gone the distance for several reasons.
There are volumes and volumes in our archive in Dundee.
But what is particularly fascinating is that we also have magazines from the same era that have not succeeded, whereas we stood the test of time.
My theory is that we have stayed the course because we have never abandoned our principles. The People's Friend was designed to be read by the fireside.
There was to be nothing published that would upset our readers, although I think the original phrase was nothing which would corrupt the morals.
We have really stuck to that; our readers should feel better when they put the magazine down.
That does not mean that we shy away from reflecting real life, but we have been very skilled in doing so.
In 1869, when the magazine was first published, women did not even have the right to vote.
The education act had not been long passed which meant that people were able to read due to a commitment to education on a national scale.
To have something to read was incredibly empowering.
Such major changes mean that The People's Friend has had to constantly re-invent itself, but also keep its principles.
It was originally a magazine for the whole family.
There was no TV or radio and there certainly wasn't enough money for each member of the family to have something different to read.
It would be read to the family by the man of the house and had to offer something to everyone.
When World War I broke out, The People's Friend reflected the massive change which women faced.
They suddenly had new roles where they ran the family and went out to work.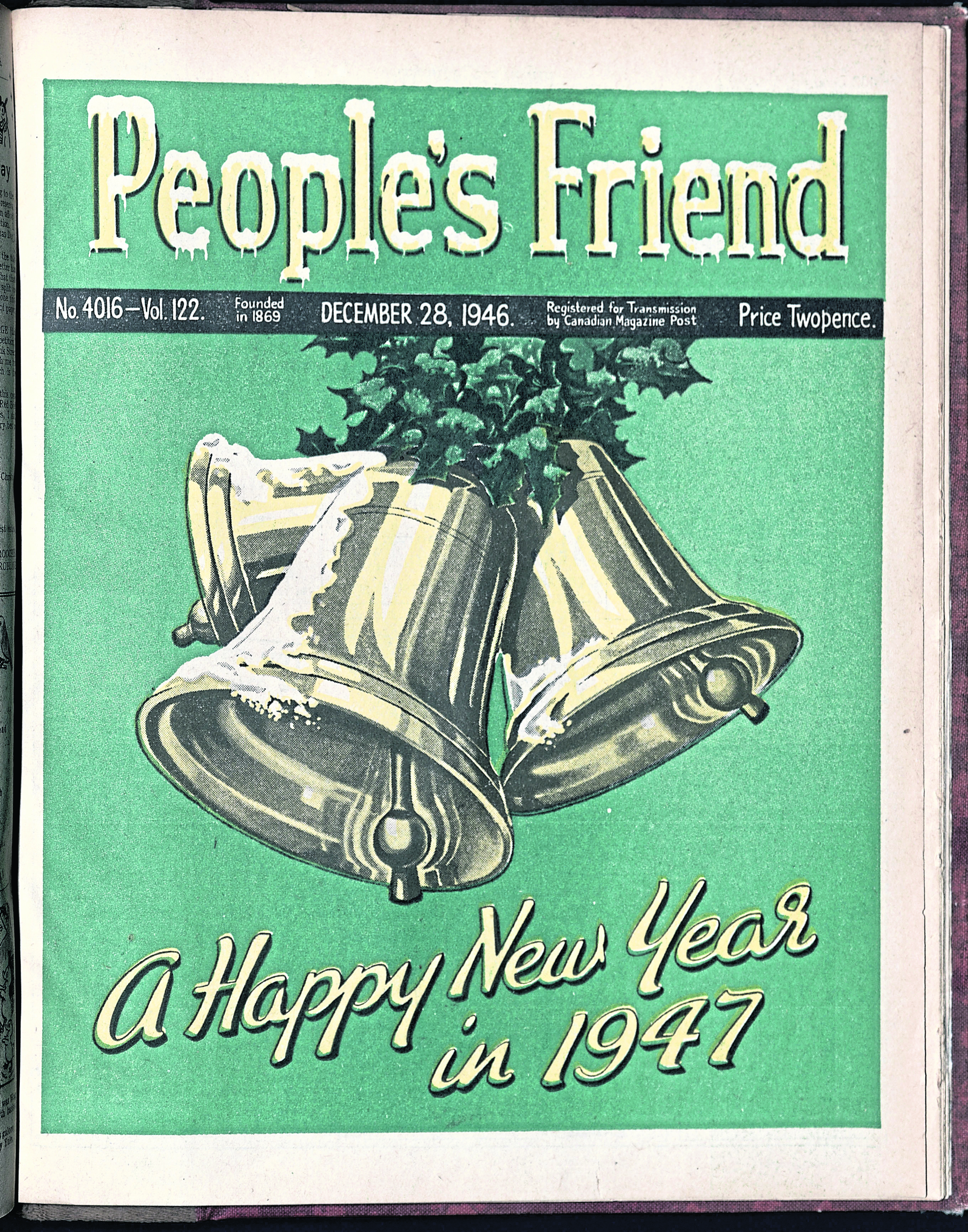 Women had to be in charge of family finances and pay bills for the first time.
The Friend stepped in and offered practical advice on finance and making food go further.
When women started going out to work, we reacted by including heroines in our short stories who also worked.
So maybe the protagonist was a bus conductress or a typist – she was someone for our readers to identify with.
We changed again in the 50s which became the golden age of the housewife, where suddenly there were all these amazing gadgets to help clean your home.
In the 60s we included fashionable patterns for women making their own clothes.
Women were no longer taught to be in pursuit of a man in order to succeed in life.
Now our short stories will include internet dating, or having a baby through IVF.
These are the ways in which we keep in touch with the real world.
We have an amazing fiction team who source and work with our authors of short stories.
We are open to all and I think we are the last magazine to welcome submissions from anyone and everyone.
---
>> Keep up to date with the latest lifestyle features with The P&J Lifestyle newsletter
---
We publish around 600 short stories a year and there are seven in every issue.
We are always looking for new voices and have given many authors their big break.
We look for stories that end happily or are at least hopeful.
We think of our stories getting read in bed at night, and the aim is for you to have a good night's sleep when you finish the final page.
Cosy crime is incredibly popular.
We focus on how the crime is solved rather then making it gruesome; we find balance.
The craft side to the magazine is also very popular, we have what we call a Love Darg.
It is our own charity appeal and an old Scotch phrase which means a day's work done for love.
During the war years, items were knitted and sent out to troops.
Now our readers knit blankets and toys for Cats Protection League, as many of our readers are cat lovers. We know the average age of our reader is around 70 and we are a magazine that people grow into.
People will say that their mum used to buy the magazine and it wasn't until later in life that they personally found time to read it.
It takes 80 minutes, on average, to read from start to finish.
I consider myself very lucky with our readers as some editors live in a vacuum.
Our readers write to us by letter, email and they also phone us.
We can rely on them to let us know what they loved and they will also get in touch if we've done something they didn't like.
We've recently started running readers' holidays and the experience was incredibly touching.
I'll never forget one lady who I met.
She had struggled with her mental health, to the extent she was hospitalised.
She was not able to concentrate on anything until a visitor gave her a copy of The People's Friend.
There was just something about it and she found she was able to read.
She told me that the magazine got her through and it is just incredible how much it
means to people.
From the very beginning The People's Friend had an incredibly strong relationship with its readers and we have never lost that.
Each reader considers the magazine their magazine, or "my friend".
They are emotionally attached and that bond is stronger than ever.
Although we are an escapist read, we don't hide away from the issues which women are facing today.
Our heroines continue to be very feisty, and this is our way of acknowledging problems such as sexual harassment in society today.
We don't dwell on the doom and gloom of the world though, we are always trying to find the positive.
Both myself and everyone who works here can hand on heart say we love what we do.
The People's Friend is just that a friend to all.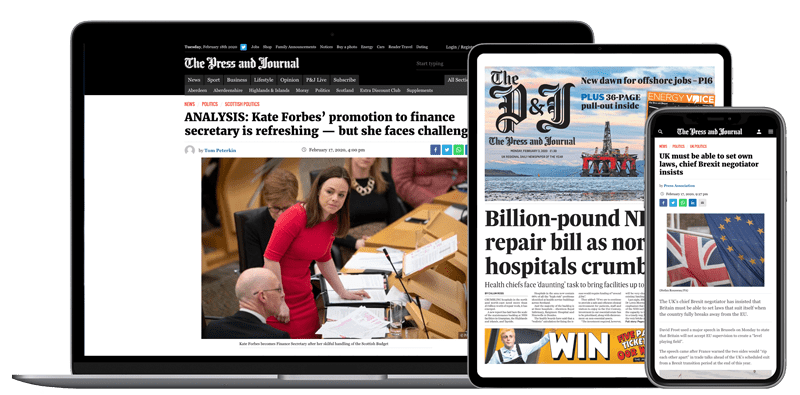 Help support quality local journalism … become a digital subscriber to The Press and Journal
For as little as £5.99 a month you can access all of our content, including Premium articles.
Subscribe