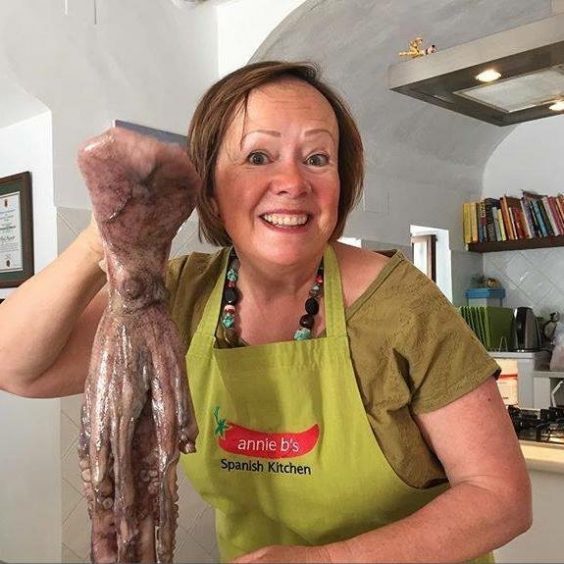 Oldmeldrum and the grey granite of Aberdeen seem a long way from the hills of Andalusia in sunny Spain.
While roast dinners and hunkering down away from the bitter North Sea winds is normal at this time of year, over in the white-washed fortified town of Vejer de la Frontera it is a comfortable 18 degrees.
Instead of eating vast amounts of stodgy comfort food, the citizens of the town are dining on juicy anchovies, brightly-coloured tomatoes and pairing their light cuisine with many varieties of sherry. These are ingredients which Annie Manson is very familiar with and uses regularly in her popular cookery school, Annie B's Spanish Kitchen.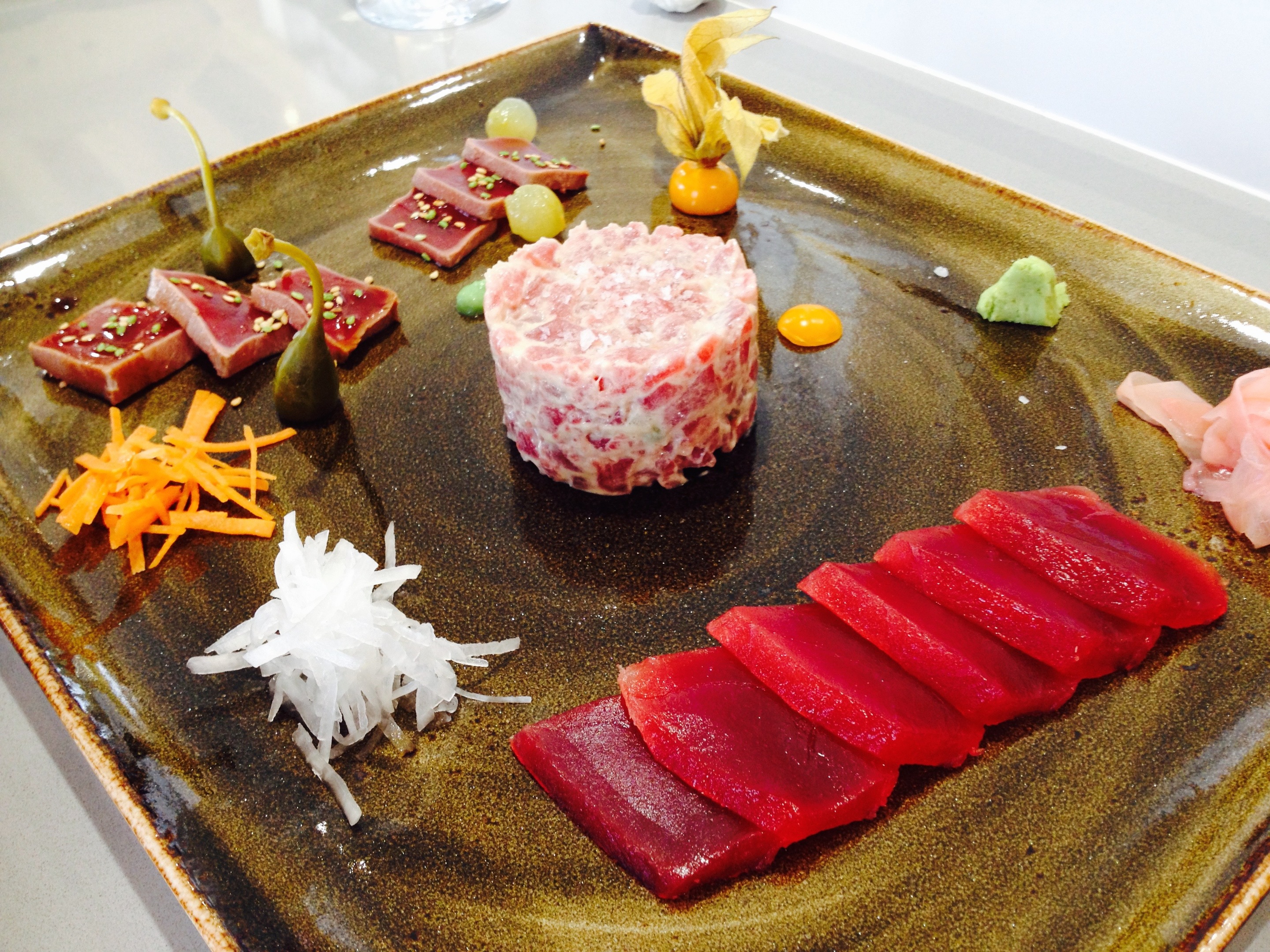 Escape to Annie's home to learn how to create a specific dish, or spend several days with her, touring the area and tasting the delicacies Andalucia and Costa de la Luz have to offer. Close to the coast of Morocco, the Moorish influence translates across the cuisine of the region.
Annie said: "It is the best food in the whole world, and I have travelled a lot. The fish is amazing, especially the blue-fin tuna which migrate from the cold depths of the Atlantic and melt in your mouth."
Annie takes her guests to vineyards and restaurants where they can sample the seafood and fresh fruit and vegetables from the region. The tomatoes and potatoes are delicious, fresh and full of flavour, and at this time of year the lemons are in season.
"I get so excited about lemons," said Annie. "It makes me want to drink gin."
Her father is a farmer and she was brought up with the traditional farmhouse kitchen. Her father can "tell how old a carrot is by its flavour". As the eldest child. Annie was encouraged to be academic, but found her way to a career in the food industry in London where she ran a catering company for 18 years. But then she sat down and watched a television programme about buying property abroad and flew to Spain to see a house which she promptly fell in love with.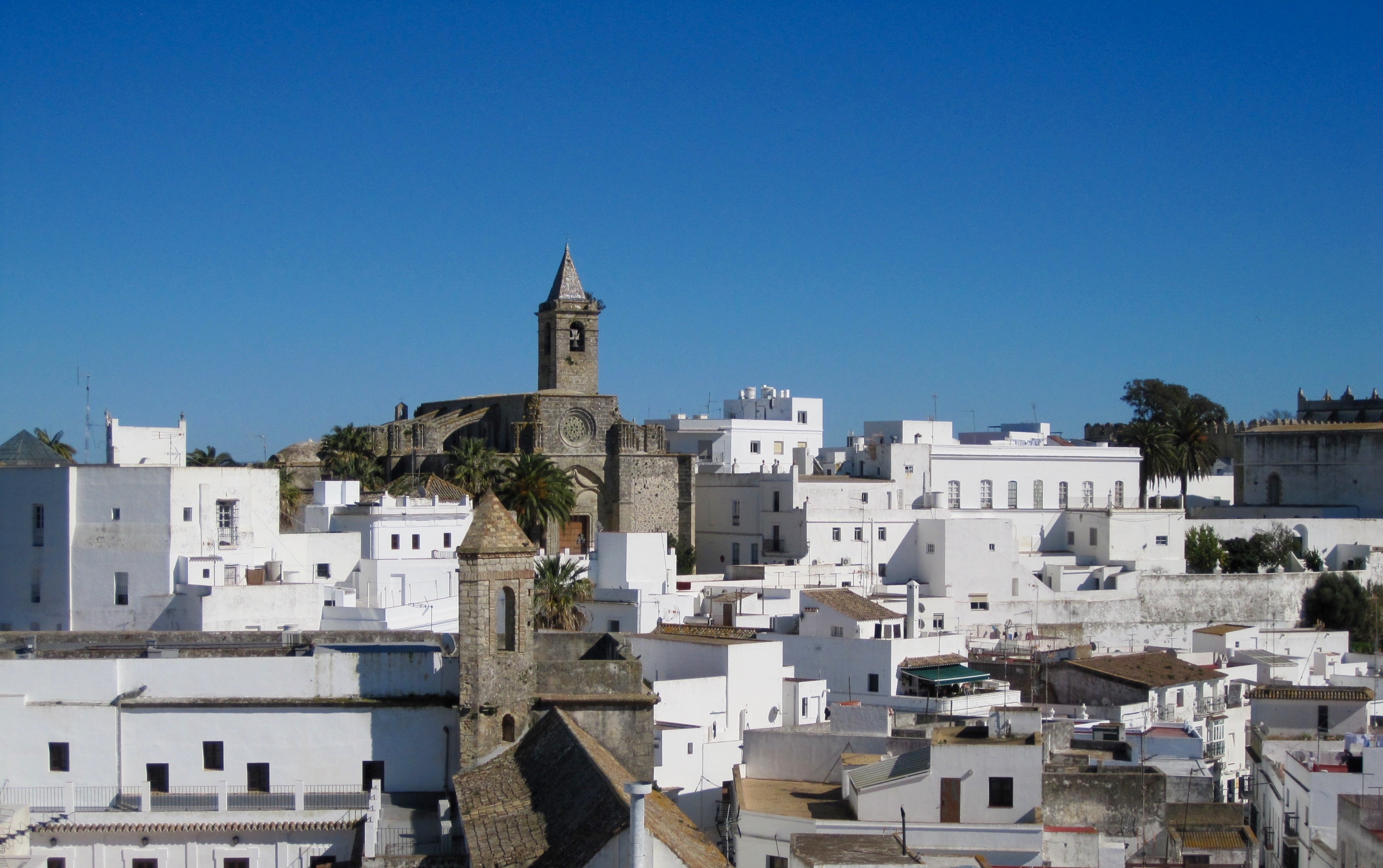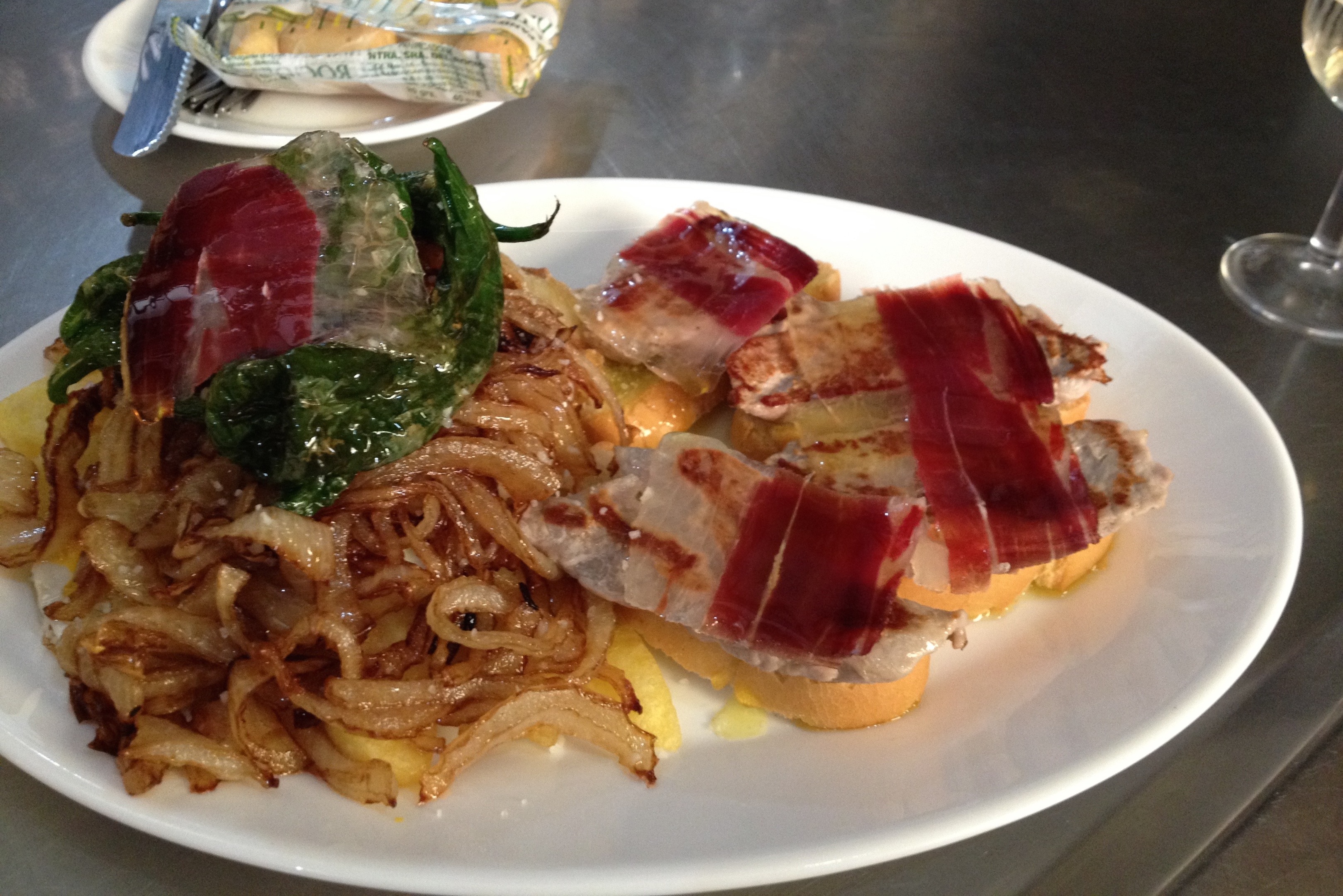 Before moving to the area in 2003, Annie had been completely unaware of the town and the cuisine. She bought her five-bedroom home as a holiday bolthole, but her love affair with Costa de la Luz has kept her there permanently, apart from the odd visit back home to the house in Oldmeldrum which her great-great-great grandfather John Manon and his brother Alexander built. Thanks to a new flight with Ryanair from Aberdeen to Malaga her journey home will be even easier now.
Visitors from the north-east can reach Annie B's Spanish Kitchen with a scenic drive through the wild scenery of Andelucia from the airport. Annie will help her guests to find accommodation in the many boutique hotels in town before they join her in the kitchen. Up to 12 people can gather around and learn to cool the colourful culinary delights, but Annie has also had smaller groups such as mothers and daughters and couples come in.
Now that Ryanair is flying from Aberdeen into Malaga, Annie will find it easier to bring some of her favourite Scottish treats to Spain.
"Whenever I am coming back I always take oatcakes because there are no oatcakes anywhere here," said Annie. "I love haggis. My favourites are herring fried in oatmeal, scallops and really true Scottish smoked salmon and Arbroath Smokies. My mother used to make a pate and I was always hands on in the kitchen."
Annie never stops discovering new things. She believes that Spain is underrated. "It has amazing wine and the people here are so lovely," she said. "I make all the decisions for the guests so they can relax and enjoy themselves. People can join in the existing groups or have something tailor made for them."
As well as amazing wine, Spain also has sherry which is made in the region Annie lives in. She is a qualified sherry educator, which involved three intensive days of learning about the drink.
Annie said: "I thought it was just a wine kept in the cupboard."
The love for sherry isn't new in Annie's family, but goes back generations. Her great-great-great-grandfather John and his brother Alexander established Glen Garioch distillery in Oldmeldrum. They used to import sherry in the cask, shipped from Cadiz.
The passion Annie has for the food and sherry of her adopted home shows very clearly. She has brought attention to the town and the cuisine in Vejer de la Frontera. Two years ago the town adopted her, as thanks for her work in highlighting the area, the food and the beautiful dishes that the locals create.
"I would love people from Aberdeenshire to come here. People don't have to cook, just enjoy the food. There is also great golfing, horse riding and the beaches."
Annie B's chorizo and chestnut soup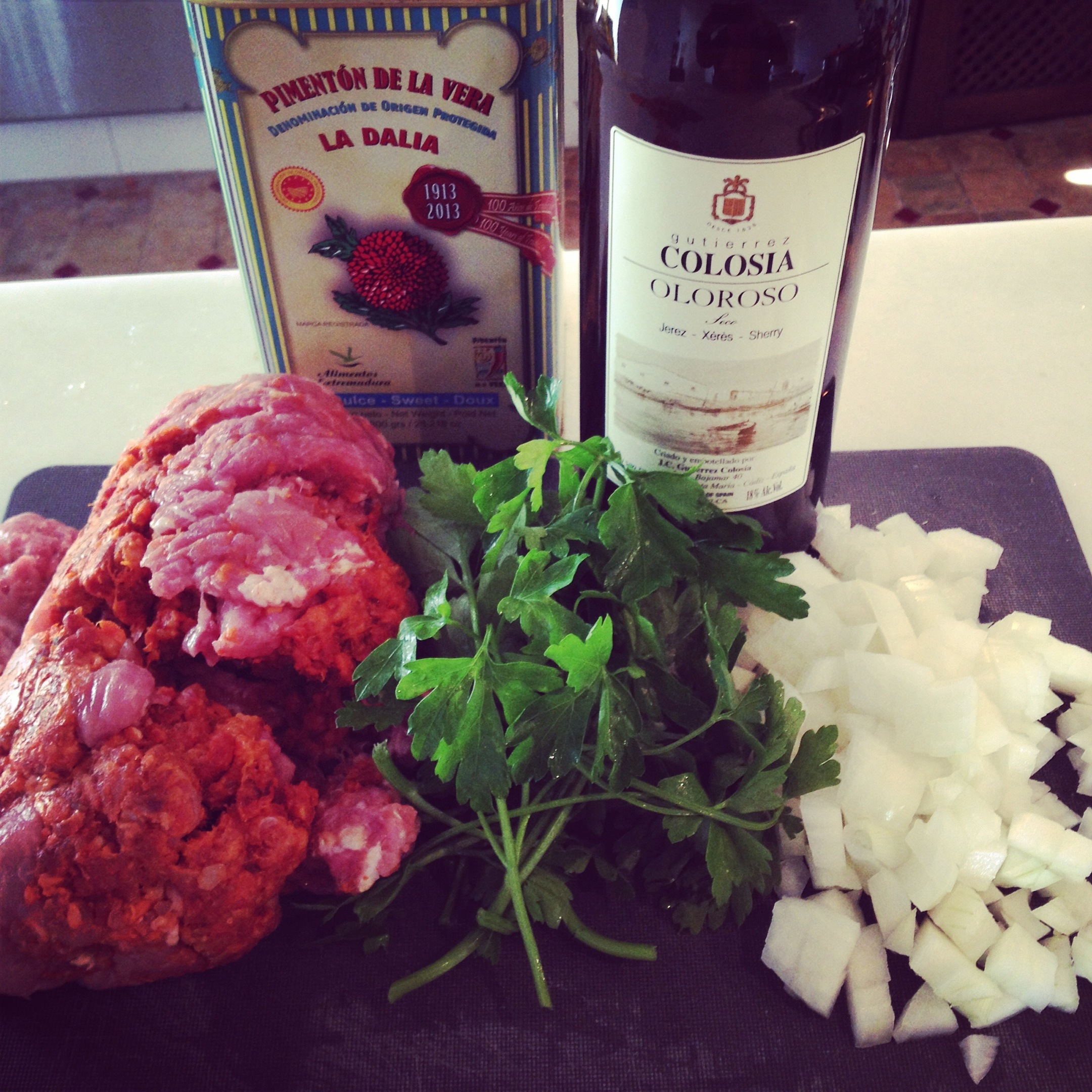 This is a delicious soup that serves four to six people and freezes brilliantly. It would be great served with a glass of dry Oloroso sherry and is perfect for winter.
1 medium onion, peeled
1 medium carrot, peeled
1 stick celery
120g spicy (picante) cooking chorizo, skinned and diced
2 garlic cloves (optional)
Few thyme sprigs
1 tsp ground cumin
Pinch of saffron
1 small dried red chilli (optional)
Splash of dry sherry
2 tomatoes, roughly diced
250g roasted, cooked and peeled chestnuts
Approx 750ml chicken or vegetable stock (make sure it's hot)
Approx 60ml natural yoghurt, to serve (optional)
Sauté the chorizo in a dry hot pan for approximately two minutes. Spoon out the chorizo leaving the oil in the pan.
Soak saffron threads in warm water.
Dice the onion, celery and carrot. Sauté in the chorizo oil for two to three minutes and allow to soften. Roughly chop the chilli (or use dried chilli flakes) and add to the pan, crush in the garlic, pick in the thyme leaves and add the cumin and saffron. Cook for a further two minutes to allow the flavours to infuse.
Pour in a splash of sherry to deglaze the pan. Roughly dice the tomatoes and chestnuts and add to the pan with the chicken or vegetable stock. Add most of the chorizo. Reserve some for garnish. Bring to the boil then reduce the heat and simmer gently for four to minutes.
Transfer the soup to a liquidiser or use blender stick. Season to taste. I often find it needs nothing more added. If you prefer the soup a little thinner, loosen the consistency with a splash of boiling water.
Pour into soup bowls and garnish with a spoonful of natural yoghurt. Sprinkle some reserved cooked chorizo on top and serve.
Annie's chocolate and almond cake
PX (Pedro Ximenez) sherry is the sweetest sherry there is. It takes it's dark colour from the grapes being sun dried before pressing. The sun concentrates the sugar in the grapes. It is naturally dark and sweet. I keep a jar of raisins soaked in PX in my kitchen to serve with anything chocolatey. This cake freezes brilliantly. If you're making ahead of time, freeze it before covering with PX soaked raisins.
50g dark cocoa powder
100g dark chocolate – 70% pref
120g peeled almonds
125g butter
125g sugar
3 eggs
1/2 tsp vanilla essence
Warm oven to 170c.
In food processor, blend the chocolate and cocoa with the almonds into a grainy mixture. Pour into a bowl.
In the same blender, cream the butter and the sugar for a few minutes until light and fluffy. Add one egg at a time and mix in the chocolate almond mixture until well combined.
Coat a 20 cms spring tin with bakewell paper. Fill with the chocolate mixture.
Bake for 30 mins.
Turn onto a serving dish, cool and sprinkle with PX soaked raisins if using.
Serve with creme fraiche.