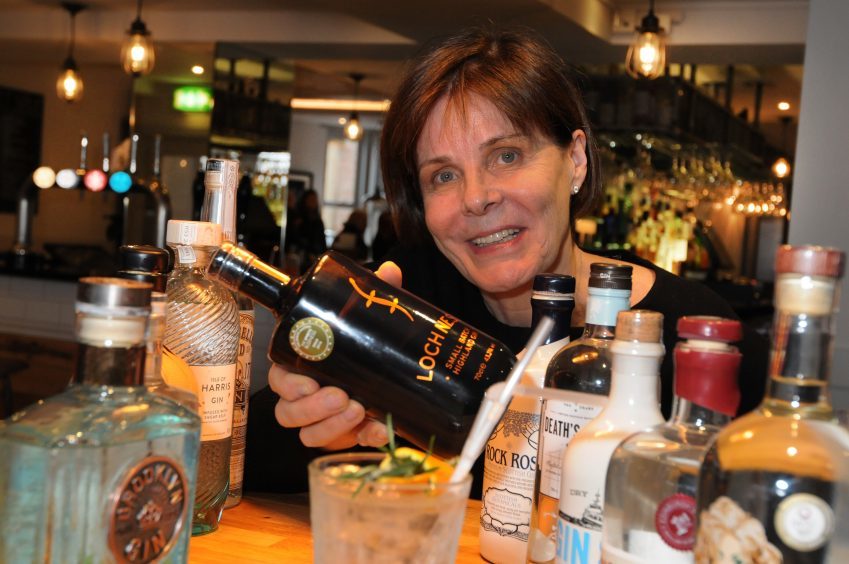 It's a landmark building and a favourite haunt for generations of Invernessians, but now The Heathmount, a popular independent restaurant, bar and hotel, is sporting a fresh new looking following a £250,000 refurbishment led by award-winning Glasgow designer Mark Brunjes.
The radical redesign has seen a complete transformation of the public areas, including a new glass extension to the bar and trendy makeover of the restaurant.
The Heathmount has been owned by Fiona Newton for more than 30 years.
"Our aim was to really brighten the place up and create different seating levels and areas, whether for eating, drinking or just relaxing with coffee, cake and a newspaper," said Fiona. "We've also installed a new sound system and plan to have DJs playing regularly at the weekends – with a range of music to suit all tastes.
"With rate rises, changes to the drink driving regulation and price pressure from bars owned by national groups, the hospitality industry is increasingly tough. We have made this investment in order to remain an independent local business that sits at the heart of the Inverness community – and so far it seems to be working!"
While The Heathmount was closed for renovation, the management team scoured the world for some rare and unusual gins, amassing a collection of more than 30 brands, all displayed on a blackboard with recommended tonics and garnishes.