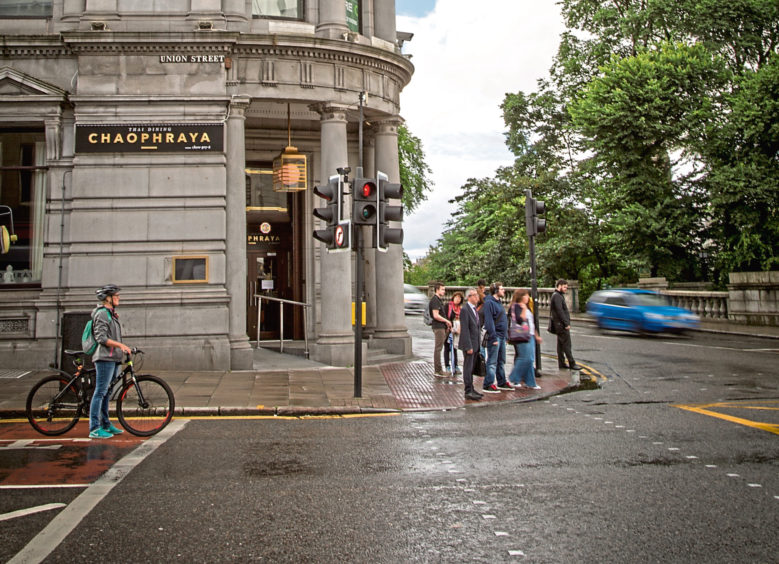 This first-class restaurant in the heart of Aberdeen has a name that isn't easy to pronounce and everyone seems to pronounce it differently. On its website it even spells out Chow-pry-a, named after the main river in Thailand, Chao Phrya.
The company that owns Chaophraya has eight restaurants around the UK and the Aberdeen eatery opened just over two years ago in the former Monkey House pub on the corner of Union Terrace. It's a gorgeous building and the inside feels very palatial with fabulous, ornate, high ceilings, marble pillars and an abundance of gold accessories including praying Buddhas, luxury mirrors and large tapestries. The spacious restaurant also boasts a private dining room and a gleaming cocktail bar.
Chaophraya proclaims it is not just a restaurant but more of a dining experience and it certainly has that "special occasion" feel.
We had visited to celebrate our daughter's birthday on a Wednesday evening and the restaurant was rather quiet. The tables were nicely set with twinkling candles and we sank into the sumptuous grey leather high-back chairs to peruse the menus.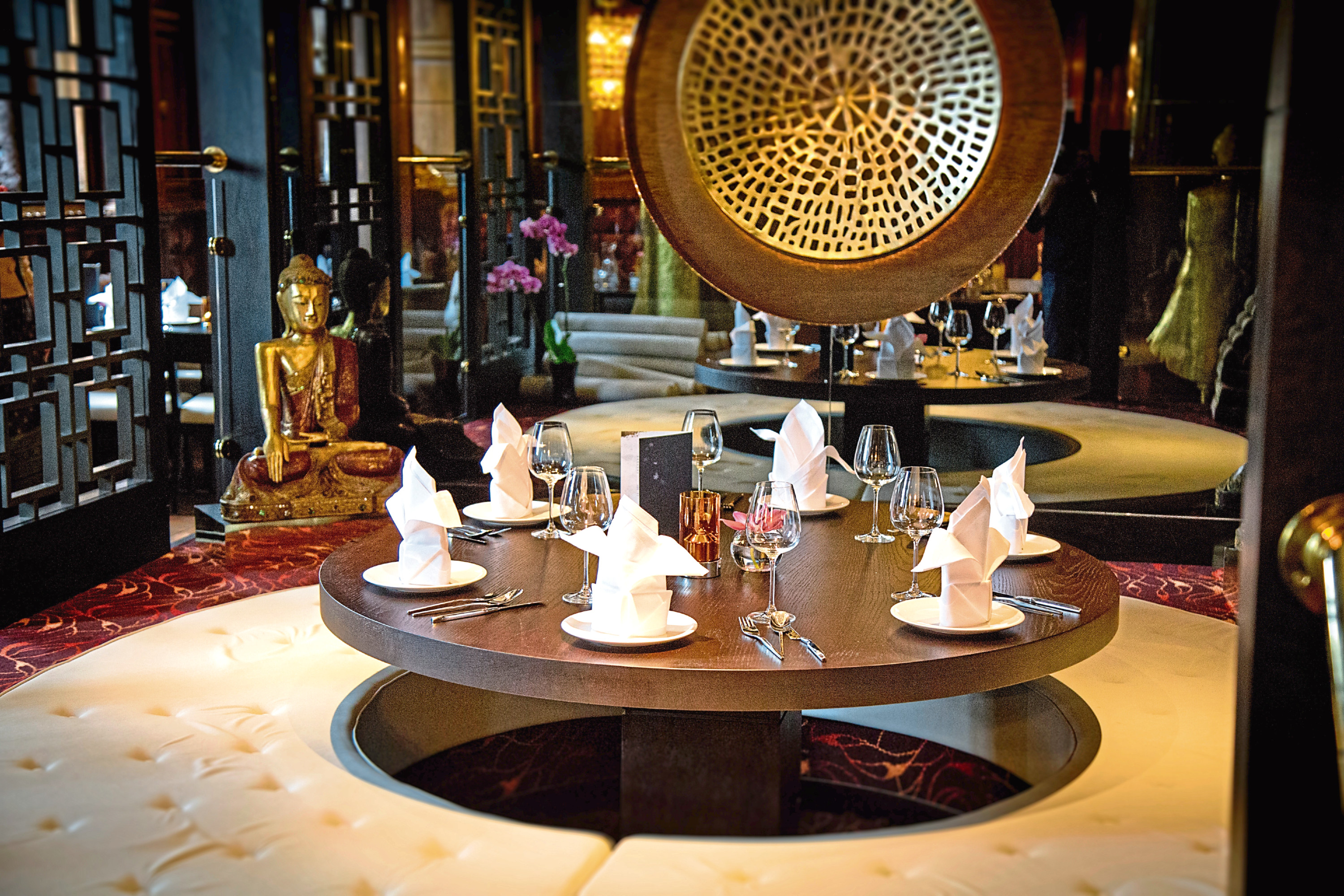 The menu is split between starters, soups, salads, noodle and rice, curry, stir fry and grill and steam dishes. There is also a Thai re-imagined section, offering dishes inspired by owner Kim's travels around the world bringing together some new dish concepts with traditional Thai cuisine.
Beside each dish is a chilli pepper rating for slightly spicy, more spicy and an eye-watering spiciest!
We ordered a few starters to share but my dilemma arrived choosing a main course. My favourite Thai dishes are chicken green curry or massaman curry. However, the only massaman on the menu featured lamb which I don't eat and the green curry had two chillies which would be too spicy. So I threw caution to the wind and ordered something different; more about that later.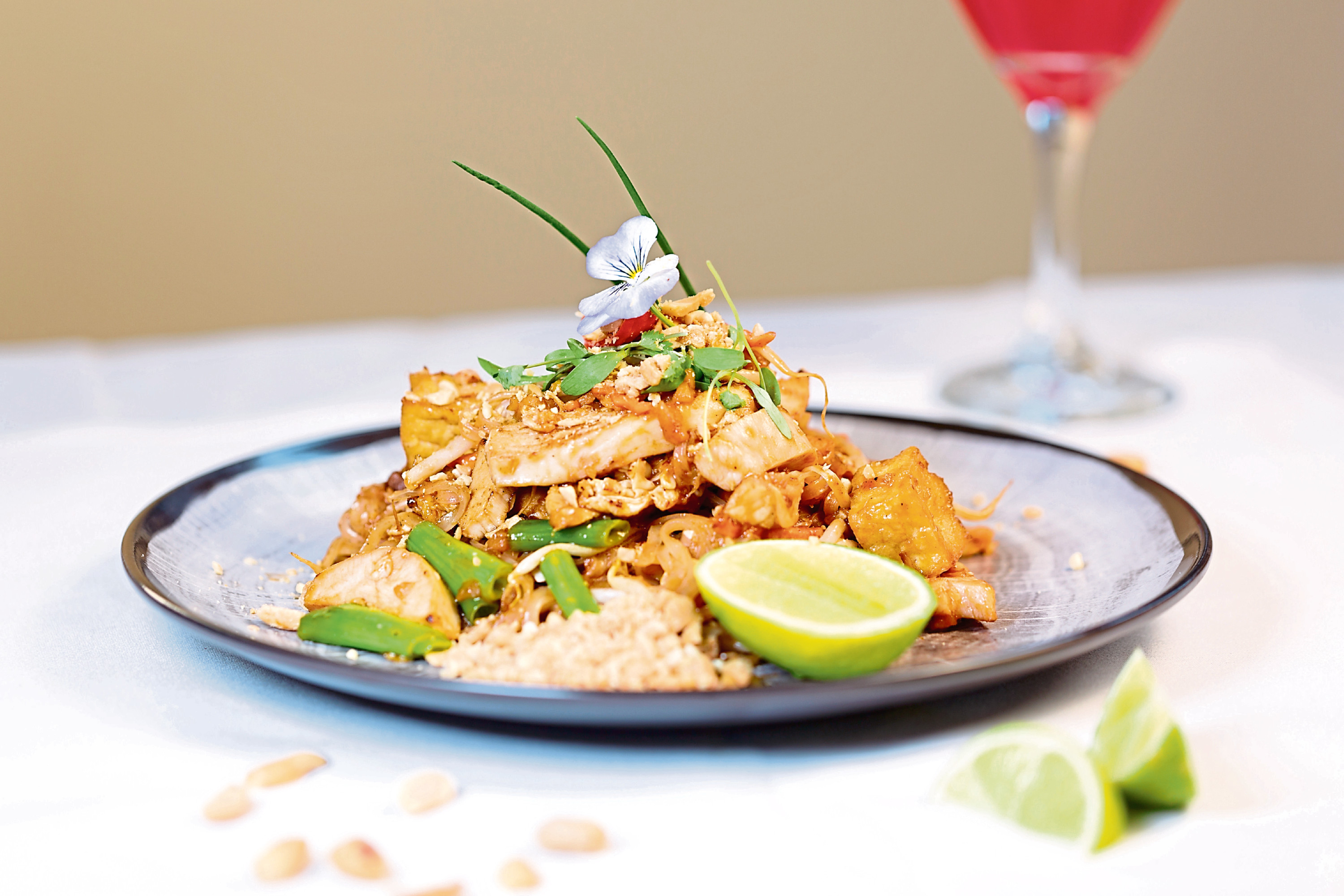 We loved our starters of chicken satay and chicken Thai tacos. Beautifully presented on rectangular white plates, the decent portion of chicken bamboo skewers with peanut sauce went down a treat, while the open tacos had a tasty kick of spice from the red curried chicken.
For his main course, my husband chose the lamb massaman curry. The caramelised, slow-cooked lamb was deliciously tender and full of chunks of potatoes and carrots while the coconut milk provided some sweetness to the dish. The birthday girl tucked into a chicken green curry filled with courgette and green beans and plenty of chillies – one mouthful was too spicy for me!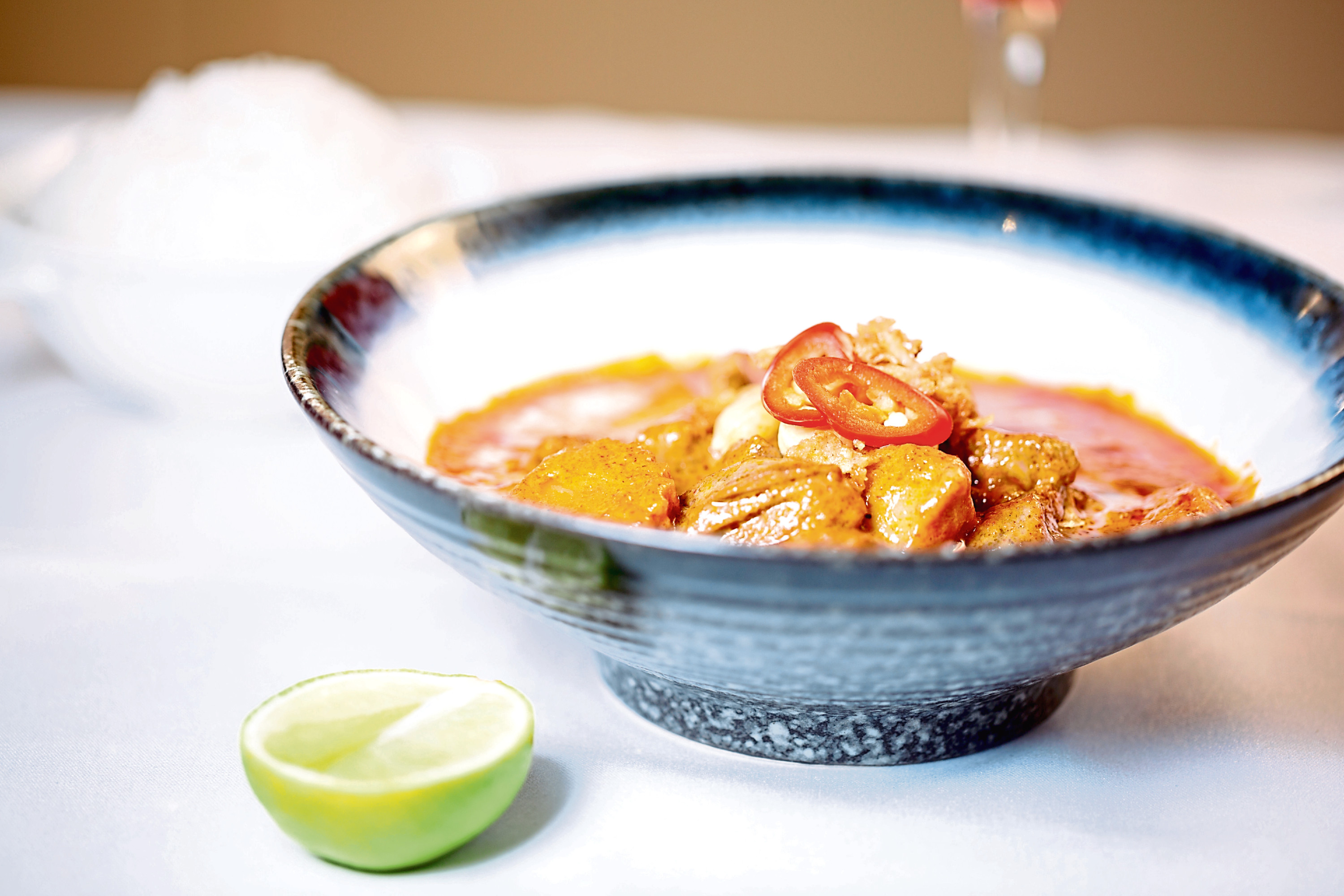 Her side of sweet, sticky, coconut rice arrived nestled in thick green banana leaves and tasted delicious.
However, it was my main course that proved to be the real triumph of the night. The sous vide beef panang curry could now be my new favourite Thai dish. The large slabs of slow-cooked beef sat on the creamy, rich, spicy and sweet panang sauce and was served with green beans and chillies. This curry was delicious and the meat just fell apart, while the sauce was full of flavour from the kaffir lime leaves and panang paste.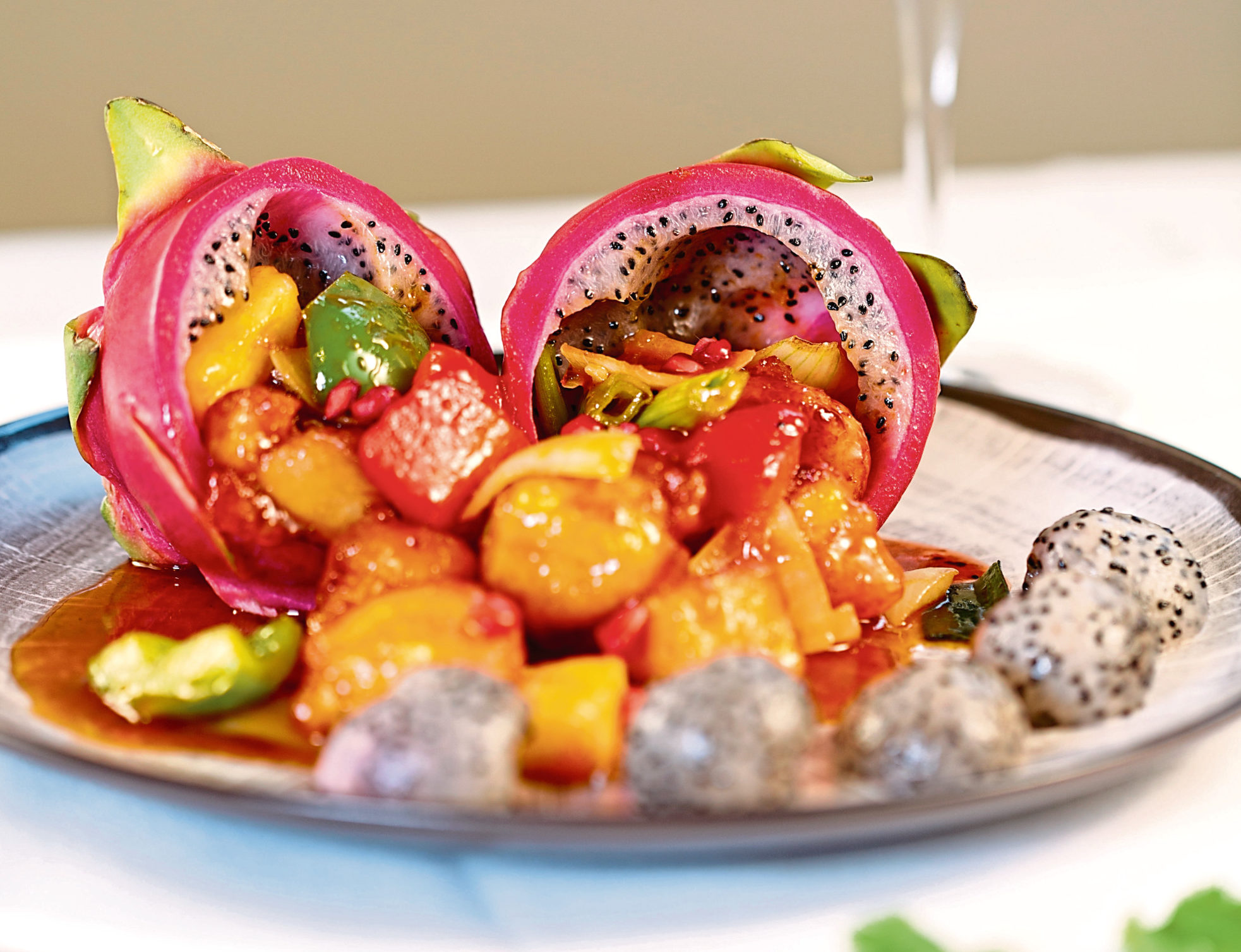 Service was exemplary up until the main courses, but as the dishes were cleared nobody came back to wipe down the table which had sauce spills on it. They also didn't offer us any desserts or coffee, but one waiter did appear with a slab of cake with a candle which was a really nice touch.
Chaophraya also has an extensive cocktail list including some interesting ones to share such as the "sharing a bath" – bathtub gin, elderflower, cranberry, raspberry, honey, lemon and ginger. It also has an exquisite "sober" selection so the drivers can enjoy a cocktail too.
"Aroi Mak Mak" means delicious in Thai and this certainly summed up our wonderful evening of fine food in palatial surroundings.
Chaophraya
1 Union Terrace
Aberdeen AB10 1NJ
t: 01224 061180