Isn't it strange how you can sometimes get completely the wrong impression about a place.
When I heard I was being taken for lunch to a new restaurant on a country lane way out of town, I immediately thought it would be some quaint, old-fashioned sort of place, probably with lace tablecloths, the odd antique and a slightly musty atmosphere. And on the drive, along the Old Evanton Road from Dingwall, I saw nothing that changed my mind.
The views across the Firth were stunning on a lovely autumn day, but the vivid russets and golds adorning the trees and the neat, well-maintained crofts didn't suggest modern and contemporary. This was solid Highland country and I was sure I knew what to expect.
But when we turned into the Highland Farm Cafe I could tell my assumptions were going to be challenged.
A full car park and a lively looking kiddies' play area looked brand new and modern. The building itself was not the converted farm steading that you usually see housing restaurants in these types of places. No, this was a brand new building that had some contemporary touches such as a living roof and exposed wooden frame that suggested this would be a bit different from the norm.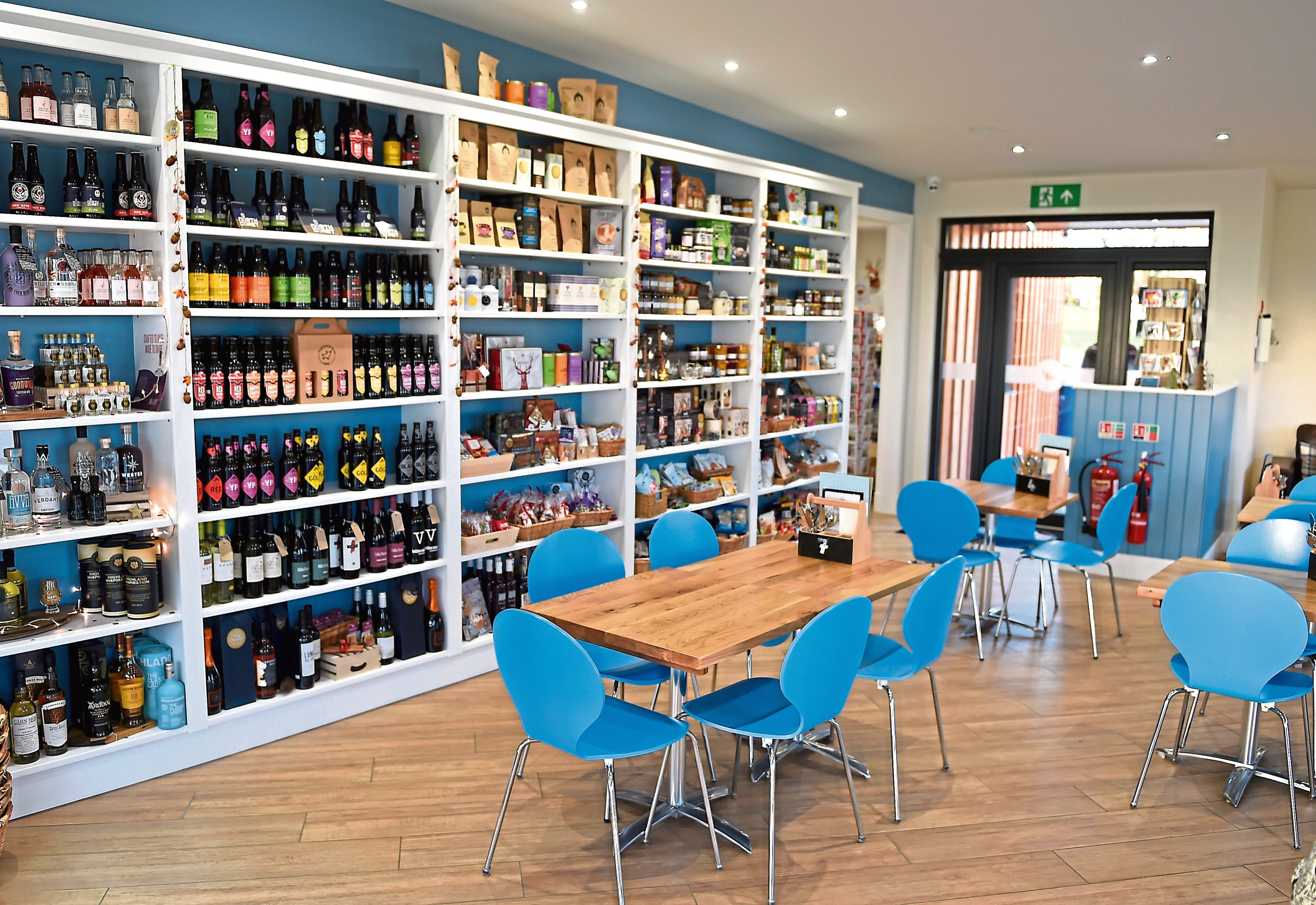 And once inside I saw a modern, vibrant cafe looking every bit as chic and up to date as you would find in any town centre.
As well as the cafe there is a small shop selling a range of locally produced and intriguing goods. All very impressive.
The staff were welcoming and we were soon sitting at our table perusing the small but interesting menu. When I saw there was mushroom soup available there was no doubt what I was having for a starter. I can never resist it and, as we get into the colder months, I delight that it appears more and more frequently on menus. And this was very good mushroom soup. Thick and creamy and packed with that comforting rich mushroomy goodness that can bring warmth to the bleakest day. All served with crusty bread and butter – yum. But to be honest I would have been just as happy with the Cullen Skink which was also on offer.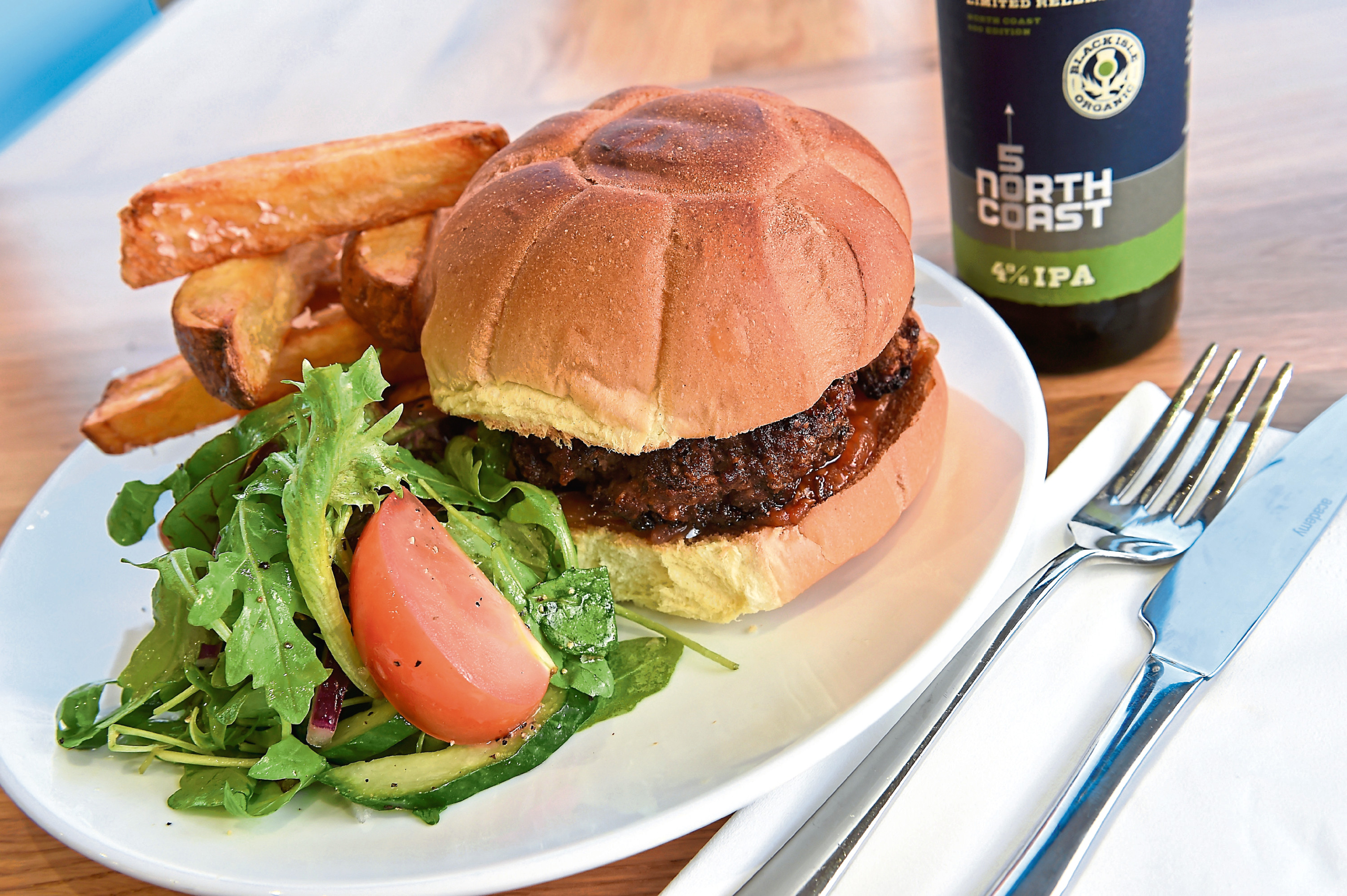 My husband chose a goat's cheese salad which he thoroughly enjoyed. There was a good portion of cheese that had been lightly grilled set on top of a rocket salad dressed with balsamic glaze. The cheese, he told me, was in perfect condition – neither too young and rubbery nor too mature and overpowering.
For mains, neither of us could resist the roast beef with Yorkshire pudding – we were there on a Sunday after all. While it was an obvious choice, it was not one we made without a little trepidation. How many times have we looked forward to a lovely Sunday roast only to be disappointed with poor-quality beef, badly prepared vegetables and Yorkshire puddings that were either limp sodden lumps or burnt offerings that shatter to crumbs as soon as your knife hits them?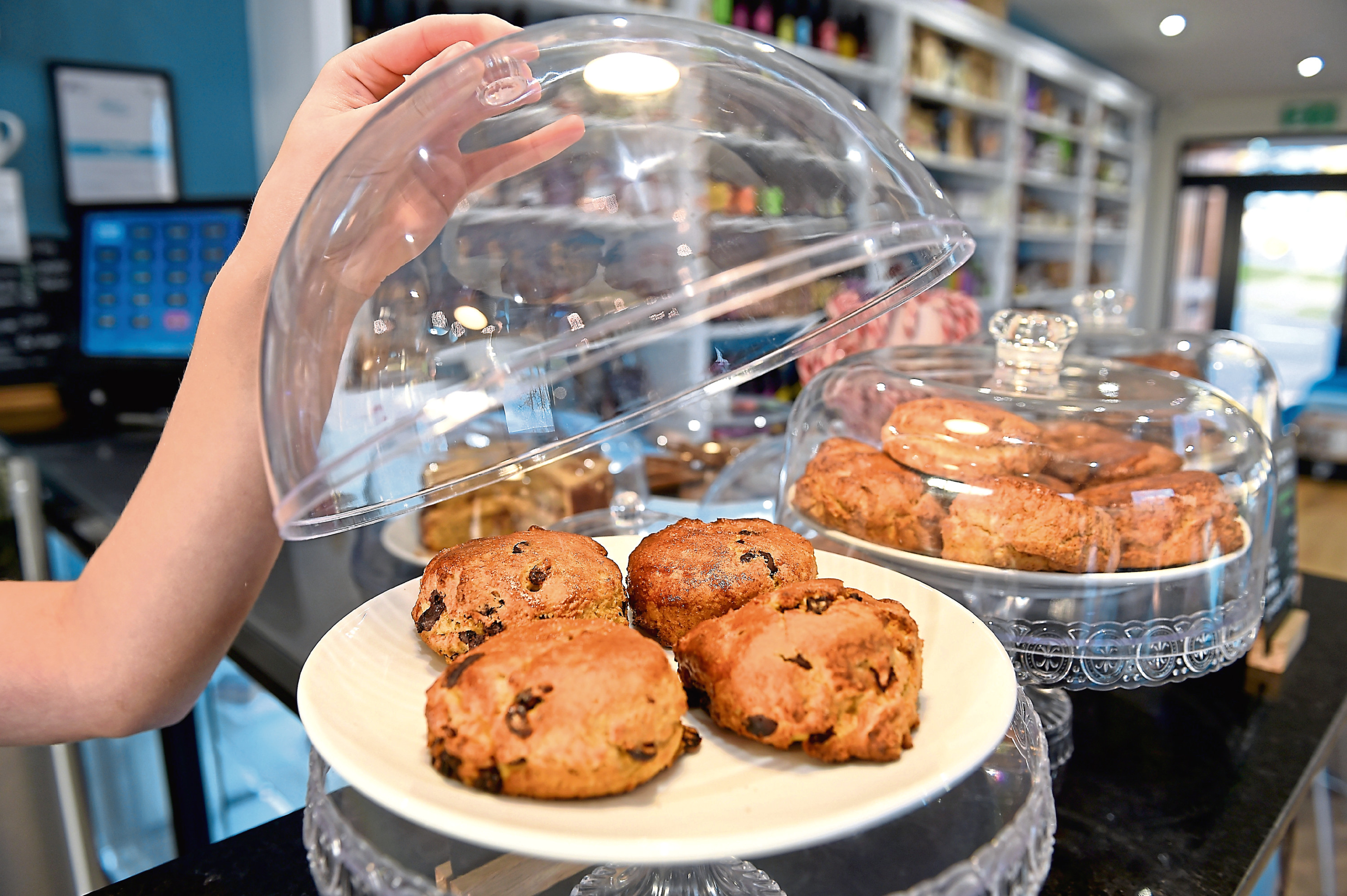 When our plates arrived, my heart lifted. The beef was presented on a medley of fresh veg with roast potatoes and a large puffy Yorkshire on the side. As I cut into the beef I was delighted it was a good thick slice, and while it had a firm texture it was tender and full flavoured. The veg was all perfectly cooked – neither raw nor boiled to mush – and the potatoes were well browned and delicious. And to top it all the Yorkshire pudding was light, crisp on the outside and deliciously gooey in the middle. We had no complaints at all.
For dessert I thought it was only fair to try one of the delicious cakes they had on offer – but which one? Coffee walnut? Black Forest gateaux? Carrot cake? They all looked so good, but in the end I plumped for a raspberry and almond frangipan. While personally I would have liked a thicker layer of raspberry jam, I really couldn't fault the baking at all. My husband chose a scone to go with his tea which was equally good.
I was interested to see the Highland Farm Cafe offers a range of breakfast dishes including porridge and eggs Benedict, as well as a full farmhouse fry-up. They also had a children's menu.
There was an extensive selection of craft beers on sale – either to drink with your meal or to take away, as well as some less well-known gins and a couple of rarer whiskies that we had not seen before.
We were very impressed with our first visit to this latest addition to the Highland cafe scene. It wasn't what I was expecting, but it more than surpassed my expectations.
Highland Farm Café
Mountgerald, Dingwall IV15 9TT
t: 01349 867475
w: www.highlandfarmcottages.co.uk