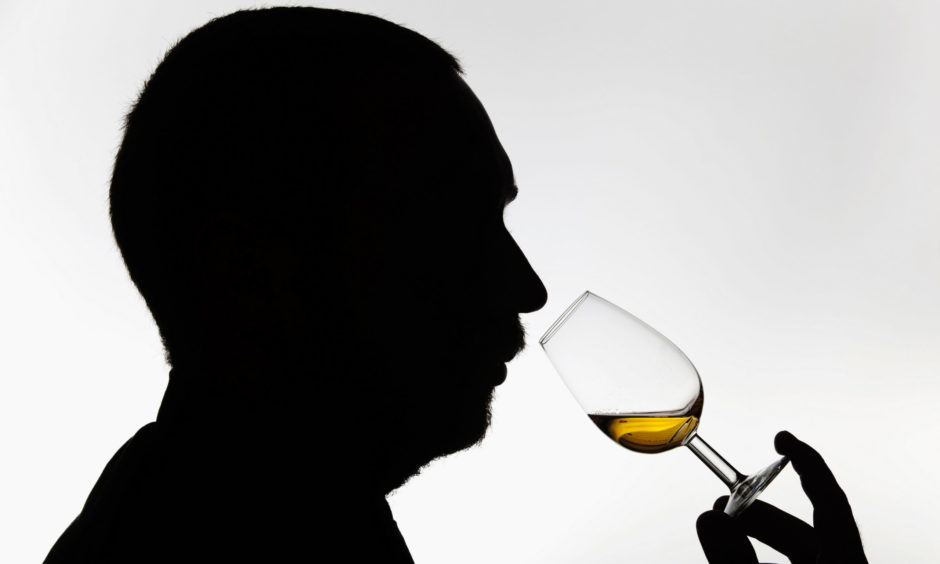 All is not lost from the cancellation of Scotland's largest outdoor event, as local food and drink businesses taking part in the Scottish Agricultural Show tell us why they believe online events like this are key to recovery and growth..
When Scotland's largest agricultural show had to be cancelled due to the coronavirus outbreak, the disappointment was felt throughout the farming and food sector.
It was only the second time since the Second World War that the show, scheduled to take place on June 18-21 at Ingliston, near Edinburgh, had to be called off and it left a huge gap in the agricultural calendar.
It's Scotland's largest outdoor event, attracting up to 200,000 visitors and is by far and away the largest showcase not just for farming and rural industry, but for food producers in general.
But in the very best tradition of live events, the show must go on. Next Friday and Saturday (July 3 and 4), a brand new virtual event will provide a new platform to promote Scottish produce, with food and drink taking centre stage alongside the agricultural exhibits and activities.
The Scottish Agricultural Show is the result of a partnership that has seen The Courier and The Press & Journal join forces with the Royal Highland Show and sponsors EQ Accountants to present Scotland's first-ever online event of this kind.
Beyond an array of agricultural competitions and exhibits, visitors to the website can visit food and drink tents, where demonstrations from leading lights in the industry will help showcase the best produce Scotland has to offer.
The beer tent, sponsored by 71 Brewing, will highlight some of the growing number of craft beers and ales in Scotland, while in the drinks tent, sponsored by Bon Accord, visitors can find out more about different Scottish producers – from whisky and gin to soft drinks, wine and much more.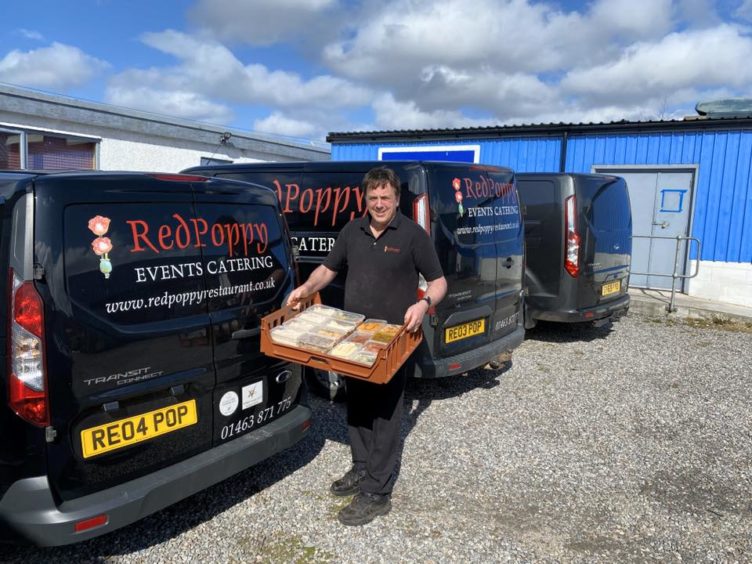 The food tent is sponsored by RedPoppy Restaurant and Catering based in Strathpeffer in the Highlands. Director Nick Aburrow says when lockdown was first imposed their business, which was focused on food hospitality, ground to a sudden halt. But they rapidly turned their attention online, setting up a meals delivery service.
With a new and significant revenue stream based on digital ordering, an online event on the scale of the Scottish Agricultural Show seemed too good an opportunity to miss out on.
Nick explained: "Before the pandemic we did hospitality for both local stadiums and we did 30 to 60 weddings a year previously so every weekend was full, and we also did corporate work for distilleries as well through the week.
"Now we've switched to the delivery of ready-made meals within around a 30 to 35-mile radius. It's something new that we've never done before and something I wouldn't have looked at previously."
But, having created a special site for ordering meals, new business is booming and already amounts to half of previous revenues.
Nick said: "We've reached 50% of what we would normally do so it's very strong, especially on weekends. We began by offering five meals for £20 which was just to keep us going rather than closing the doors. That was very very popular because people were buying that as presents for relatives. That's changed, and what people are now looking for is restaurant-quality food at weekends.
"They're having three-course meals and we're not charging restaurant prices. It's been working well, we get a lot of good feedback. Because they're repeat customers I think we'll have to follow on after this."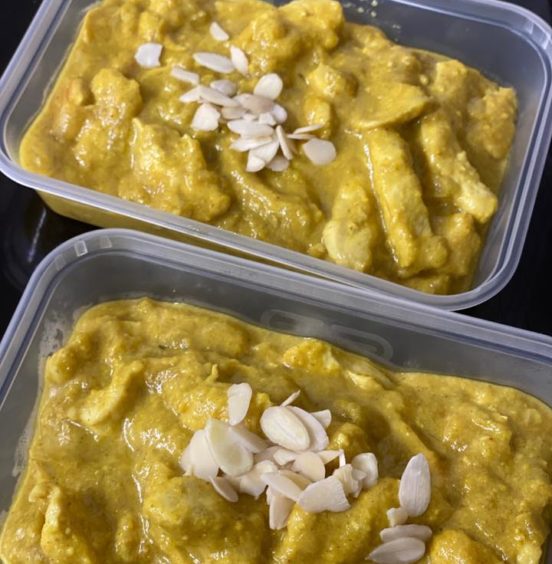 In being able to diversify the business so quickly online, RedPoppy have seen a growth in their social media following too which helps them increase their reach. It's an experience that is shared by many food and drink businesses taking part in the virtual Scottish Agricultural Show who now see the internet as a significant and lasting source of revenue.
Nick added: "We thought it was a good opportunity, something as large scale as this. We've not been involved in the Royal Highland Show previously, it's usually in the middle of wedding season so we've not been able to. Selling to the public wasn't our thing, but we're hoping this will be a good showcase for what we do."
Craig Cunningham, sales operations manager at Dundee-based 71 Brewing, believes the shift in sales to online means digital events like the Scottish Agricultural Show will be here to stay.
He said: "It's something new, something that hasn't been done before and the way things have shifted recently, our online sales have become more and more important. We think [this event] can showcase our products, getting more reach to the Scottish public to promote the brand.
"We're trying to build our online presence so that when things go back to normal we can capture and maintain as much as we can that has been built over this period. Online sales are definitely up over 1000%. It makes up for the loss of the tap room and tours. With social distancing our tap room is so small you could only have about three people in it at once so it will be a long time before we can open it in the way we did before."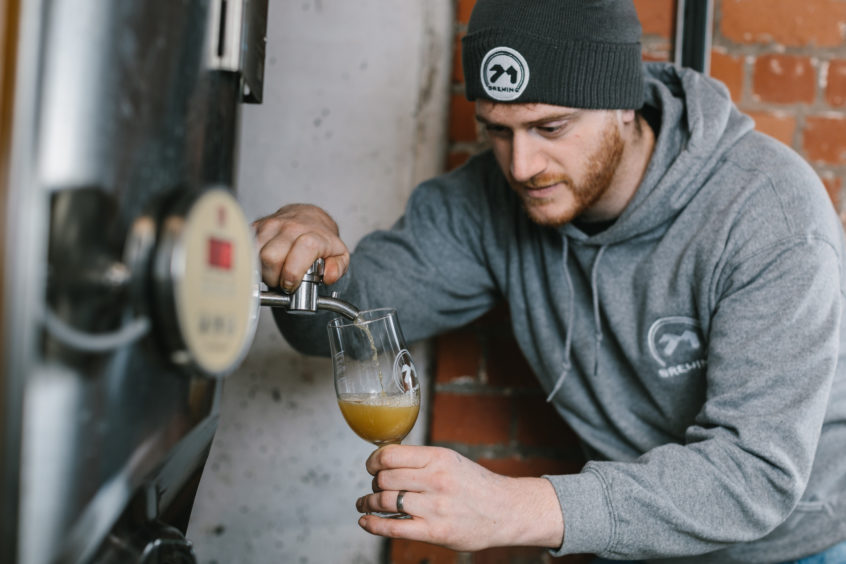 When the country went into lockdown back in March, 71 Brewing worked quickly to maximise their online presence and make ordering as easy as possible for customers.
Craig explained: "We have an app called 71 tap and bottle, which is available on the Apple app store and Google Play, and it offers same-day delivery to local Dundee postcodes Monday to Saturday for orders up to 3pm. Also through the app we now deliver to St Andrews, Coupar Angus, Perth, Forfar, Arbroath and Blairgowrie on certain days of the week. Through our web store we deliver all over the UK mainland, Highlands and Islands, Ireland and most of Europe.
"We were in the those markets before through exporters – exports are starting to pick up slightly again but it's not back to what it was – so people in European countries were aware of us and there have been requests and demand for the beer. It's filled that gap.
"We know [online sales] will drop slightly as things go, even now online sales are dropping slightly but exports are picking up so there's a balance. We developed the app so that we could give the best experience we could."
And having taken digital ordering to this point, 71 Brewing want to keep building from here and see virtual events like the Scottish Agricultural Show as a potential new route.
"It's a Scottish event and we're a Scottish brewery, a growing one. We won Breakthrough Brewery of the Year last year at the Scottish Beer Awards, so it's a good way to keep momentum going by doing events like these.
"We've done some online beer tastings and things like that which have been organised through different bottle shops we've worked with in the past where a representative from the brewery will do a Zoom chat. We were saying last week that going forward we wonder if [physical] events will be less critical and it may shift to doing more online which is a lot easier, less travel, less expenses. I think we'll see a trend like that at least for a year."