Diving for botanicals for the premium gin company is all in a day's work for Lewis Mackenzie.
When it comes to having an unusual job, sea kelp diver Lewis Mackenzie's ticks all the boxes.
Spending most of his working day in or around water, he can be found in sea lochs during almost every season, and is one of the only people on the island who does what he does for the popular drinks firm.
Working as Isle of Harris Distillery's sole sea kelp diver on the Scottish West Coast island for the past five years, Lewis sustainably harvests the seaweed during the spring and early summer, then drops it off at the drying factory in Stornoway to prepare it for use as the key ingredient in the island's Harris Gin.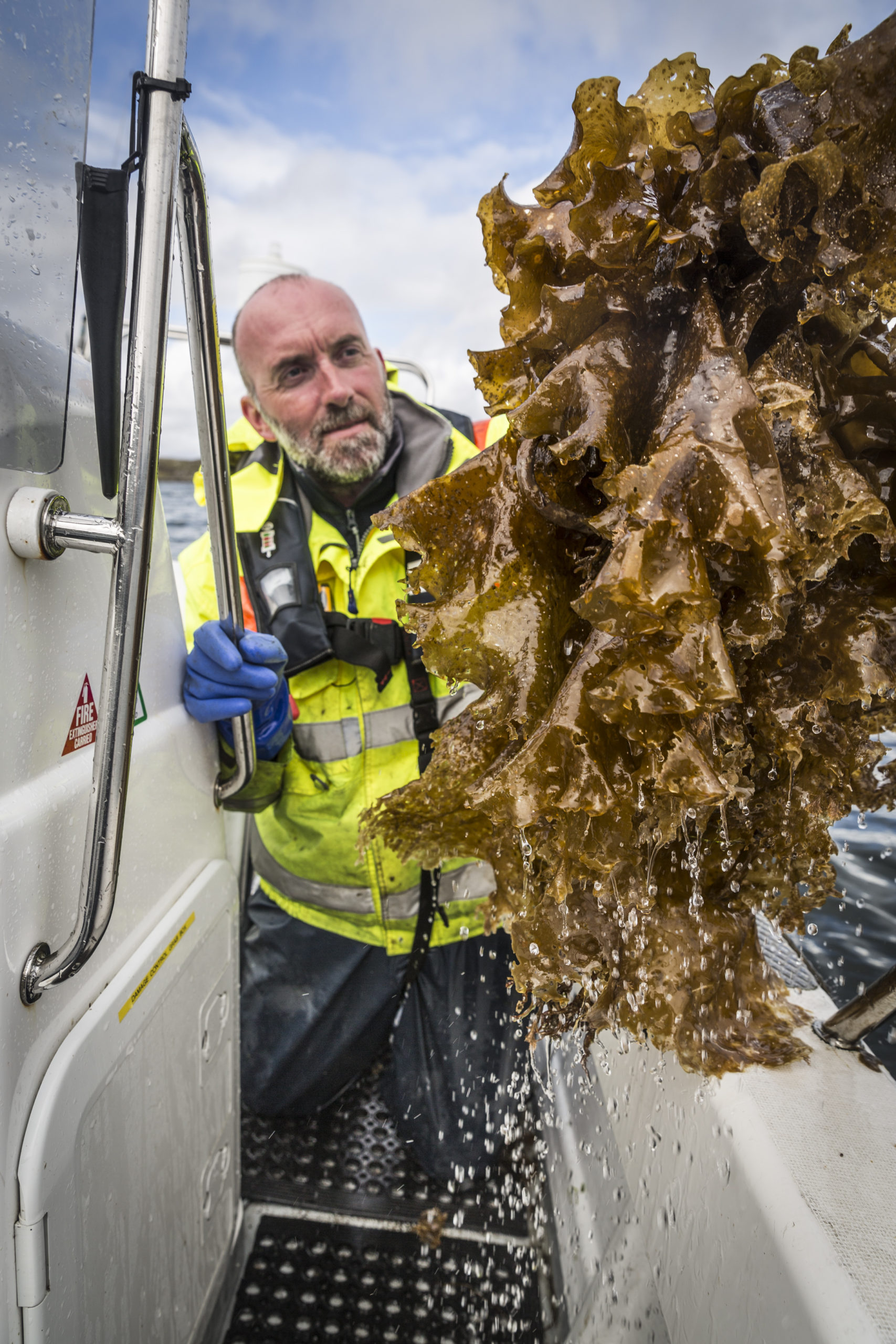 Plunging himself into the North Atlantic Ocean, Lewis can usually be found diving from Keose Pier on the banks of Loch Erisort for the cold water bronze seaweed, which lives around the coastline of the Outer Hebrides.
With more than three decades of experience and a wealth of knowledge, he will usually free-dive during low tide when it is easier to get access to the plant.
Most abundant in spring and early summer, he can gather 80kgs of the ingredient in a day which is packed full of mannitol sugar (used as a low-calorie sweetener) and iodine.
The leaf of the seaweed itself can grow up to three metres long and one metre across, and Lewis collects it in a mesh bag which he fills and the empties out on his boat. He cuts it just above the stem, so that the plant can regrow.
Bringing a "salty sweetness" to the gin, we caught up with Lewis to find out what makes his job so unique and what he loves most about diving into the cold, fresh, salty sea.
As well as working for Isle of Harris Distillery, he also runs his own company arranging and carrying out private charters for small groups. Due to Covid-19 his business will reopen in May 2021.
---
How long have you worked for Isle of Harris Distillery?
I own a company called Hebridean Wildfoods Ltd. which specialises in the supply of high-quality foraged seaweeds and hand-caught shellfish. I harvest six species of seaweed for use in restaurants, drinks, cosmetics etc, and each species has its own characteristics which means different harvesting techniques, different seasons and different customers.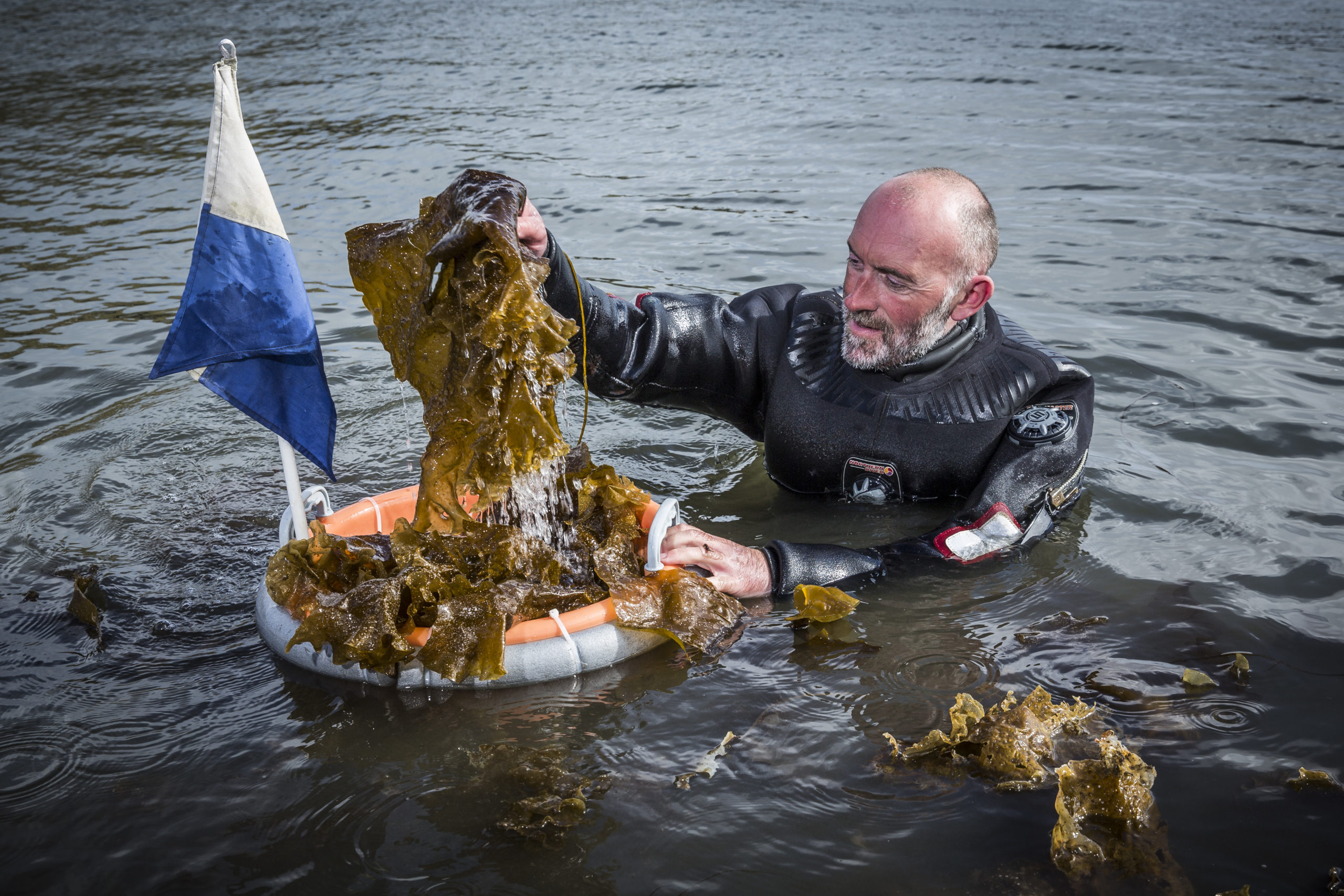 When the distillery decided to start making gin with sugar kelp as a key botanical, I was asked if I could supply the sugar kelp in a sustainable way and, of course, I was pleased to get a major local customer.
I've been diving for 35 years for scallops so most people locally know what I do for a living and aren't surprised I diversified into seaweeds in line with the rising trends in vegetarian and vegan foods.
---
And how did you manage to bag the job as the distillery's sugar kelp diver?
The distillery seem happy with the quality of the seaweed they get from me and the way in which I harvest it, which doesn't kill the plant and actually encourages it to grow larger and stronger fronds in early spring. A good working relationship from the outset has meant regular work from the distillery every spring.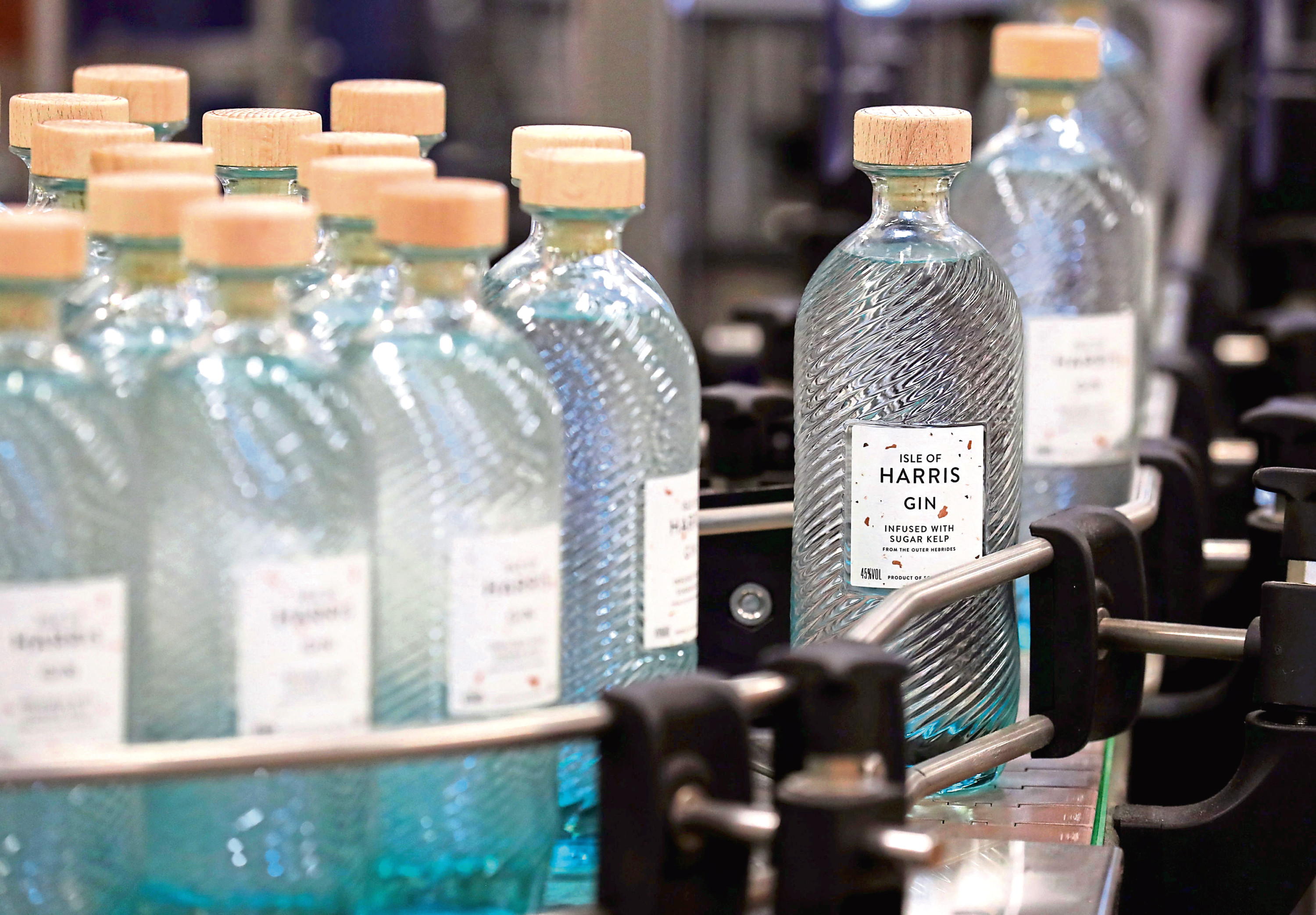 ---
Describe an average day…
I free-dive for the sugar kelp at low tide. It's harvest time February to April so the sea is around 6-8°C, which means wearing a dry suit for some protection from the cold.
I would normally harvest for an hour either side of low tide and then each frond has to be cleaned and packed in boxes with ice packs to keep it cool until it reaches the drying plant in Stornoway.
---
Sounds cold! How much seaweed can you harvest in a day?
An average daily harvest will be 80 kilos. The weather in the Spring can be less than kind, but usually three to four days a week I can get to sea.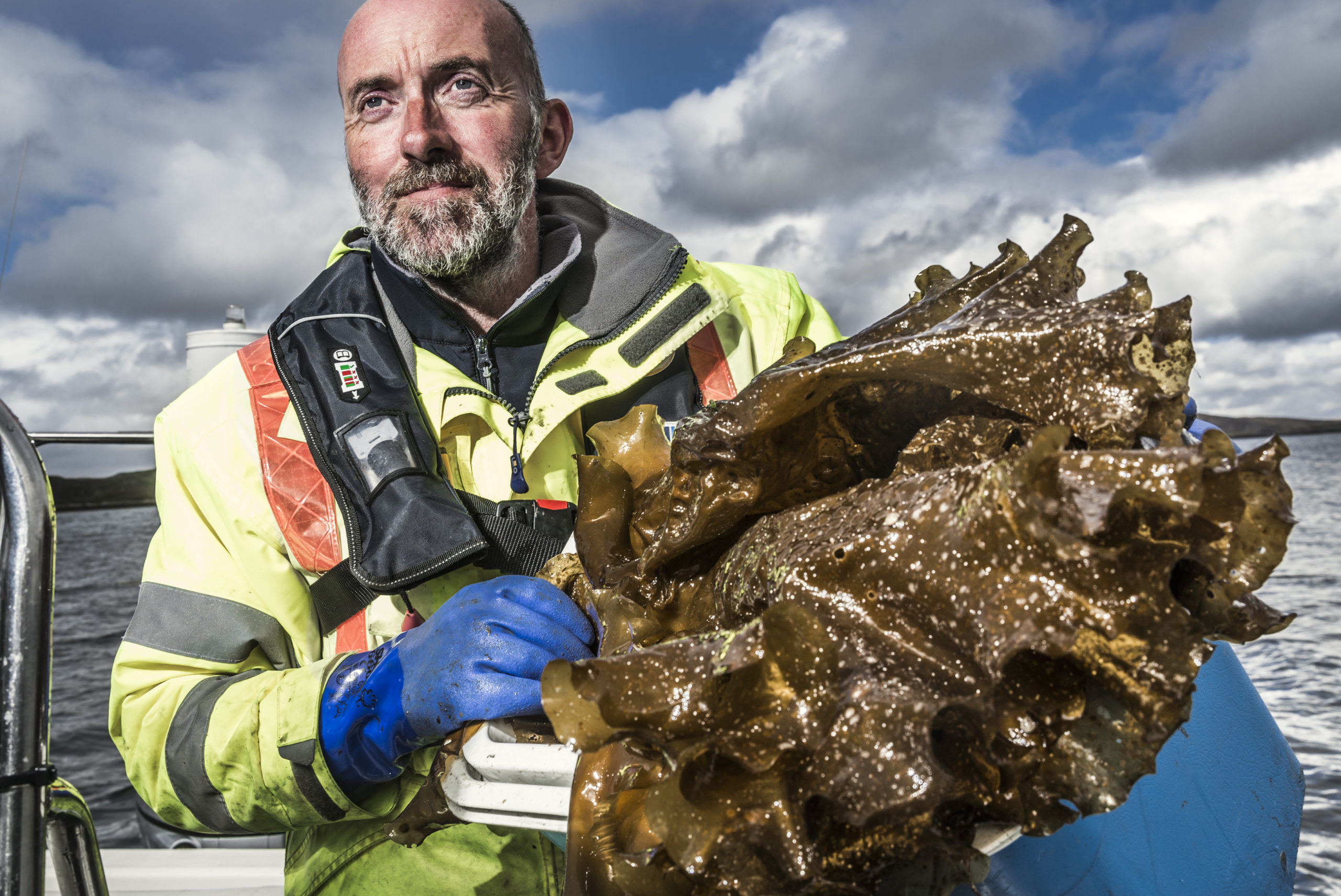 ---
What's the most exciting and most challenging part of your job?
Every day at sea is an adventure, and couple that with being underwater, you have a great mix of daily adventure and experiencing two very different worlds above and below the waves.
The cold is definitely the biggest challenge to deal with.
---
You must have had some amazing experiences while diving,  what's the most unusual thing you've seen?
There is an amazing variety of sealife in the waters around the Outer Hebrides and at first it was all amazing but after three decades of exploring it, you get used to many of the sights which would thrill most recreational divers.
Probably the best experience was swimming alongside a sunfish and basking sharks.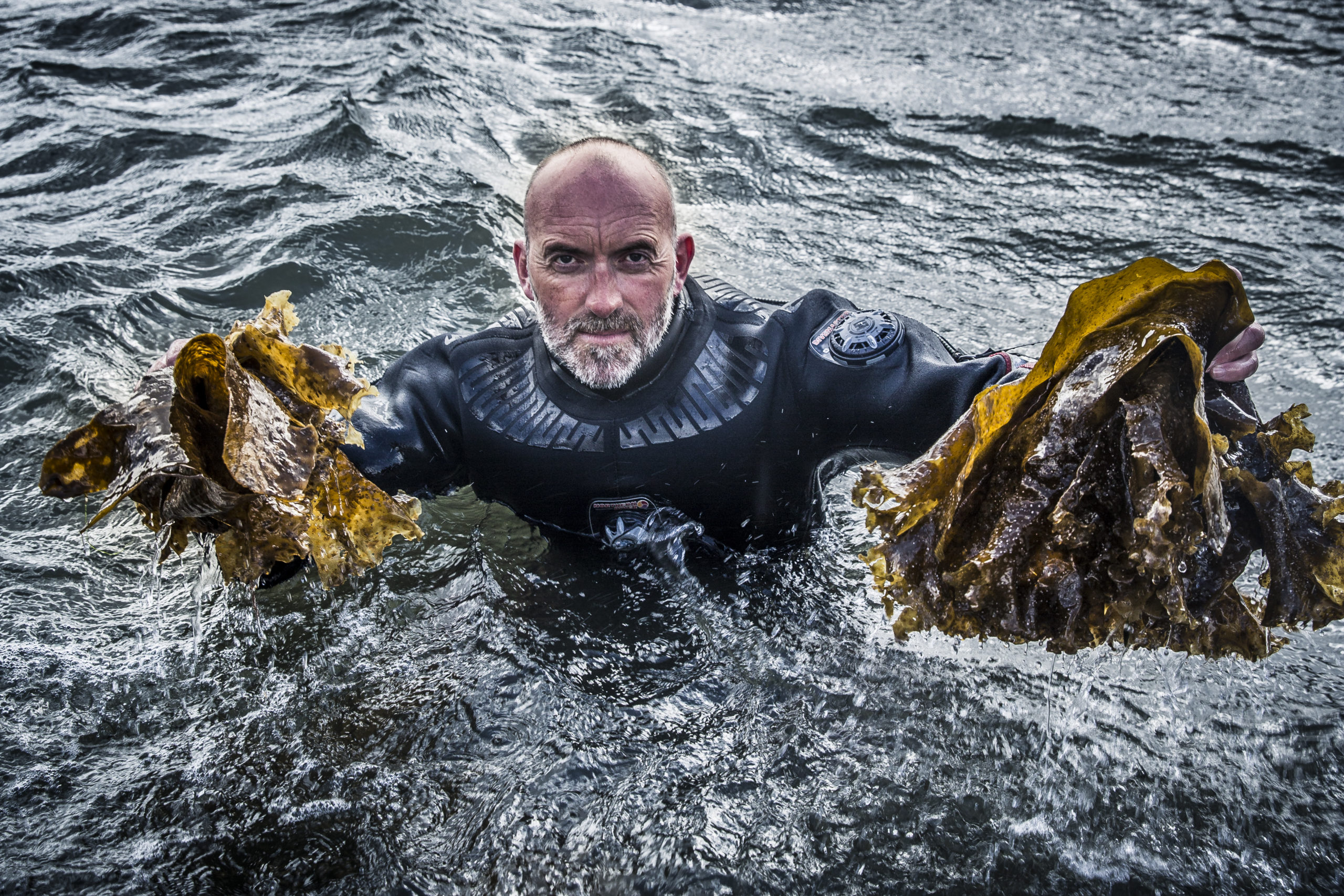 ---
Sustainability is important to the distillery, how do you harvest sustainably?
The sugar kelp fronds are cut from the stalk of the plant, allowing the plant to re-grow another frond within weeks.
The plants live for about four years so I basically prune them. I would liken the sugar kelp beds to a vineyard – both carefully looked after and manicured!