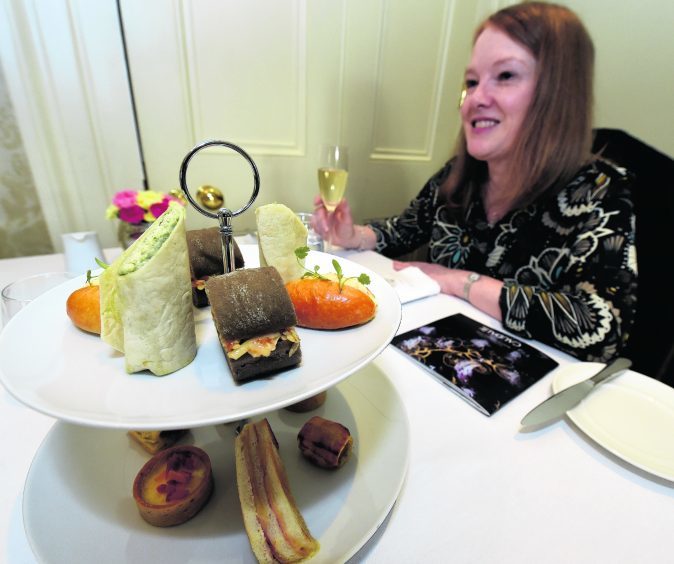 Afternoon tea was introduced in England by Anna, the seventh Duchess of Bedford, in 1840, as she would become hungry around four o'clock in the afternoon. The evening meal in her household was served fashionably late at eight o'clock, thus leaving a long period of time between lunch and dinner.
The Duchess asked that a tray of tea, bread and butter – some time earlier, the Earl of Sandwich had had the idea of putting a filling between two slices of bread – and cake be brought to her room during the late afternoon.
This became a habit, she began inviting friends to join her, and so this pause for tea became a fashionable social event. During the 1880s upper-class and society women would change into long gowns, gloves and hats for their afternoon tea which was usually served in the drawing room between four and five o'clock.
And in the 21st Century, afternoon tea is still a popular social pastime, particularly with the ladies. From hen nights to birthdays, anniversaries to shopping trips, afternoon tea is the perfect way to enjoy a fancy piece, some sandwiches and even a glass of fizz with family and friends.
MacLeod House at Trump International Golf Links on the outskirts of Aberdeen has added an exciting concept to their traditional afternoon tea by teaming up with luxury French skincare brand Caudalie.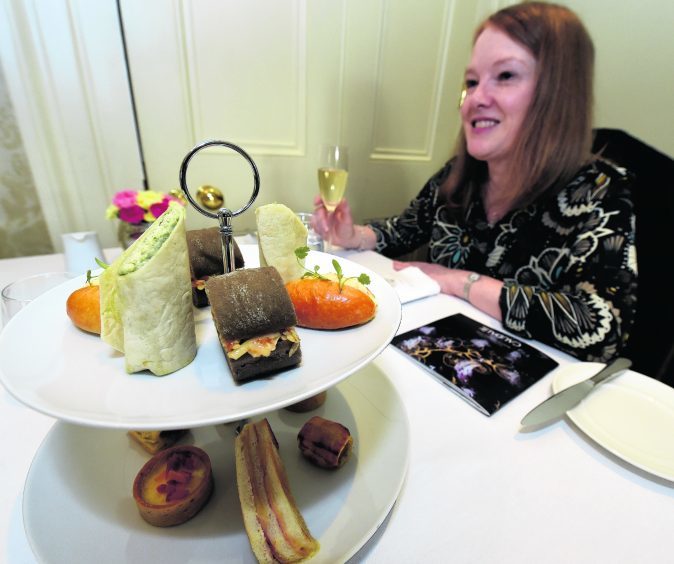 The only stockist in Aberdeen of this natural brand, dining guests can also enjoy a mini-facial and try out some of the luxury products.
My Friday afternoon could not have sounded better; a mini-facial followed by afternoon tea at this five-star establishment was just the tonic I needed!
My friend and I drove the 10 minutes from town, marvelling at the scenic approach down to MacLeod House with the golf course and rolling sand dunes in the distance. The historic turreted hotel is stunning, swaddled with fabulous landscaped grounds, a beautiful lake and striking fountain.
Inside the elegant hallway with roaring log fires we were warmly greeted by the staff. My friend was shown to the lounge to relax with a magazine while I was swept up the grand staircase to one of the bedroom's en-suites for my treatment. The bathroom was huge and I couldn't help but have a sneaky peak at the sumptuous bedroom, decorated in shades of black and gold and brimming with style.
Debra from Caudalie made me feel extremely comfortable during my facial; almost too comfortable as I drifted into pamper heaven. It seemed a little surreal as I had only left work about an hour previously and now here I was, bathed in luxury, a world that seemed so far removed from my office in the city.
After my rejuvenating treatment (my skin was glowing), my friend and I were seated in the dining room and offered a glass of delicious chilled champagne. We sat back and admired the lovely bright room with luxurious soft furnishings and log fires. The pristine tables were set with immaculate white tablecloths and fresh flowers.
Our waiter arrived with the 'first course', a three-tier stand of mouth-watering goodies. We devoured dainty sandwiches of truffled egg and cress, smoked salmon and cucumber and chicken caesar wraps as well as duck and foie gras sausage rolls. The incredibly moreish croque monsieur positively oozed with warm melted cheese and ham.
After a short break our 'second course' was presented, another sublime three-tier stand, filled this time with sweet treats. Our mouths watered as we gazed over the homemade scones (with clotted cream and jam) dark chocolate and caramel éclairs and the unusual lemon meringue shots.
But the show stopper had to be the picture-perfect blueberry and lemon macaroons, the light delicate flavour just danced on the tongue – the ideal end to our elegant afternoon tea. We washed this down with as much tea and coffee as you could possibly want and the staff even offered us a delightful goody box to take away what we just couldn't find room for. A wonderful touch that kept the men happy when the pampered ladies arrived home.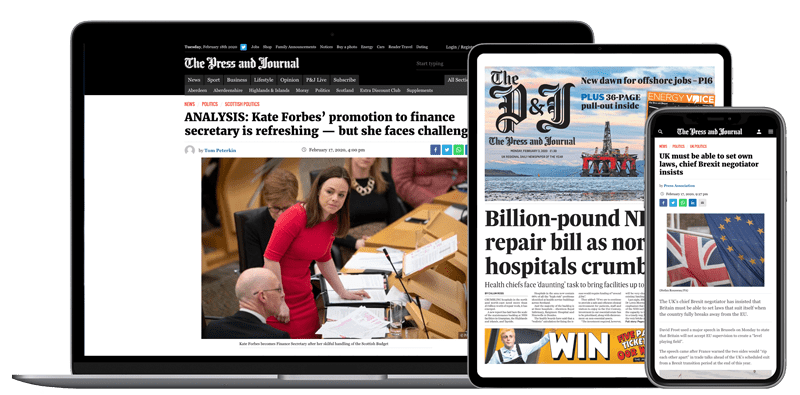 Help support quality local journalism … become a digital subscriber to The Press and Journal
For as little as £5.99 a month you can access all of our content, including Premium articles.
Subscribe