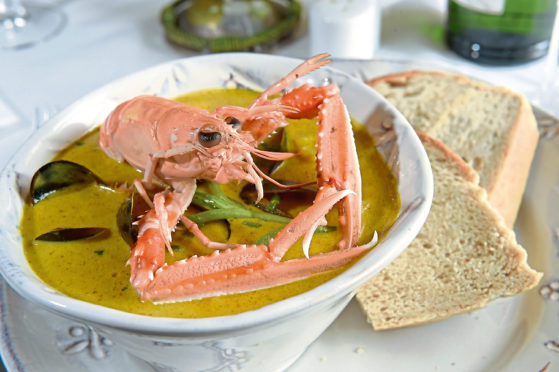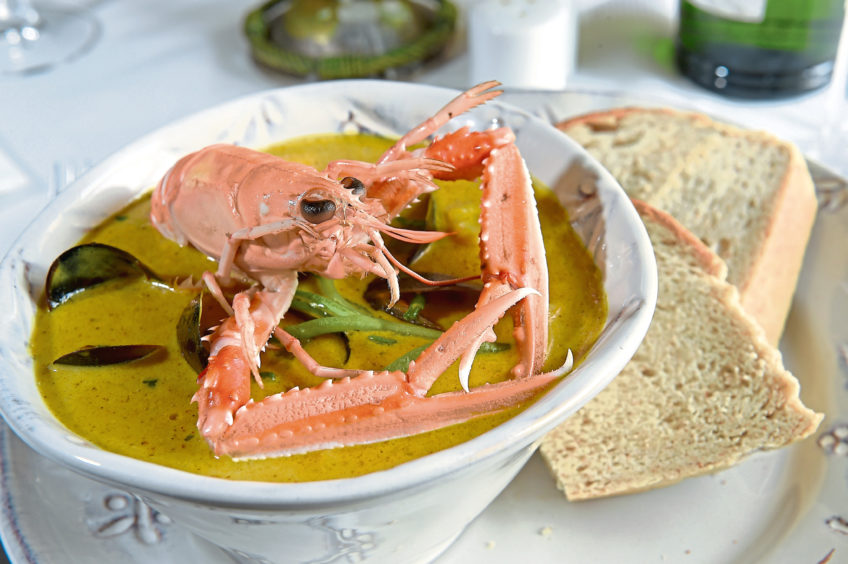 I had gone to Ullapool to pick up my husband from the Stornoway ferry.
I thought I would go early and enjoy a wander around this wonderfully picturesque town.
But when I arrived it was getting late, the sun was setting and there was a wicked wind blowing.
By the time I had walked out to the point to see if the ferry was coming into Little Loch Broom I was feeling chilled, so it was a quick march back to the car to get warm.
I had parked outside a café/restaurant called The Frigate, so when my other half texted to suggest we had a wee bite before heading home I thought it might be a good choice.
I nipped out to have a look at the menu and was impressed.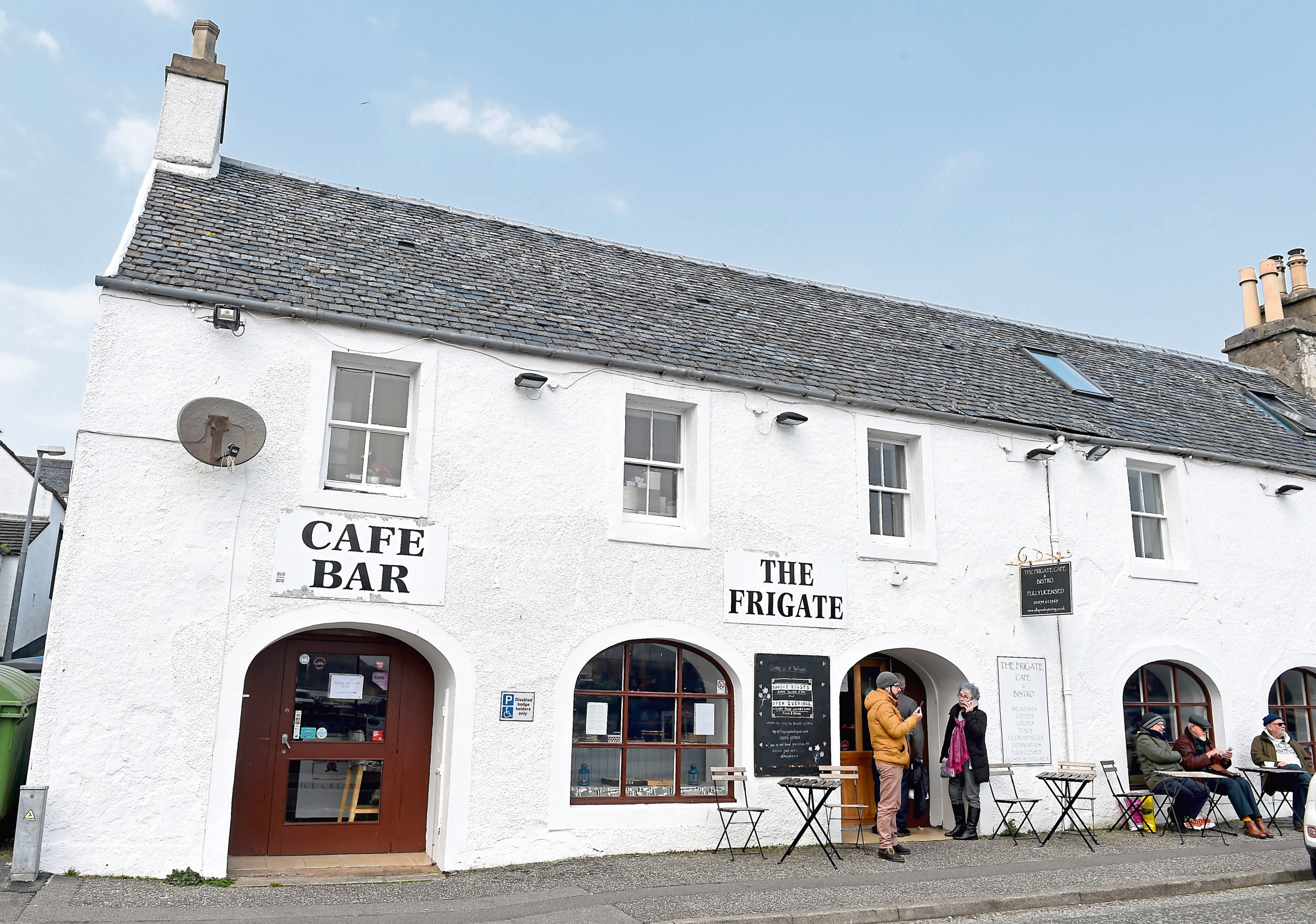 It had a good choice of some interesting and, dare I say, quirky items and I was intrigued.
I pass through Ullapool occasionally and usually stop for something to eat but have never noticed The Frigate before so assumed it must be a new venture.
I was therefore surprised and a little embarrassed to be told by the manager they had been open for more than 20 years.
Anyone who keeps a restaurant going for that long – particularly in the West Highlands where customers can be as scarce as hens' teeth for much of the year – must be doing something right, so it was with growing anticipation I waited for the ferry to arrive.
By the time it appeared I had run through all of the choices on the menu in my head several times.
Would I be going for the fabulous-sounding Asian-style Seafood Chowder, the Steamed Mussels in Sweet Chilli, Coriander and Coconut or maybe the Pork Belly with Stornoway Black Pudding, Celeriac Fondant, Roast Parsnips and Peppercorn Sauce?
I must have changed my mind a dozen times.
When we were shown upstairs to a comfortable, bistro-style dining room, I had settled on my choice.
But I could just as happily have selected a good number of things created by head chef, Gary Williamson.
It was a more comprehensive menu than you will find in many restaurants in big cities, yet small enough to give me confidence everything would be freshly cooked.
With Edith Piaf playing quietly in the background and an old-fashioned bicycle fastened to the wall, I could just as easily have been in a village in Normandy as in Ross-shire.
It was a lovely place and the staff made us feel at home.
We were in a quandary over what to choose for starters.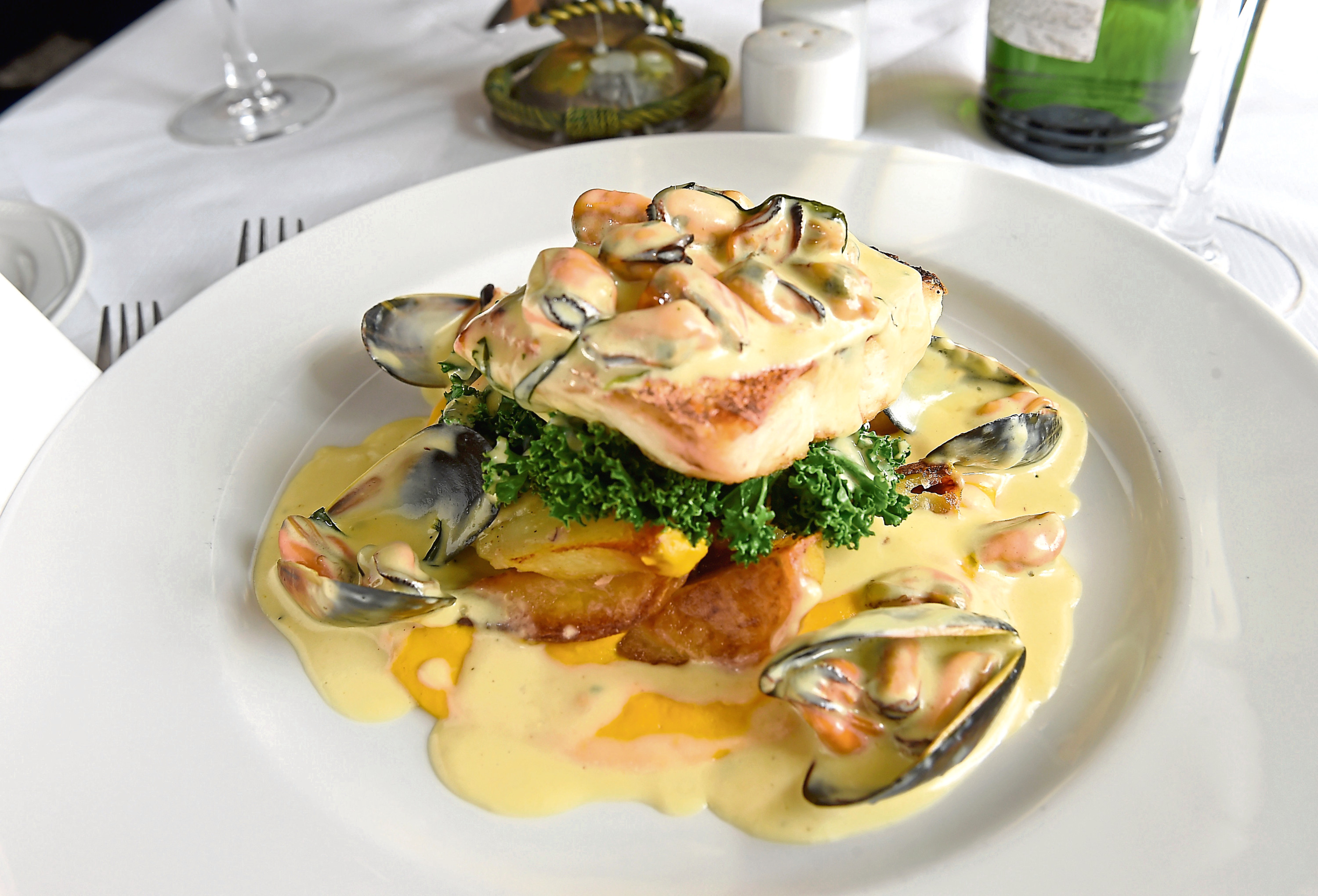 We both liked the look of the in-house Smoked Venison served with Haggis Bonbon, but also the intriguing Textures of Onion Bhaji with burnt onion purée and crispy onions. So what else could we do but order both and agree to share?
I started off with the bhaji.
It was delightful. This was a dish that demonstrated how onions can taste so differently depending on their preparation.
There was a real sweetness to them when they were crisp but with a heavy, deep richness in the burnt purée.
And the bhajis themselves were so deliciously moreish. What a fantastically versatile veg the humble onion is. I was tempted to eat more than my half but I didn't. I'd like to say that was because I'm a good person but in reality I had seen my husband's plate of smoked venison and was desperate to sample it.
When we swapped plates I wasn't disappointed. It was delicious.
The smoky venison contrasted beautifully with the crisp little gem lettuce and lightly-spiced haggis.
Both dishes were exceptional and we were happy diners waiting for our main courses.
I had chosen pan-seared Scrabster Hake served with crispy potatoes accompanied by mussels in a cream and tarragon sauce.
I couldn't fault it. It was beautiful. The fish was cooked to perfection and the sauce was full flavoured and comforting. A great dish for a cold day.
I tried to persuade my husband to have the Ullapool Smoked Cheese Gnocchi with Wild Mushroom and Blue Murder Cheese.
It sounded wonderful, but he insisted on having steak and chips.
A bit unadventurous perhaps, but it looked good and I was able to steal some of his chips to go with the remainder of my sauce.
Lemon posset was an easy choice for dessert for me.
It looked a picture, served in an old-fashioned china tea cup with a piece of delicious shortbread on the side.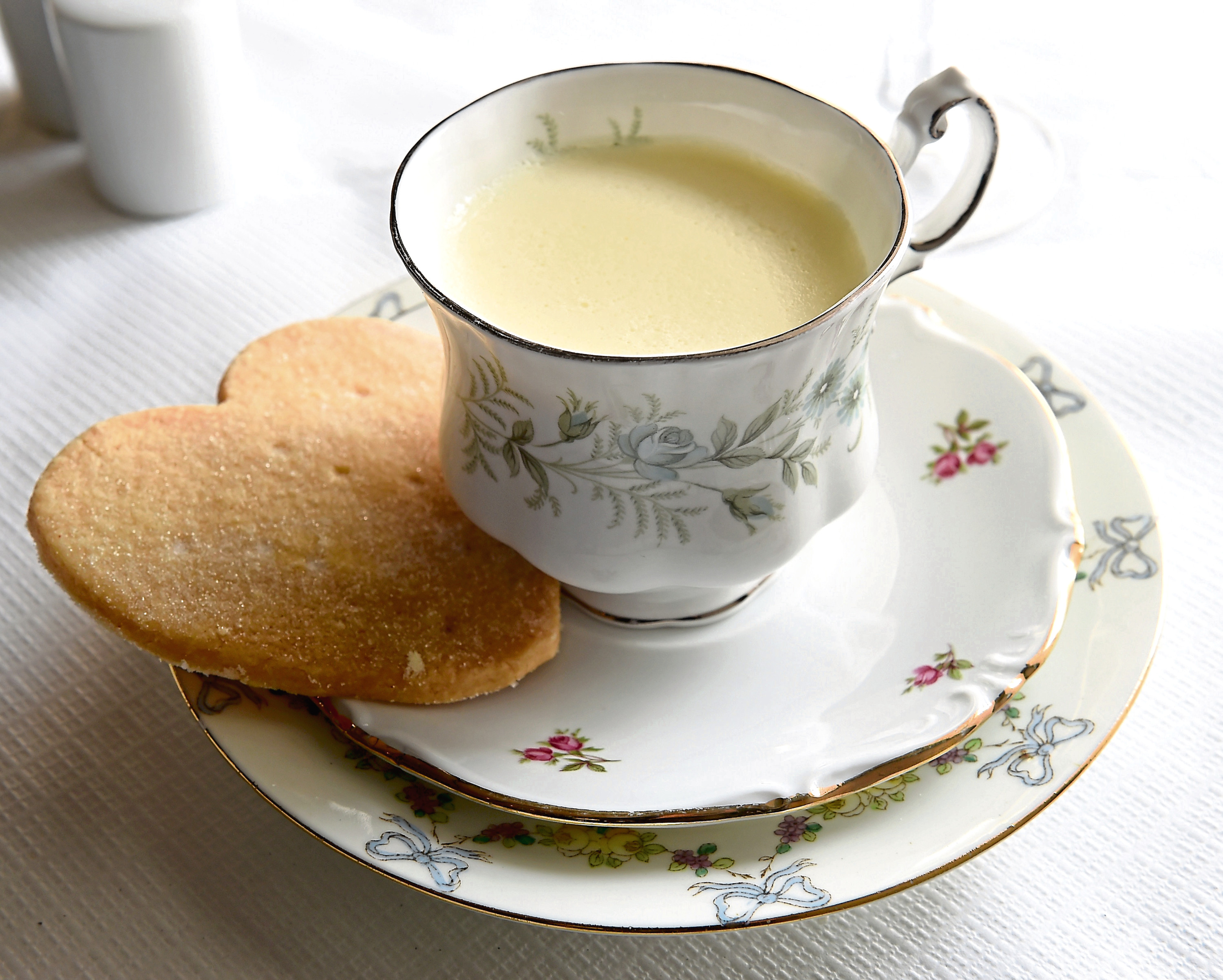 It was a beautiful combination of tangy and creamy.
Again hubby played safe with some ice cream – but he loved the choice of flavours, particularly the pistachio and Scottish tablet.
It may have taken me 20 years to find the Frigate, but it certainly won't be so long before I'm back.
THE RESTAURANT
The Frigate
6 Shore Street, Ullapool IV26 2UJ
t: 01854 612969
w: thefrigateullapool.com
THE BILL
Price: Smoked venison, £7; onion bhaji, £7; hake, £16.50; steak, £25; lemon posset, £6, ice cream, £3.50; large sparkling water, £3.95.
Total: £68.95