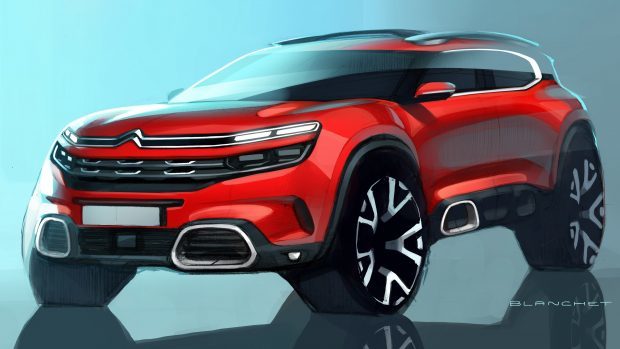 Citroen has unveiled its latest SUV concept at the Shanghai Motor Show – the C5 Aircross.
Taking inspiration from the Aircross concept car first shown at the 2015 Shanghai Motor Show, the C5 Aircross concept is what Citroen calls a "people-minded" SUV. That said, it comes with the brand's latest suspension system. Called Progressive Hydraulic Cushions, it is designed to provide the most comfortable ride possible by filtering out imperfections in the road surface.
The brand's new C-Aircross concept has also been showcased at the event. This car previews Citroen's future compact SUV – the C3 Aircross. This car is due to be launched across Europe before the end of the year, having been first revealed at the Geneva Motor Show earlier in the year.
It takes its distinctive design cues from the current C3 hatchback, but adds to these with scuff plates and raised suspension. Though the concept's mirrors have been replaced with cameras, it's unlikely that this feature will find its way on to the production model.
It has also been fitted with a Grip Control dial, which gives drivers the ability to scroll through various driving modes.
As mentioned earlier, it's expected to go on sale later on in the year, with first deliveries expected before Christmas. The C5 Aircross is scheduled to launch in Europe in the second half of 2018.