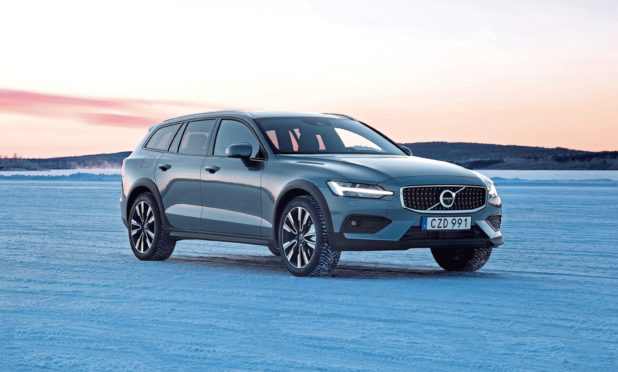 Volvo is one of my favourite car brands at the moment.
The Swedish firm revitalised its SUV line-up with the superb XC90, XC60 and XC40 ranges, then turned its attention to its saloon and estate cars.
For those who need something a bit rugged but don't want the expense or the sheer size of an SUV, Volvo does a version of the V60 called the Cross Country.
It gets an extra 60mm of ground clearance, four-wheel drive and hill descent control, as well as tough plastic sills, bumpers and wheel arches to protect the car from scrapes and bumps.
Standard V60 prices kick off at £34,000 and Cross Country versions start at a little under £39,000.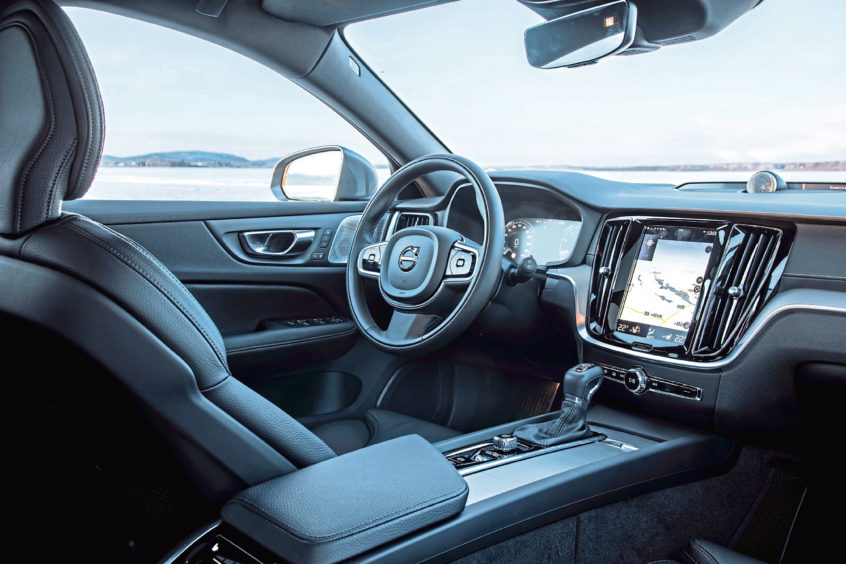 The standard V60 is a great-looking car, with a sharp outline, nice detailing and Volvo's signature "Thor's hammer" headlights.
The Cross Country version has much of the same visual allure but looks more at home on a rural lane or farm track.
There are only two engine options, a 250bhp petrol and the 190bhp diesel I spent time with, both paired with eight-speed automatic transmission.
The latter is an excellent engine, with BMW's super-smooth 2.0-litre diesel offering a better blend of performance and economy.
Don't expect the V60 Cross Country to be the last word in off-road prowess, but it will take a muddy field or a bit of snow in its stride. I took my test model to Glen Clova and its suspension soaked up bumps, puddles and potholes without complaint.
Being lower than an SUV pays off in terms of much sharper handling, while dual carriageway stretches showcase the car's high-speed refinement. The seats are extremely comfortable as well.
The cabin has an iPad-style touchscreen, which gives the cockpit an uncluttered appearance.
Sadly, Volvo has tried to contain virtually all the control systems in the touchscreen. To turn the heating up, you touch a tiny icon on the screen then slide your finger up a temperature bar.
It's tricky to do on the move and I found myself hurriedly sorting it out at traffic lights and junctions.
Rear space is good and there's a 529-litre boot. If you need a bigger 4×4 estate, Volvo offers the V90 Cross Country.
With enough off-road prowess, fantastic on-road manners and a smart, comfortable interior, the V60 Cross Country is an excellent all-rounder.
THE FACTS
Model: Volvo V60 Cross Country
Price: £40,435
0-62mph: 8.2 seconds
Top speed: 130mph
Economy: 47.9mpg Co2 emissions: 143g/km