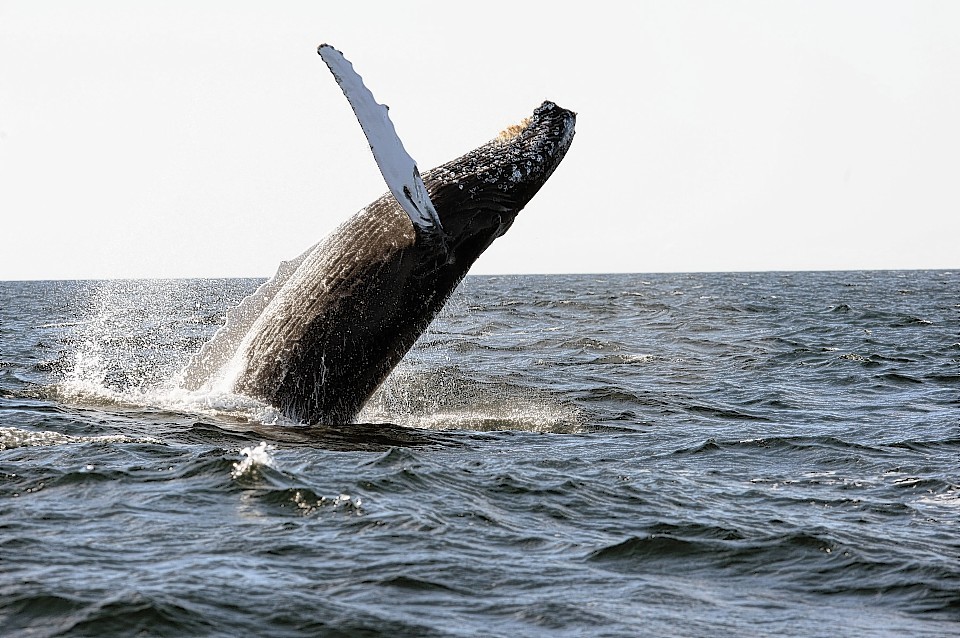 Whale-watching lessons have been organised to capitalise on the increasing numbers of wildlife enthusiasts to the Moray coast.
More than 1,000 people flocked to various vantage points in January, once news spread that a pair of humpback whales had been spotted in the Moray Firth.
The thrilling displays of the sea mammals, which emerged from the water and waved their fins in the air, rewarded scores of spotters for hours of patience.
And now, new tutorials on how to catch a glimpse of whales and dolphins have been organised to tap into the surge of interest in the fascinating creatures.
Katie Dyke, policy officer at Whale and Dolphin Conservation's Scottish Dolphin Centre at Spey Bay, said: "There was so much excitement about the humpbacks.
"We do get them in the Moray Firth regularly, but it was special to get them so close for a couple of days and for the weather to be so kind to spot them so easily.
"There was so much interest in them I thought there would be a big demand for more of the sessions."
During the workshop at the harbour master's office in Burghead, attendees will be taught how to differentiate between a porpoise, a minke whale and a bottlenose dolphin.
The mammals are among a colony of sea creatures hidden under the surface of the Moray Firth, which can also include orca whales and basking sharks.
After picking up tips from the experts, the trainees will be given binoculars to train their eyes on the Moray Firth themselves.
Those who come along to the event will be encouraged to become spotters for the WDC's shorewatch scheme – which collates sightings across Scotland.
Mrs Dyke added: "The information really helps us to get a better understanding of where they are, so we can do our best to protect them.
"We try and make the sessions interesting to anyone with an interest in sealife. Volunteering only takes up a little bit of time, but the information can be so valuable to us."
The training session on Saturday, February 25, which runs from 10.30am to 2.30pm, is free but places should be booked by calling Mrs Dyke on 01343 820339 or by emailing shorewatch@whales.org.