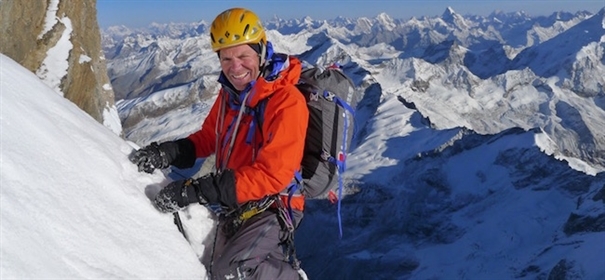 A Highland village is preparing for a major festival of the outdoors to be attended by top mountaineers, long distance cyclists and adventure filmmakers.
They will descend on Aviemore next week for the annual Aviemore Adventure Festival, which is expected to be bigger than last year.
This year, a range of outdoor activities and workshops will be incorporated into the regular programme of inspiring talks from leading outdoor athletes and a raft of outdoor film screenings from around the world.
Outdoor enthusiasts will be able to try out paddle boarding, mountain biking, rock climbing and canoeing, and take part in skills workshops including expedition planning and an introduction to adventure film-making.
This year, there will be a talk from long distance cyclist Emily Chappell, who has cycled from Wales to Japan and survived the toughest ultra-endurance cycling race in the world – the 4,000km Transcontinental Race.
A talk will also come from National Geographic explorer and filmmaker Cedar Wright, a renowned climber who, in just one day, free-climbed the vertical rockface known as El Capitan in Yosemite National Park. He will also be on hand to run some climbing workshops at Glenmore Lodge.
Award-winning sea kayaker and filmmaker Justine Curgenven, who completed the first ever crossing of the Aleutian Islands from Russia to Alaska, will also speak at the event.
Mountaineer and author Mick Fowler, who has received the highest award in mountaineering, the Piolet do'Or three times, will also give a presentation.
There will also be a guest panel, including university lecturers and local mountain guides, who will discuss the question: "What role does adventure play in education?".
The festival will take place from March 9-12.