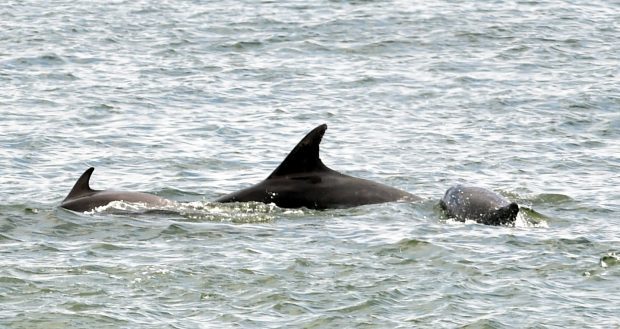 A beloved nature campaign will again return to the Granite City for its fifth year- and organisers hope the "spectacle" will be the best yet and attract a boom in tourist numbers.
Vast crowds have gathered at the Torry battery to look out onto the North Sea for frolicking dolphins and other sea life.
Now the RSPB have kickstarted this year's event.
A team of volunteers will be on hand at the site to assist visitors every Thursday to Sunday 11am – 6pm from now till August, 20.
Due to the success of the event, plans have been lodged by a local charity, Greyhope Bay, to create a £10 million Dolphin observation centre complete with conference facilities and a restaurant.
The project is being led by marine scientist Fiona McIntyre, who wants to establish a new tourist and eco-friendly facility and build on the success of initiatives such as Dolphinwatch.
Amy Hoply an RSPB conservationist said "Aberdeen is one of the best places in Europe to see Dolphins.
"It's really important to raise awareness of the fact that we've got these magnificent animals so close to the city centre and of the threats marine wildlife faces."
Visitors have flocked from around Scotland and even from as far away as Mexico to catch a glimpse of the beautiful creatures.
Since the project began in 2013, visitor numbers have increased dramatically from around 2000 a year to 5000 people per year.
The Lord Provost of Aberdeen George Adam said: "Dolphin-watch has been a phenomenal success and we are delighted it is continuing again.
"We are very fortunate in Aberdeen that we can watch these animals so close to shore"
Chris Bain, director of the Aberdeen Harbour Board Community Action Fund said: "We are delighted to be sponsoring Dolphinwatch again this year, everyone at Aberdeen Harbour Board is very proud of our dolphin visitors and the Dolphinwatch team do a fantastic job ."
Adam Ross a manager at Dolphinwatch said: "This year's team are really exited to spend the summer raising awareness of dolphin conservation and helping people experience one of Scotland greatest wildlife spectacles."
Jenni Fraser, of Visit Aberdeenshire, added: "As Dolphinwatch returns for another year, we are ready to attract and welcome even more tourists to our fantastic city."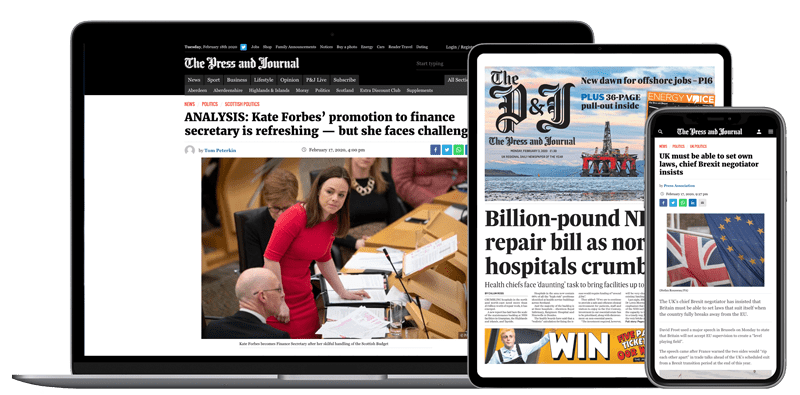 Help support quality local journalism … become a digital subscriber to The Press and Journal
For as little as £5.99 a month you can access all of our content, including Premium articles.
Subscribe