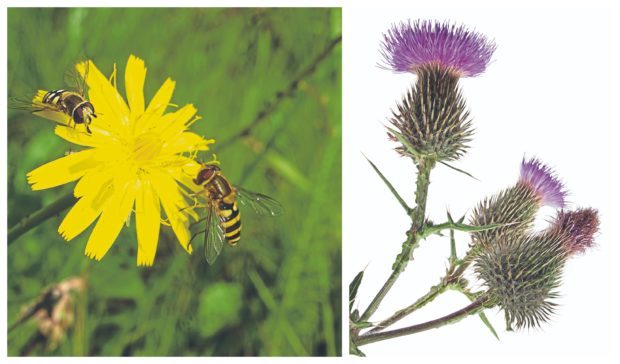 When wildflowers are presented in fictional stories, more often than not it is in a romantic vein.
Picture the lovers' bouquet gathered during a walk in the countryside, or a child clutching a bunch of cheerful dandelions and presenting them to mummy.
It's clear that in the buzzing towns and cities of 21st Century Britain, misty mornings spent roaming through kaleidoscopic wildflower meadows may already sound like something out of novel, but what if this picture was confined to literature for real?
Experts are warning that our wildflowers are under serious threat, with many teetering on the edge of extinction.
Since the 1930s, the vast majority of Britain's wildflower meadows have been destroyed through ploughing, intensive grazing and development.
Yet these changes to our natural landscape have managed to slip under the radar, to the point where 97% of meadows today have been entirely wiped out.
Campaigners say the collapse of these meadows, which act as "powerhouses" for the nation's ecosystems, has also contributed to the downward spiral of Britain's butterflies and bees.
These pollinators are an essential part of biodiversity, famously recognised by Einstein who said: "If the bee disappeared off the face of the Earth, man would only have four years left to live."
Whether or not Einstein did actually say this, it's still a serious cause for concern with bees alone pollinating 70 of around 100 crop species which feed 90% of the world.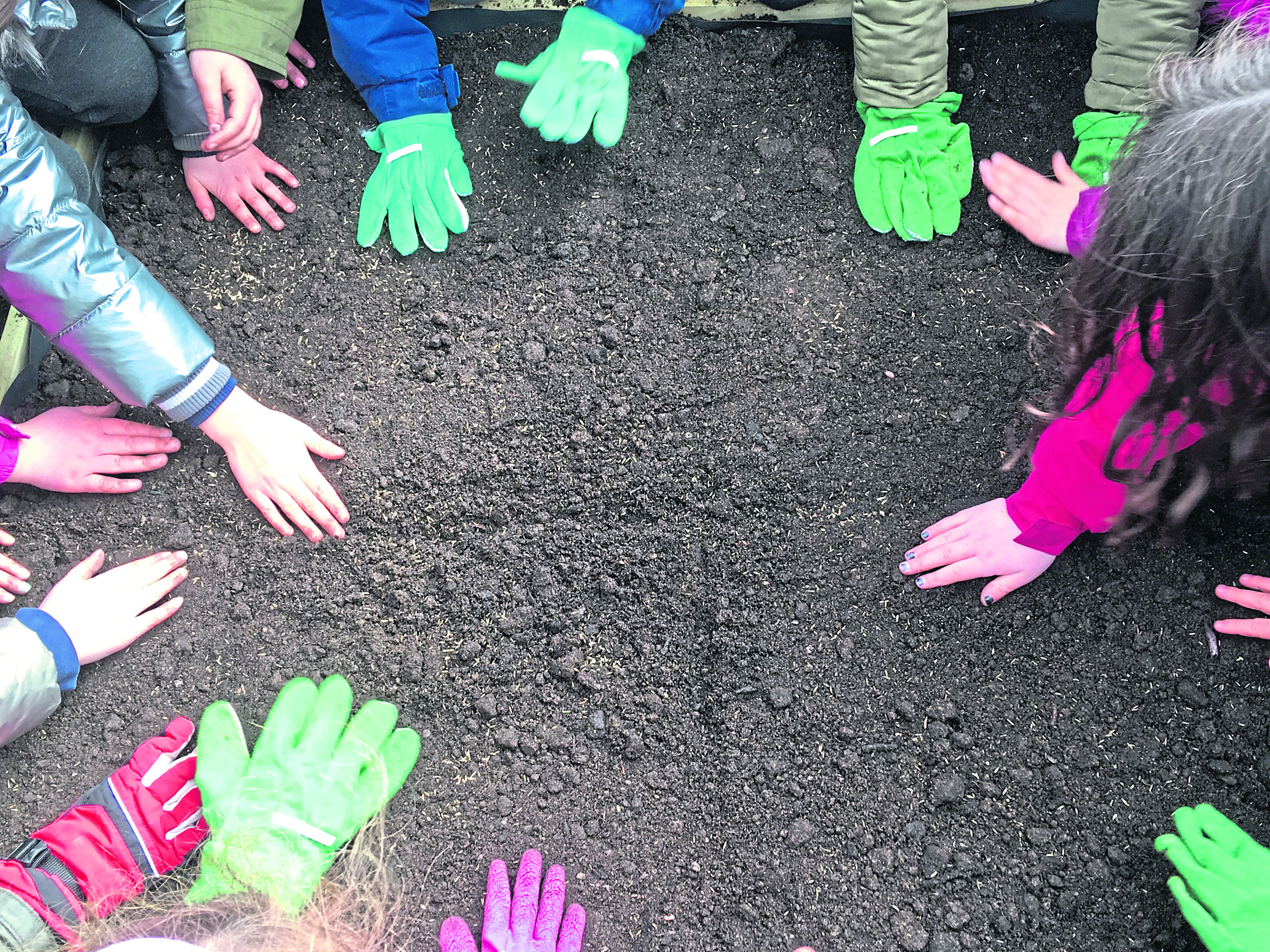 The worrying trend has prompted environmental group Plantlife to issue a "clarion call" urging the government to make good on its promises to protect ancient countryside from further damage.
Head of Plantlife Scotland Alistair Whyte believes that it's time to take things into our own hands.
"It's a real uphill battle," he said.
"We've lost about seven or eight million acres of wildflowers in recent history which is a huge amount.
"If the same thing happened to our woodlands there would be an outcry, but because wildflower meadows are easier to overlook, the destruction has been allowed to continue.
"And there are a variety of reasons why we have seen such a dramatic decrease in wildflowers. One of the main issues is that we have of course lost a lot of ground to development in the last 100 years or so.
"Whether it's for housing or road building, big developments take up huge amounts of previously wild landscape, while smaller sites also result in the fragmentation of habitats.
"Intensive agricultural practices have also hurt wildflowers.
"Farmers now maximize their land by using every square inch of space, where in the past perhaps boarders or unused fields would have been filled with wild plant life.
"Chemical enhancements and fertilisers are also detrimental to the survival of wildflowers which don't cope well with the overload of nutrients.
"But equally, wild flowers aren't entirely wild.
"They do need some looking after and can actually be quite tricky to manage.
"They need cutting back at certain times of the year and if this doesn't happen they can easily get crowded out by aggressive species such as nettles or bracken.
"So entirely abandoning a field to 'go wild' doesn't work either."
This combination of being easy to ignore and tricky to cultivate hasn't worked much in the wildflowers' favour, but there are a range of reasons why we shouldn't let this dissuade us from saving wild meadows.
Alistair points out three main motives:
"First off, there is a moral obligation obviously," he said.
"It's important to protect biodiversity and not standby while our native plants go extinct.
"Secondly, wildflower meadows are an irreplaceable resource for pollinators like bees and other insects which we rely on for food production.
"As well as ensuring healthy crops, insects become food for larger mammals, who in turn become food for us humans.
"Therefore it's in our best interest to protect the wee guys in this scenario.
"The last point is environmental.
"Woodlands are heralded for having a big uptake of carbon which helps with mitigating the effects of climate change.
"Wildflower meadow roots can be just as good in some cases, and not many people realise that.
"The meadows also act as flood plains which protect towns and cities. Without them our natural defences against floods are reduced."
With wildflower meadows already diminished to the point of near extinction, many people today are unfamiliar with their presence.
National Trust for Scotland ranger Stephen Reeves has spent the summer trying to educate the public about the plight of the wildflower.
We may envisage small, delicate pops of pink and purple, but as Stephen explains, wildflowers come in all shapes and sizes.
"There are all kinds of different types of wildflower meadows," he said.
"Ones down in the south of England can be very different to what you'd find up here, as it all depends on the conditions on offer.
"There are meadows which are mostly grasses and others which are full of delicate, rare flowers.
"The main definition though is that these hardy plants thrive best on poor-quality soil.
"I always think it's amazing that such fantastic and colourful flowers can grow in conditions like that."
Usually Stephen is based at Crathes Castle in Banchory, but the last few months have seen him veer a few miles north to Leith Hall in Huntly, where a brand-new project has quite literally taken root.
Thanks to funding from the Postcode Lottery, Stephen has helped oversee more than 300 pupils from Aberdeenshire schools sow their very own mini-meadows in an attempt to both educate about and restore wildflowers in Scotland.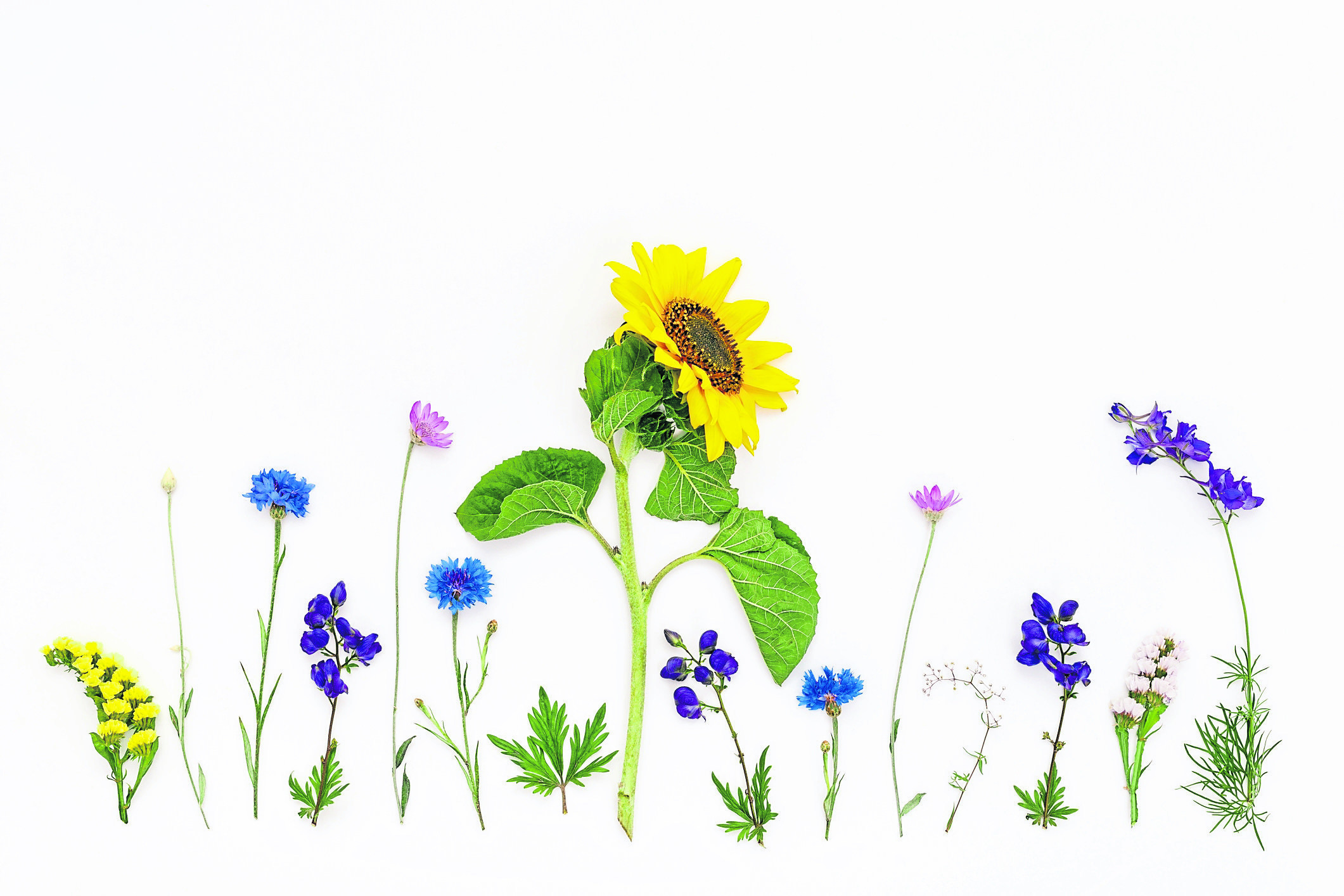 "If you can get kids involved in nature when they're young and learning about the plight of wildflowers now, there's a big chance that they repeat the information at home and will be inclined to help in future," Stephen said.
"At Easter we went to schools with compost, seeds and big wooden trays.
"The kids sowed their mini-meadows and watched them grow over the next few months.
"Just before summer we collected all the trays and brought them out to Leith Hall, then invited all the children from all the schools to join us over the course of a week.
"The kids helped to transplant their mini-meadows into the big meadow, and we put signs up so they can pinpoint their exact patch of flowers.
"The idea is that the plants will spread out over the years and the kids can come back and visit their hard work any time.
"At the moment wildflower meadows don't have anything like the same formal protection that woodlands do, so it's important that National Trust for Scotland make use of the land surrounding our stately homes and castles.
"We all like nicely cut grass and neat lawns, even within the big estates we look after in the north-east everything is neat and tidy.
"But we need to get the message across that even a wee pocket of wildflowers can be hugely beneficial.
"Across the National Trust we have looked at our grass-cutting routine and now have areas we keep wild and don't cut as regularly.
"The benefits of wildflowers and pollinators are endless, and even small corners in private gardens help when we're looking at the bigger picture."
And right now wildflowers need all the help they can get.
Funding for Leith Hall's meadow project runs out at the end of the year, meaning that it will once again be up to Stephen and the other rangers to continue developing the meadows.
Plantlife has pledged to restore at least 120,000 hectares (463 square miles) of such habitats over the next 25 years, and is currently running a Great British Wildflower Hunt programme to encourage members of the public to discover what's on their doorstep.
Wildlife hunters can upload their results online, allowing Plantlife to build a picture of what's out there.
At a political level the organisation is even working to influence the Common Agricultural Policy post-Brexit, in an attempt to have it reflect increased biodiversity.
So with the human species relying on pollinators, and pollinators relying on wildflowers, the next time you call someone a delicate flower, just remember that these powerhouses are keeping the nation running.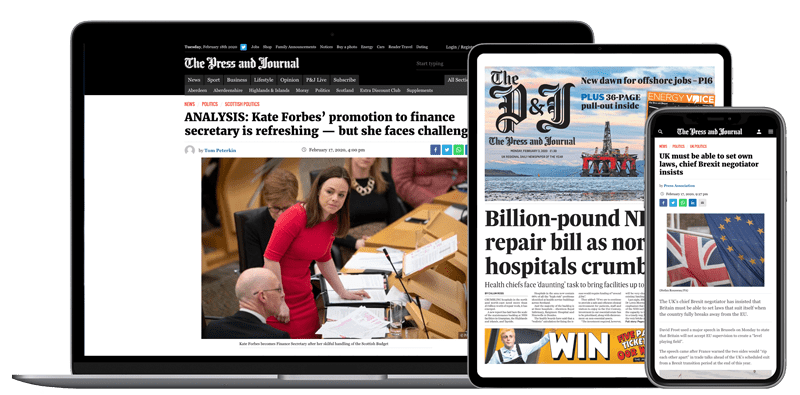 Help support quality local journalism … become a digital subscriber to The Press and Journal
For as little as £5.99 a month you can access all of our content, including Premium articles.
Subscribe