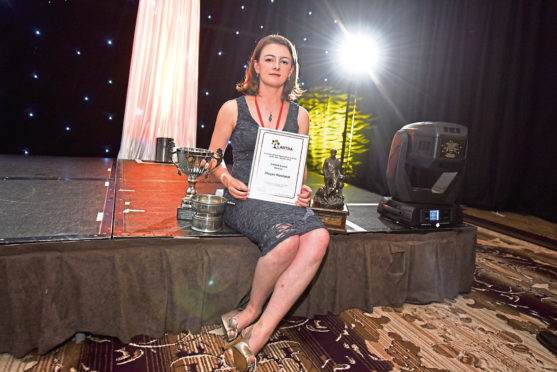 If you believe in popular stereotypes, then you may believe the life of a gamekeeper is an unusual choice for a woman.
If this is true, then Megan Rowland, from Dornoch in Sutherland, is changing all the rules.
One of the first women to win the Game & Wildlife award at Lantra Scotland's Learner of the Year Awards earlier this year, she also picked up the Overall Winner Award, the highest accolade on the night – and is one of Scotland's highest-achieving field-sports apprentices.
All this while at the same time forging a successful career at Practical Land Management (PLM), where she works part-time as an assistant land manager, and undertaking a Masters Degree in Countryside Management at SRUC.
Her route into the land-based industry was anything but conventional.
Apart from growing up on a croft, she had no real connection with the outdoors and wildlife.
None of her family worked as gamekeepers, land managers, stalkers or foresters. And while Megan was a fan of the great outdoors, she was also a vegetarian and anti-hunting.
So, what sparked her interest and changed her attitude?
Megan, 25, said: "I volunteered extensively for the RSPB for a couple of years, after realising the Environmental Sciences degree I was enrolled on was too academic at that point and wasn't taking me in the direction I wanted to go in – I wanted something with a more practical aspect.
"I started volunteering for the Game & Wildlife Conservation Trust too, as well as RSPB Scotland.
"During my time with these charities, I met farmers, crofters, foresters, gamekeepers, and they opened my eyes to other possibilities in the rural sectors. I knew from then I wanted to work in the great outdoors."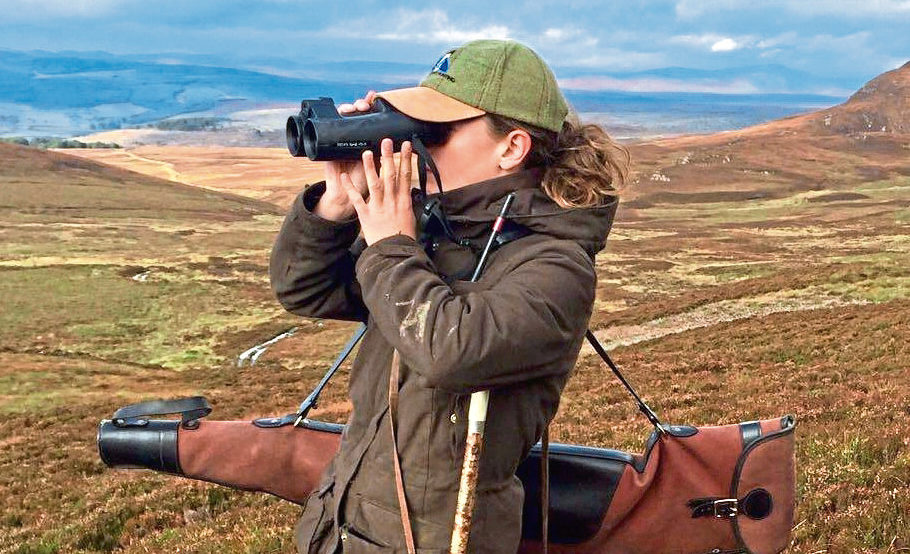 She discovered she had a particular interest in deer management, despite starting out as an anti-hunting vegetarian.
"I think like many people who don't know better, I focused on the culling aspect of deer management, lumping the best of sustainable land management alongside emotive terms like 'blood sports' and 'trophy hunting'," said Megan.
"When you see the big picture, and our role within it as ecosystem engineers and apex predators, you appreciate culling is just one small element and a necessary aspect of land and habitat management.
"Having too many deer in some places, such as areas of peatland or forest regeneration, can have a damaging impact on local habitats. On the hill, the cull is focused on the poorer-performing individuals, to ensure the health and future wellbeing of the herd.
"During a long, hard winter, poorer-quality deer could suffer and possibly die, if the population were too high.
"Culling is the most humane way of managing this and their habitats, while providing employment, and high-quality, healthy food.
"We see deer as an asset, not a problem. But they need to be managed."
---
>> Keep up to date with the latest lifestyle features with The P&J Lifestyle newsletter
---
Megan grew up in Orkney but moved to Dornoch to study with the University of Highlands and Islands.
Working for PLM on Gordonbush Estate, near Brora, has provided her with lots of practical estate management experience, while her HNC covered the theoretical side of wildlife management.
Part of her work now involves taking clients to the hill to cull deer.
And it's a job she relishes…
"I love interacting with clients and taking them up to the hill once the season starts – the job is much more diverse than people expect," said Megan.
"The stalking aspect is only a fraction of it.
"You need to be able to communicate effectively with people and you need to know so much about the local habitats, wildlife species, geology and the history of the area – because this is all part of the experience for our clients.
"They travel a long way to come here, to take part in what we do and experience our countryside.
"It's a great job and different every time. I love it."
Although she's already an award winner, Megan is still learning and will choose to specialise further, once she completes her Masters.
And she's not in the slightest bit fazed being part of a minority of women in the UK working in the field-sports industry.
As well as being one of only a few female wildlife management trainees, she was recently appointed as one of only three Deer Management Qualification "Approved Witnesses" in the UK – and the only one in mainland Scotland – allowing her to mentor deer-management trainees.
"I really don't see why more women can't get involved in the land management industry," said Megan.
"As part of my role as an ambassador for the British Deer Society, I try to actively promote our industry to all young people, male and female.
"There is nothing about this career that women can't do.
"I also think it's a good thing for the industry having a diverse range of people working in it – we all bring different skillsets and perspectives.
"I know many of my male colleagues in the rural sectors would welcome more women, but I think women and girls can be put off by the fact it is a male-dominated sector and somehow they would not be welcome.
"The reality, in Scotland at least, is very different – the industry welcomes women, and many would do very well here.
"I just hope that what I am doing will inspire more women, of all ages, to get involved.
"Having more female role models is a good thing and I encourage others to follow."