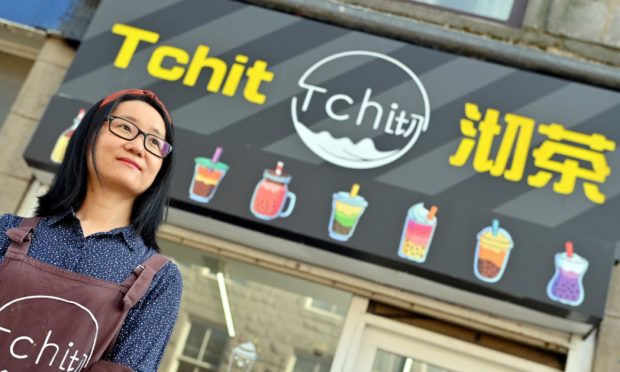 When most of us think of tea, we imagine hot, milky brews with biscuits set aside for dunking.
But at Tchit in Aberdeen, tea is a much more exciting affair.
Owned by Han Wu, Tchit has been educating the city's locals and visitors in the world of bubble tea.
Often referred to as boba, bubble tea is immensely popular throughout the Far East.
Black tea and chewy tapioca pearls are the core components of the drink which originated from Taiwan in the 1980s.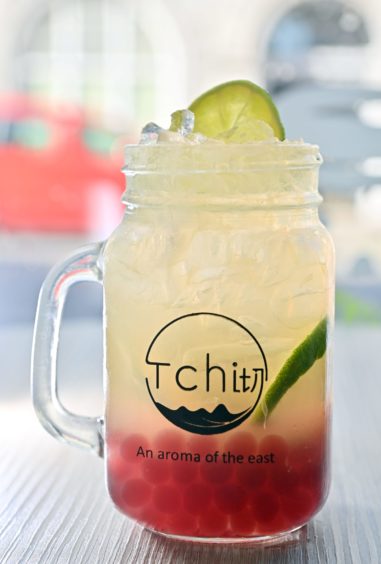 Little Mix for some A-list beauty treatment.
"Beauty, alongside bubble tea, are all things that I really liked when I was in school," says Han.
"It was my ambition to do either of these things as a full-time career."
Running her own beauty business filled Han with self-confidence and allowed her to "find out more about [herself] as a person."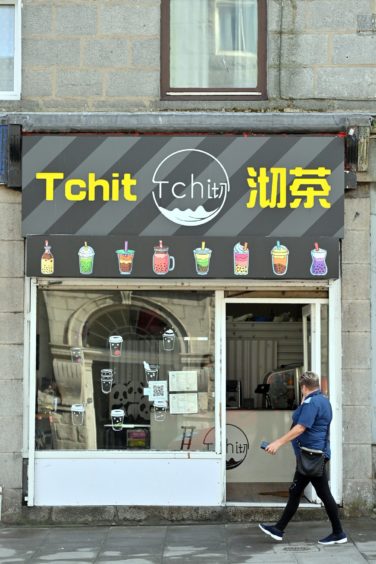 A round of questions with Han Wu of Tchit…
Most underrated drink?
Taro mud pop tea. If you imagine peeling potatoes or even roasting potatoes, we peel the taro root and cook it into a nice, drinkable version of it. People who like mash potatoes would probably like this drink.
If you were a drink, what would you be?
Peanut butter milkshake.
Most unusual drink you've ever tried?
Sparkling water. I thinking drinking water with bubbles in it is quite unusual! We never really had things like that when I was a teenager but now it's a lot more common.
Any secret tips of the drinks trade?
With bubbles teas, you have to use tea of a high standard. You have to use fresh, authentic ingredients to guarantee a good tea.
Best food and drink pairing?
Since I moved to Aberdeen, I'd have to say TGI Fridays' Jack Daniel's ribs with a peanut butter milkshake.
You have to serve your favourite superhero or celebrity a drink. Who is it and what do you serve them?
When I had my beauty shop, I was lucky enough to have Little Mix come and visit and we did their nails and things for them. So, if they came back to Aberdeen again, I would offer them the Oreo brûlée tea.