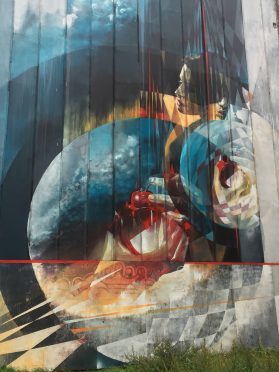 Put on your walking shoes, grab a map and sip a coffee 
while exploring Rotterdam.
Walking across the Erasmus Bridge, with the strong autumnal wind buffeting me and billowing my hair into a knotted mass, the towering architecture of Rotterdam was laid out in front of me.
It is a striking and beautiful sight, with a collaboration of buildings creating the unique waterfront. And while the glass towers look like they have grown straight from the mind of a futuristic film director, their origin and the land they stand on is steeped in history.
Often forgotten about in favour of sibling city Amsterdam, Rotterdam is a treasure trove of museums, art galleries and hidden collectives working together to build a creative environment to live in.
The beautiful city of hopes and dreams rose from the ashes of destruction. Heavily bombed in World War II, Rotterdam decided not to bury itself beneath the rubble but to take the chance and create a new and vibrant city. The port of Rotterdam is Europe's largest sea port with 175,000 people working in and for the port and the surrounding industrial area. And when the people of Rotterdam aren't working, they like to play hard.
HOW TO GET THERE
I love air travel and spending time exploring airports. The longer time in the air, the better. But Glasgow to Amsterdam's Schiphol airport was over in the blink of an eye.
My worries at having never flown with KLM before were unfounded. The staff were lovely, the flight gentle and the complimentary glass of wine and wrap served mid flight was most enjoyable.
I only had cabin luggage with me for my weekend in the Netherlands, so I whizzed through security, missing out the bag collection and headed straight down to the trains. The airport is one of the most well-connected I have ever seen, with trams, buses and taxis all leaving from the front door. After a few minutes of 
waiting and figuring out what 
side of the platform I should be 
on, I hopped onto the Intercity train which runs between Rotterdam and Amsterdam and took about half an hour to get me into the centre of the young metropolis.
WHERE TO STAY
If you're like me and love pressing your nose against a window to look down from towering heights, then the nhow is for you.
My 13th floor bedroom proved to be far from unlucky and gave me 
a fine view over the river and 
the stunning Erasmus bridge which spans the river Nieuwe Maas.
It wasn't until I was doing my make up in the mirror that I realised the TV was secretly hidden behind my reflection, which was a fun discovery. With modern interiors, a wet room shower and a very nice coffee machine, I was sorted for the weekend.
And the fun doesn't stop at breakfast. Strawberries, smoothies, croissants, eggs and even chocolate Lego men line the buffet 
tables, served in the seventh 
floor bar which has a stunning 
panoramic view across the riverfront.
WHERE TO EAT
I could have sat in Ayla all day and eaten their stunning tapas until I fell into a food coma. Easy to get to and with an amazing eclectic interior, they have the best mushroom risotto.
Supermercado is just around the corner from some of the best night life in the city, so is the perfect place for dinner. Bursting with Latin American vibes, the place was buzzing on a Friday night.
Posse is another place to dine but does not look like a restaurant, nor does it feel like one. But it certainly cooks like one. The small menu has plenty of variety and there is nothing better than munching on a tender and juicy piece of duck while letting your eyes explore the room. Part bookshop, part bar, part gallery, the old warehouse is full of articles from a bygone era and served up one 
of the most enjoyable meals of my year.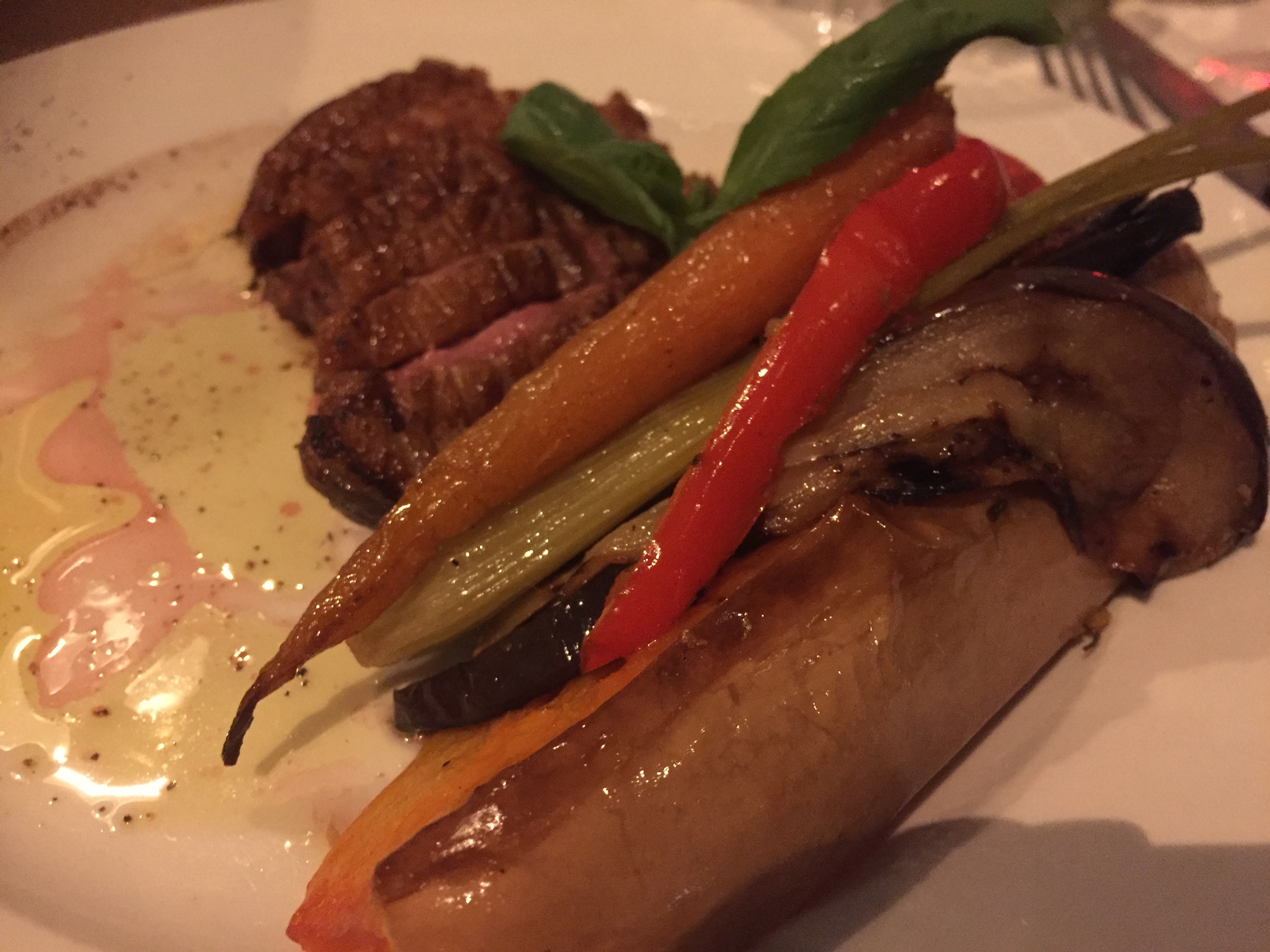 WHERE TO VISIT
Brightening up the sombre walls of the city, the Sober Collective are known throughout the world for their art. During last summer, various artists took to the streets and created murals in the Oude Noorden district of the city.
Stunning pieces of work, three of them are just around the corner from the Sober Collective gallery, making ordinary life and boring buildings into art. Visit www.sober-collective.com to see more about the work of the creative collective.
If you know about architecture, you will know about MVRDV. Founded in 1993, the practice are known globally for their contemporary architecture. They are currently developing the Depot Boijmans Van Beuningen, which will be a gigantic storage facility for pieces of artwork held by the museum. Different from a normal warehouse, visitors will be able to enter the depot and see pieces of work in a non-curated state.
I could have spent days wondering around the Museum Boijmans Van Beuningen. One of the oldest museums in the Netherlands, the collection includes paintings and sculptures. It has your expected classical artists, but also some amazing contemporary and thought provoking pieces. And the cafe serves up a silky cappuccino when you need a break to contemplate all the art you have taken in.
If you love an exhibition but museums aren't your thing, then find Het Nederlands Fotomuseum, home to much of the country's photographic heritage. I enjoyed an exploration around the world with Brazilian photographer Sebastia Salgado's exhibition Genesis. 
See www.nederlandsfotomuseum.nl for the different themes and showcases the Fotomuseum are planning.
When I go away, one of the things I tend to miss most about home is my cat, Helix. But Kunsthal Rotterdam helped to curb my 
homesickness for my beloved feline with their exhibition Cat Love. 
They hold a number of exhibitions in their massive building, but there 
was something really fun and 
special about finding out the history of our love for cats.
WHERE TO SHOP
From the genius brains at MVRDV, the Markthal is one of the most amazing places in the world to shop. The giant window is built like a tennis racket, stopping the elements from entering but allowing the wind to pass through without destroying the building or chilling the customers. Inside, a food and shopping hall is surrounded by the curving arch. The most amazing part is that there are flats and people living inside the arch and their living room windows face down into the shopping hall – shopaholics heaven.
Inspired by the boy scouts from around the world, tradition meets contemporary fashion with the owner and founder jewellery brand The Boyscouts. Zelda Beauchampet believes in quality but also in using fair trade materials when creating her ethical jewellery, bags and accessories.
If you want to take home something a bit different, then GROOS is the place to head. The concept store stocks only products from Rotterdam, so you know you are supporting the locals when you pick from their selection of fashion, design, art and lifestyle products.
HAVE A FEW DRINKS
Every Friday from 6pm to 9pm, the art venues along Witte de Withkwartier stay open later to allow evening visits. The street was full of activity and Kunstblock attracts people who often don't have time to visit public art spaces during the week.
Enjoy everything from fine art to music and photography or join a Kunstblock tour. WORM was holding an exhibition opening and was packed full of people of all ages. Organising concerts, movies, masterclasses and festivals, they also have a sound studio and shop. And they serve up a very good drink once you are done with being "avontgardistic", as director Jan Pier Brands likes to say.
IF YOU HAVE TIME
Pop to Amsterdam. With my flight home later in the afternoon, I decided to start the day early and hop on the Intercity train long before I needed to. Before I even had enough time to check Instagram, I was back in Schiphol Airport. Although it is busy and big, there are plenty of signposts and helpful staff, so it only took me a little 
bit of confusion before I found the left luggage storage downstairs. 
It was about seven euros to store my small cabin bag for a few 
hours, and then a return train ticket for under 10 euros. Coming home to the cold and expensive public transport in Scotland was hard to deal with after the cheap and amazing service in the Netherlands.
Sitting on the train, I had very little time to consider what I was actually going to do with my three hours in Amsterdam. A quick search online and 15 euros later, I had a ticket for one of the many canal tours on offer which are located right outside the train station. And I'm so glad I did it. I had a fun photo session sitting on a giant clog, a first for me, before a leisurely hour bobbing around the canals and taking in some of the stunning architecture and history. At first I was fascinated by the wonky buildings, but by 15 minutes into the trip, which came with an English language audio tour, I realised crooked buildings was a normal sight and stopped taking numerous pictures of house after house.
After my boat trip, I decided to use my own two feet and explore the streets, which was a fantastic idea. On every corner there is something amazing to look at and I felt that I had dropped straight out of a novel. Making a beeline for Anne Franks house, good old Google Maps led me astray. I accidently walked into a church congregation in the middle of Sunday morning worship and inhaled far too much of Amsterdam's finest scents while hurrying past packed cafes shrouded in smoke. And be careful what side streets you decide to use as a shortcut – with my nose in my phone map, it was too late before I noticed the scantily clad ladies of the night perched in multiple windows.
Sadly, Anne Frank's house is one of those things you really need to book ahead, so there was just enough time for a few selfies by the canal before heading back to the train station and a quick snack before my flight back to Glasgow. It was a quick three hours in Amsterdam, but I managed to mostly stay out of trouble.
TOP TRAVEL TIPS
Schiphol is massive – be prepared for a hike to your gate and leave plenty of time. Or like me, enjoy a massage chair while resting your poor feet.
2. Invest in a travel card – a one day tourist ticket in Rotterdam allows you to hop-on and off the metro, trams and waterbus and costs under 14 euros, See www.ret.nl
3. Walk as much as you can – although the interesting sights are spread out, Rotterdam is a fairly compact city. So pop on those flat shoes and start exploring.
4. Download the app – The Rotterdam Tourist App has everything from places to visit, tips for shops and where to eat. It even has a handy map for people like me with no sense of direction. See www.en.rotterdam.info/visitors-info/rotterdam-tourist-app/
5. Never say no to Dutch chocolate, especially in the shape of Lego or the famous Holland tulips.
6. Head to www.rotterdam.info to plan your trip.