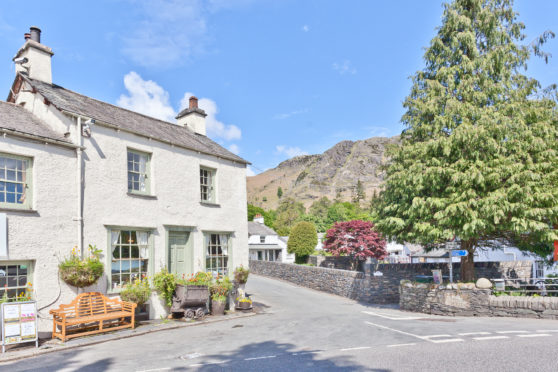 Voluntarily driving for almost seven hours across the country with a toddler and a dog sounds like madness.
The tantrums, dog hair and inevitable traffic jams are surely a recipe for disaster?
Yet we decided to make the 600-mile round trip for our first family holiday in the Lake District.
The Lakes has been a popular destination for decades, thanks to its stunning mountain ranges and breathtaking scenery.
The beauty of the landscape inspired William Wordsworth, Beatrix Potter and John Ruskin, to name but a few famous writers.
But what could it offer to a young family, with a toddler who is still learning the tricky process of walking?
We were about to find out, and arrived at our destination of Coniston village on an unseasonably warm afternoon.
The Old Post Cottage is set slightly back from a winding lane, and overlooks a jagged mountain range.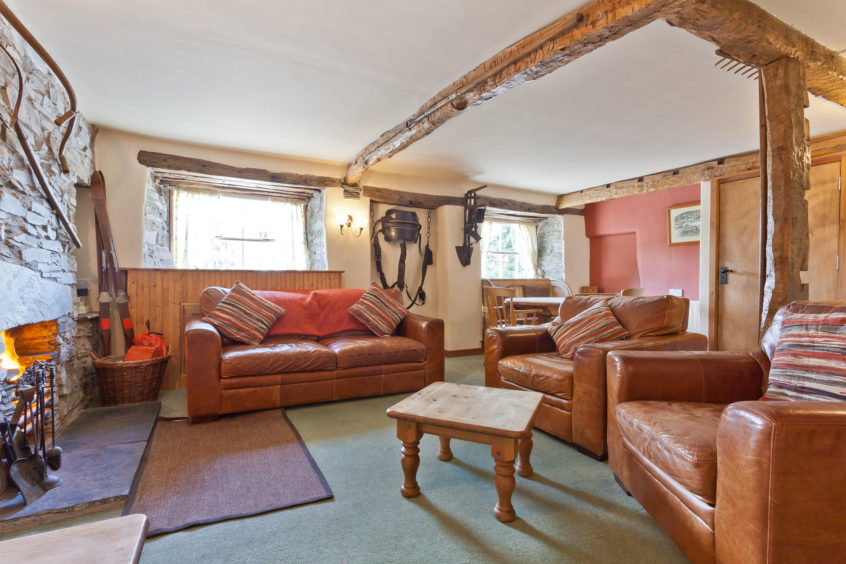 The view was simply gorgeous – suddenly the long journey seemed worthwhile.
The Old Post Cottage is every bit as charming as the name would suggest, with a lovely courtyard and climbing roses for good measure.
Our key was accessed via a coded safety deposit box, a nifty feature which saved waiting around to be let in.
The accommodation comprised of a fully equipped kitchen, large lounge and dining room, two bedrooms and two bathrooms.
It was simple but cosy, and ideal for our young son, who made it his mission to investigate every nook and cranny.
There was every kitchen appliance you could think of, plus a dishwasher to save on the washing up.
We were kitted out with a high chair and travel cot, which are both available to hire.
Once we had settled in, we headed out to explore the village itself.
It is overlooked by The Old Man of Coniston, an impressive mountain thus named because it resembles an elderly gentleman asleep.
It's not hard to see why Arthur Ransome based his children's book Swallows and Amazons on locations around Coniston Water.
There were dozens of beautiful spots, and our toddler was determined to make friends with the resident swans.
We had a choice between catching a boat or a steam yacht gondola, the latter of which is run by the The National Trust.
I have fond childhood memories of hopping aboard on family holidays, and it was lovely to recreate the moment with my own little boy.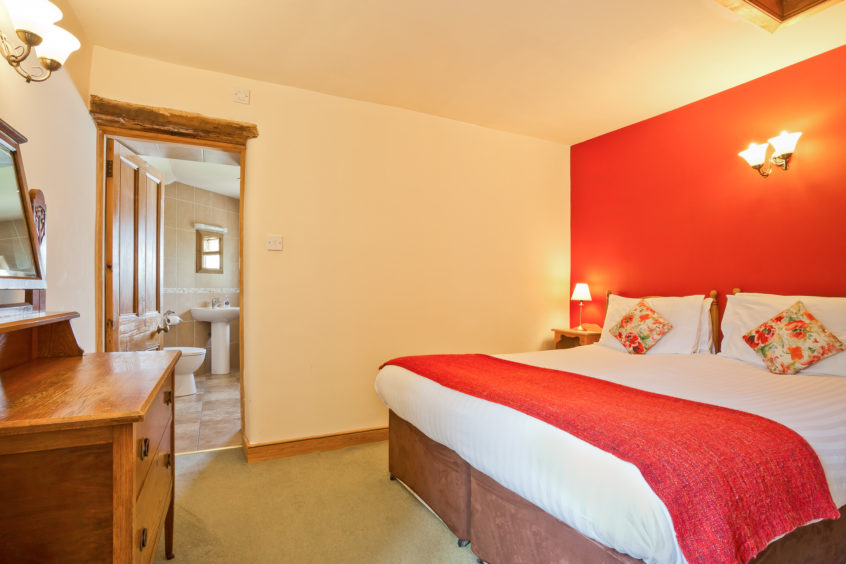 We called at Brantwood, the former home of John Ruskin.
While I wouldn't necessarily recommend visiting a historic house with a small child, it was an enjoyable and informative afternoon.
We also headed to Ambleside and enjoyed an ice cream overlooking the water.
But perhaps the most enjoyable activity of all was ambling round Coniston and discovering traditional cafes.
The majority of streets were buggy friendly, and we came across some excellent pubs for evening meals.
It was lovely to have the opportunity to dine out, and well-behaved dogs were welcomed in many eateries.
My partner sampled the local draught, which is named Bluebird Bitter – an award-winning beer on offer at The Black Bull Inn.
This 400-year-old coaching inn can be found at the foot of the Old Man of Coniston, and is well worth a visit.
We also stumbled across Fat Flour Bakery Pizzeria, run by amazing staff who are passionate about good food. Takeaway pizza is on offer in the evening, but you're best to put your order in early due to popularity.
The pizza is made fresh in front of you before it is cooked in a wood-fired oven.
Although we were unable to partake in activities such as hill walking due to our son's age, we were never stuck for something to do.
Even going for a drive proved to be rather lovely, with plenty of passing places for the ultimate viewing point.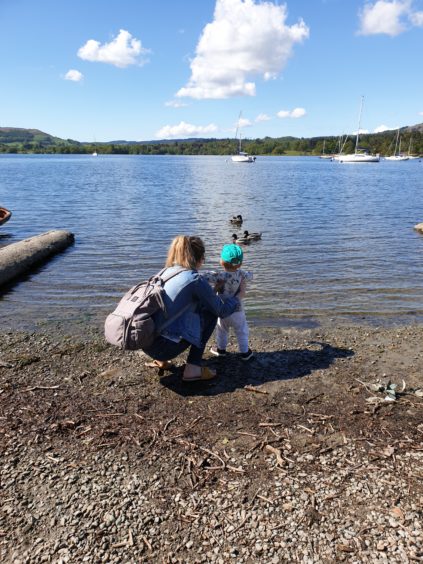 We started each day with no real plan and packed a picnic to enjoy along the way.
If you have young children, I can also highly recommend a visit to The World of Beatrix Potter.
This family attraction is a short drive away in Bowness-On-Windemere, and all 23 popular children's tales come to life in endearing scenes.
Coniston provided the perfect base from which to explore, and we were always eager to return to our snug cottage at the end of the day.
This could have had something to do with the hot tub, which is tucked away discreetly in the courtyard.
The most important thing in our eyes, though, was that our son thoroughly enjoyed himself.
We hope to return when he can manage a mountain climb or two!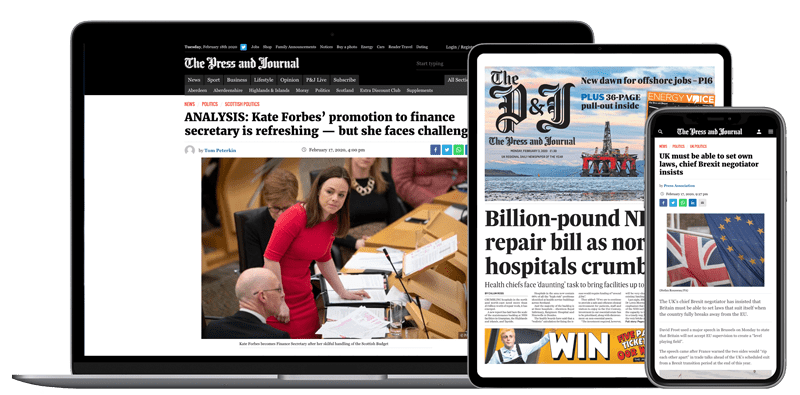 Help support quality local journalism … become a digital subscriber to The Press and Journal
For as little as £5.99 a month you can access all of our content, including Premium articles.
Subscribe