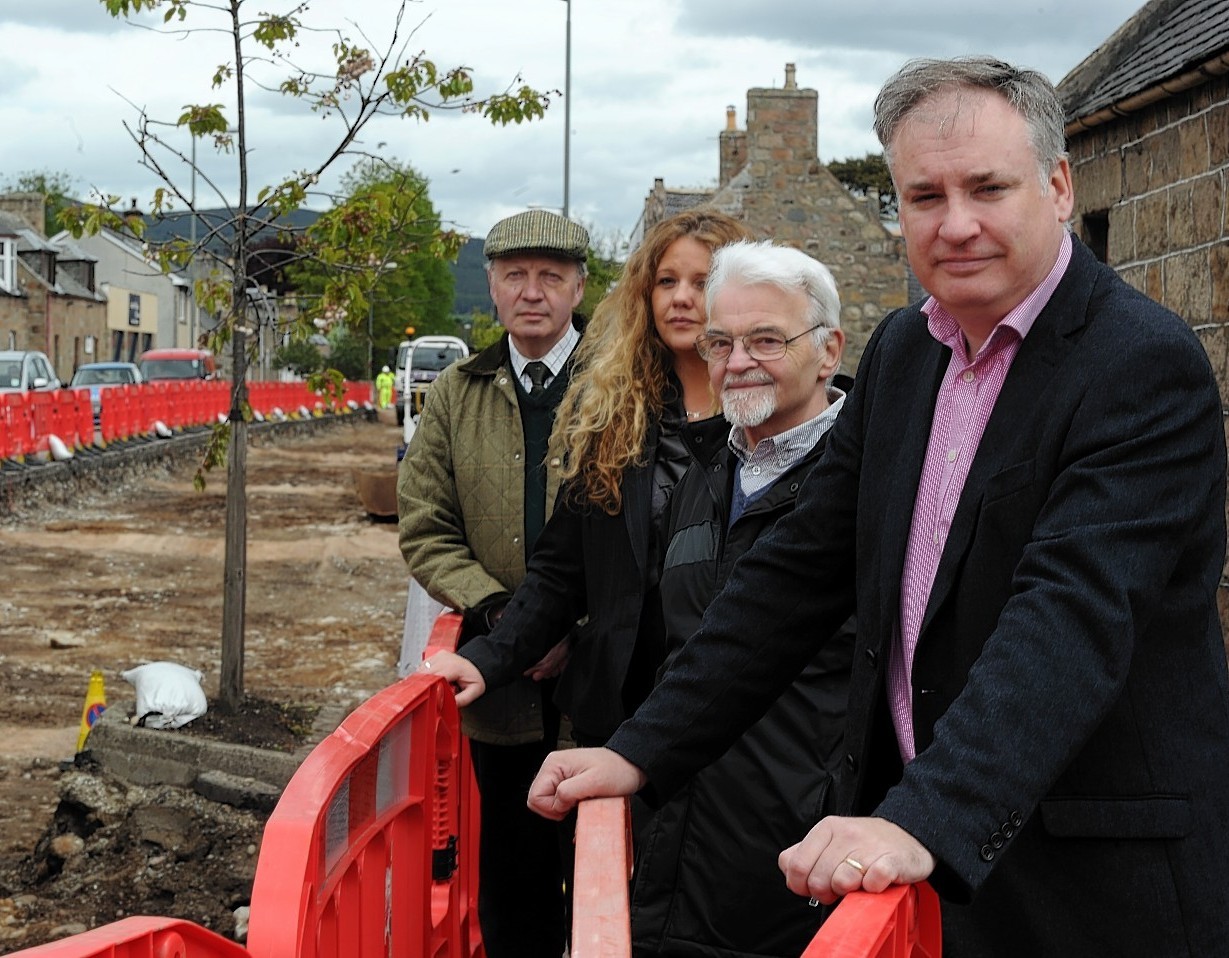 Moray MSP Richard Lochhead is demanding crunch talks with the chief executive of Scottish Water over its role in delaying a roadworks programme through a Speyside village.
A resurfacing scheme in Aberlour has been waylaid by the discovery of an unrecorded water main running the length of its High Street.
Replacing it has added months to a programme that had already impacted on traders' summer takings.
Richard Lochhead is backing business owners in the village as they battle Scottish Water for compensation.
Yesterday he asked the firm's boss, Douglas Millican, to meet him for face-to-face talks.
Mr Lochhead aims to grill Mr Millican over claims that the water authority provided Transport Scotland planners incorrect information about its infrastructure in Aberlour at the onset of the project.
He said: "Members of the Aberlour community have been in regular contact with me over the road improvements project.
"Whilst everyone agrees the work was necessary, the delays have been significant and it is concerning to hear just how badly small local businesses have been affected.
"From what I gather, the view of Transport Scotland is that the delays were a result of them discovering two water pipes under the road surface that they were not made aware of at the planning stage.
"It is vital that those affected have a clear explanation as to what led to these delays, and who is ultimately responsible for helping those who have seen their businesses suffer."
Last night, Scottish Water highlighted the efforts it had made to minimise disruption.
But a spokeswoman would not be drawn on whether Mr Millican intended to accept Mr Lochhead's invitation to a summit.
She said: "Scottish Water agreed not to carry out any of its planned mains replacement work over the Christmas trading period.
"Work began in the first week of January and is scheduled to be completed by the end of this month."
Bear Scotland began resurfacing the main thoroughfare through Aberlour in May, but the work was stifled by setbacks.
As the summer season wound down last year, the Aberlour Filling Station claimed takings had been down 80% since the roadworks plunged the thoroughfare into disarray.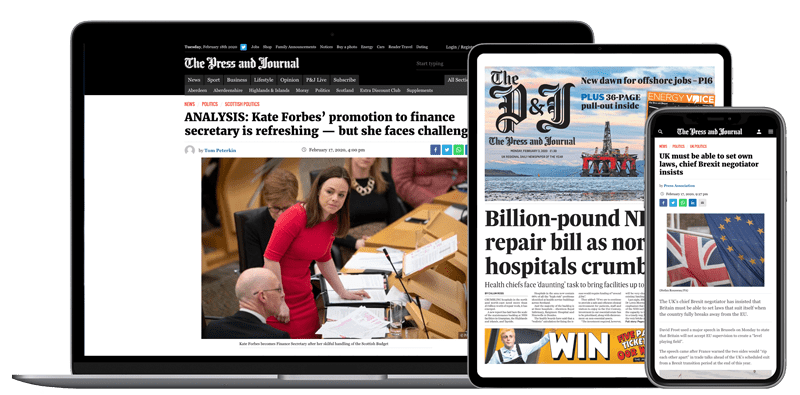 Help support quality local journalism … become a digital subscriber to The Press and Journal
For as little as £5.99 a month you can access all of our content, including Premium articles.
Subscribe