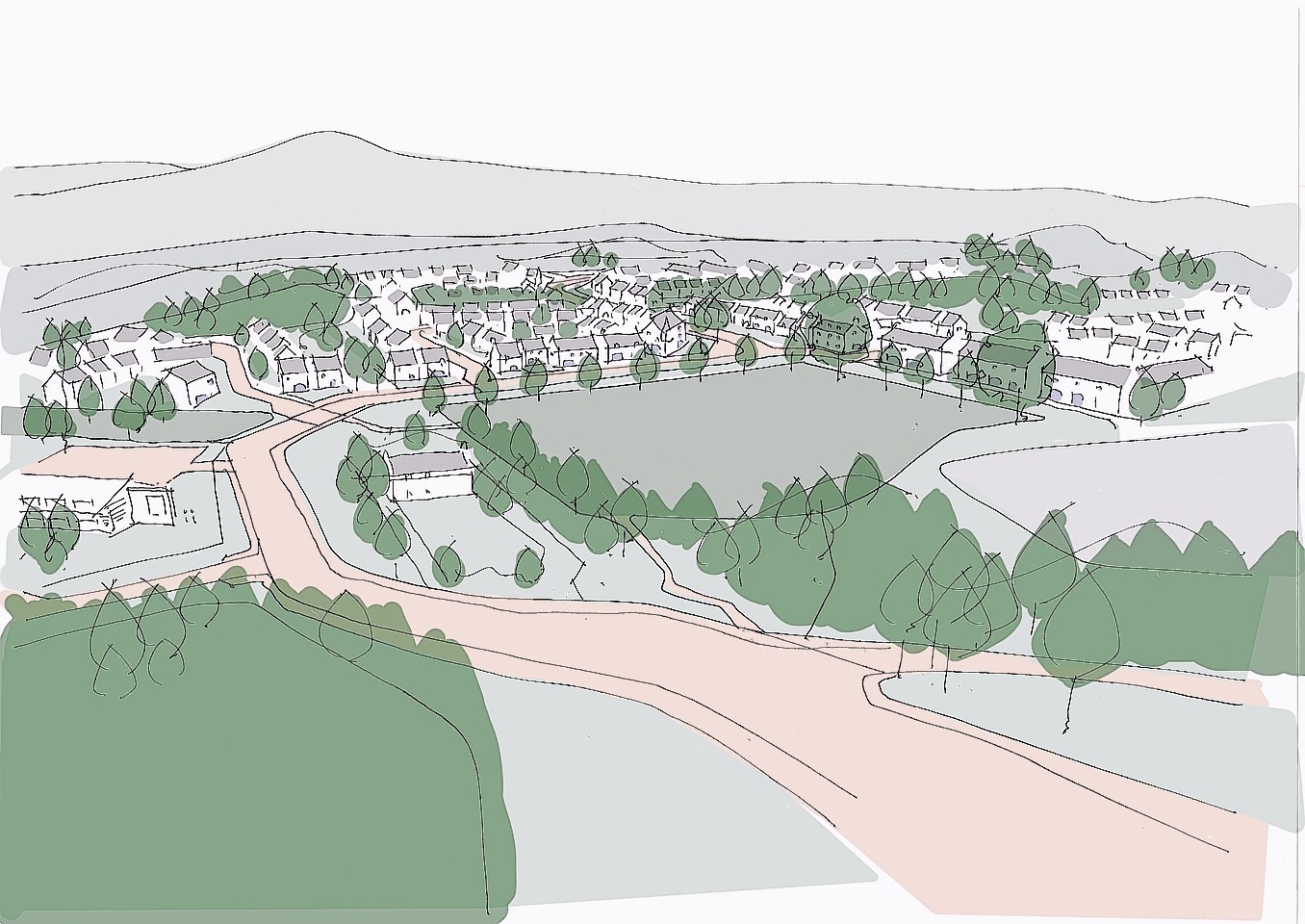 Councillors are being urged to reject controversial proposals for a 300-home development at the foot of a hill in Aberdeenshire.
More than 600 objections have been raised against the proposal to build 300 homes – 200 private rent, 75 affordable units and 25 assisted-living apartments – near Scolty Hill at Braehead, south of Banchory.
Campaign group Stop Scolty Redevelopment said it was the highest number of objections received for plans in Aberdeenshire, following a Freedom of Information request to the council.
They has been fighting the scheme since 2013.
Developers Sandlaw Farming have claimed the development would help with the local authority's demand for affordable housing.
But members of the Marr Area Committee will be asked to refuse the application for planning permission in principle at a meeting on Tuesday.
An earlier draft submission of 400 homes was rejected by councillors last year.
The plans also include a new stop-off point for the Deeside Way, land for employment uses, and land for a community centre or a new school.
The reasons cited for refusal include the assertion that the proposal would have "a detrimental impact on the existing landscape, character and setting of Banchory."
A spokesman for Stop Scolty Redevelopment said the community "could not be more united in objection".
Mike Adams added: "These record figures help to show how strongly this small community feels about the plans and the major negative impact they would have on Banchory.
"Major development must be accounted for in the long term plans for Aberdeenshire.
"This helps to ensure that the most suitable sites are developed and that new communities are built near to employment hubs, transport links and in areas with the infrastructure in place to support them. This is not the case for Braehead.
The plans will be tabled before full council on April 28.
Mr Adams said: "When the council vote next month, we hope they will again reject planning permission at Braehead.
"This would send a strong message to Sandlaw Farming that, while new homes must be built in Aberdeenshire, they must be built on suitable sites in areas that can support the impacts."