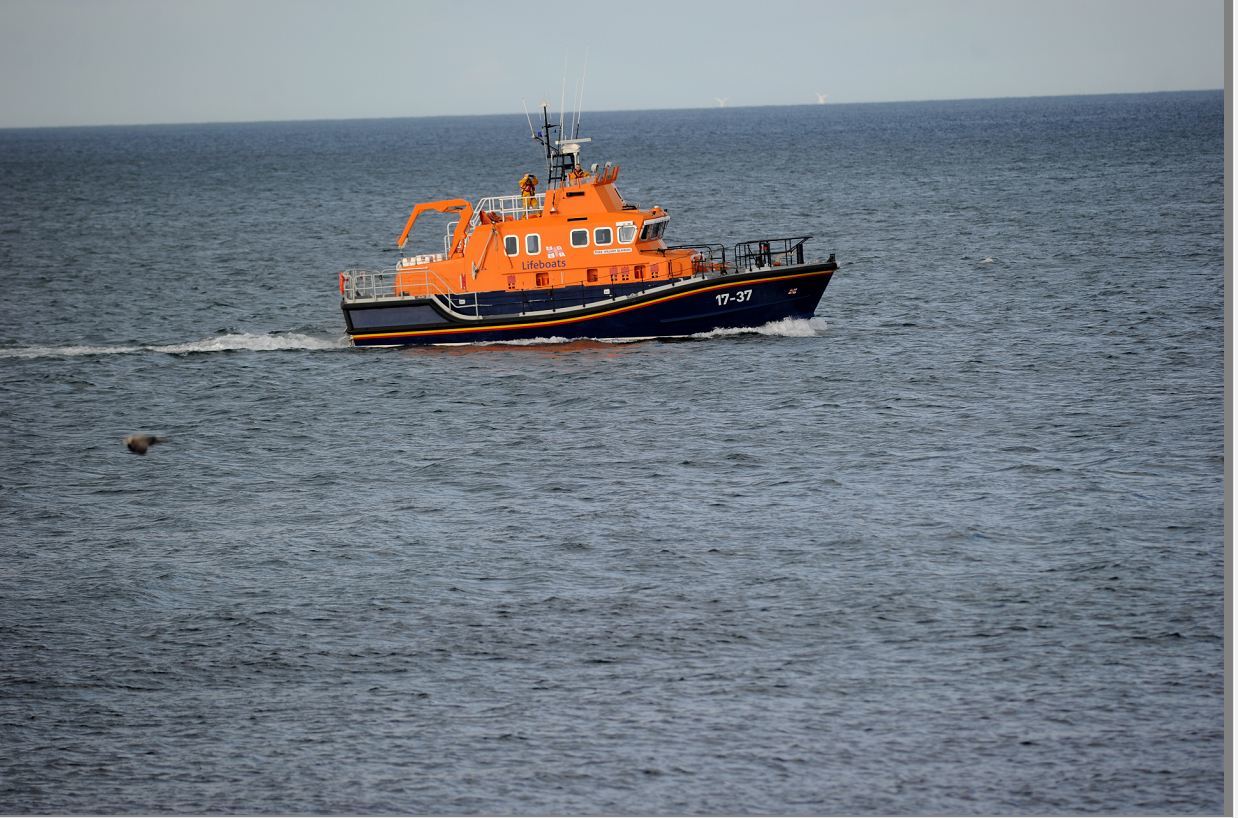 A Norwegian vessel is stranded in the Moray Firth.
The yacht, called the Blacksheep, is stuck 20 miles from Buckie in the Moray Firth after its engine cut out.
One man is aboard the boat, however he is not in any danger.
The weather conditions have prevented him from being able to enter Buckie Harbour under tow.
The town's lifeboat, along with the Macduff one, will go out to assist him and bring him into port at 7.30pm.
An Aberdeen Coastguard spokesman said: "A yacht lost its engine power. The lifeboat is getting it into Buckie Harbour later on this evening.
"At the moment it is under sail and not in any difficulty. There is one person on board. He is quite happy. It is a sailing yacht that came over from Norway."