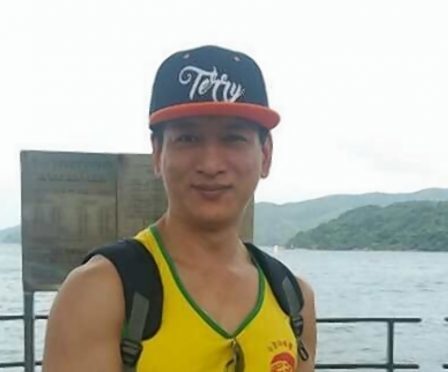 Chilling CCTV images of Terry Ho and his friends being racially abused and brutally beaten as they enjoyed a night out sparked public outrage and a wave of support.
It was especially shocking for a city that prided itself on long-established good relations with its Chinese community.
The popular former chef – also known as Kam Han Ho – came to Aberdeen in 2003 after breaking up with his girlfriend.
On October 27 of that year he was out with friends, city Chinese restaurant workers Colin Fong and Alex Chan when they were attacked in Summer Street.
Mr Chan was uninjured, and Mr Fong was not badly hurt but their friend was left in a critical condition and spent 15 days in a coma in Aberdeen Royal Infirmary.
It was six weeks before Mr Ho could be moved to a rehabilitation unit.
He suffered irreparable brain damage, which affects his mobility, and he now has the mental age of a 12-year-old.
Former Aberdeen player Calum McHattie was sentenced to three years behind bars for assaulting Colin Fong, while Alan Clark got six years for his attack on Mr Ho.
Both young footballers were 19 at the time, and on a drunken night out when they laid into the pair.
As the horrific details emerged, more than 1,200 people signed a petition which persuaded the authorities to waive Mr Ho's hospital bill, which totalled tens of thousands of pounds as he was a visitor to the country.
Readers also donated £16,000 which contributed towards getting him home to Hong Kong and helping rebuild his shattered life.
Mr Ho was also awarded damages of about £80,000.