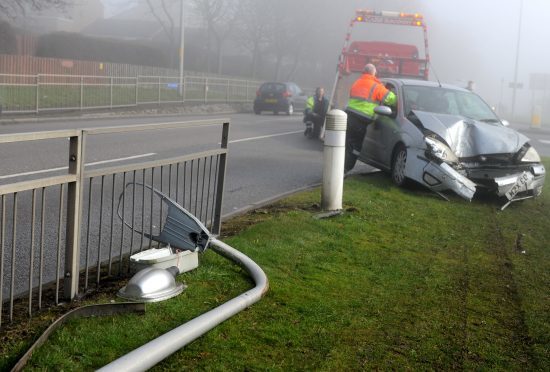 A car has left the road and smashed into a lampost following an accident at a busy commuter road in Aberdeen today.
The incident took place on the Parkway, close to the junction with Balgownie road, at around 9.30am.
Two vehicles were involved in the crash.
A police spokeswoman confirmed that nobody was injured in the accident.