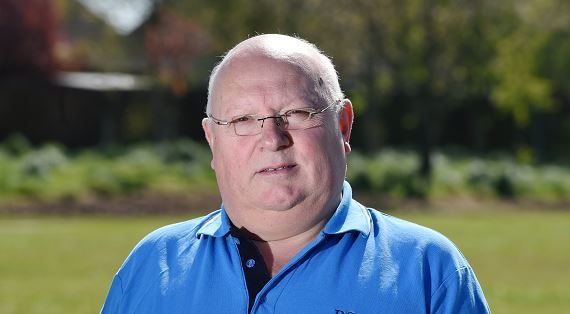 A factory worker has been awarded more than £40,000 in damages after being sacked for a "21 second" oversight.
Brian Christie started working at meat processing factory McIntosh Donald 42 years ago, but was dismissed last year for apparently failing to report a colleague's inappropriate behaviour.
But Mr Christie insisted he had not seen what happened – and believes he was offered up to visiting auditors "like a lamb to the slaughter" to appease them.
He took his case to an employment tribunal, claiming he had been unfairly dismissed, and won.
A judge has now awarded him £43,000, and said in his ruling that Mr Christie was "guilty of, at most, an oversight."
Last night, Mr Christie, of Portlethen, said whether he had "won or not" he had been treated "horrendously" and that the job had been his "whole life".
The father-of-three, who started at the firm when he was just 17, added: "I cannot believe they sacked me for what was effectively 21 seconds of me not-looking at someone – after 42 years with an unblemished record."
The tribunal heard Mr Christie was working as a lairage supervisor at the Portlethen factory while an audit was being carried out on behalf of Tesco on August 3 last year.
The auditors spotted another employee lifting a sheep by its hind legs, in a way they considered breached animal welfare standards.
At the time, Mr Christie was checking areas ahead of the auditors' arrival, so was not present.
But later in the day, a manager looked through earlier CCTV of the lairage area and found footage that showed Mr Christie seemingly watching the same employee carry out the same manoeuvre.
It was then decided that this earlier footage would be shown to the auditor, as McIntosh Donald felt if Mr Christie had stepped in on the first occasion, the later breach of animal welfare would not have occurred.
The firm claimed Mr Christie had been guilty of "gross misconduct" by not stepping in to stop his colleague manhandling the sheep – and was "marched out of the building" that same day after being suspended.
His colleague was dismissed.
Last night, Mr Christie said: "I was sacrificed, no doubt about it. Nobody that knows me can believe this has happened. I did not see anything – if I had, I would not have let it continue.
"I will never forget the feeling of being marched out of the factory – they just handed me a letter and said 'read this and now leave'.
"It has ruined my life – I can't sleep and I have now been signed off with depression."
His solicitor Frank Lefevre, of Quantum Claims, last night welcomed the tribunal's decision.
He said: "While it may be easy to sympathise with McIntosh Donald in a state of fear at the prospect of problems with a major client like Tesco, it is inexcusable for them as an excuse for this to surrender the career of a loyal employee who has given them 42 years of top performance."
A spokesman for McIntosh Donald said: "We stand by our decision to dismiss Mr Christie who was in breach of our stringent animal welfare policy. We will not allow any behaviour that transgresses these high welfare standards."