Armed police have been deployed to Aberdeen Railway Station this morning as security is ramped up nationwide in response to Monday's terror attack.
Police Scotland chief constable Phil Gormley said people will see armed police on patrol at transport hubs and crowded places after a suicide bomb was detonated at Manchester Arena.
It comes just hours after Prime Minister Theresa May raised the terror threat to critical, meaning an attack could be imminent.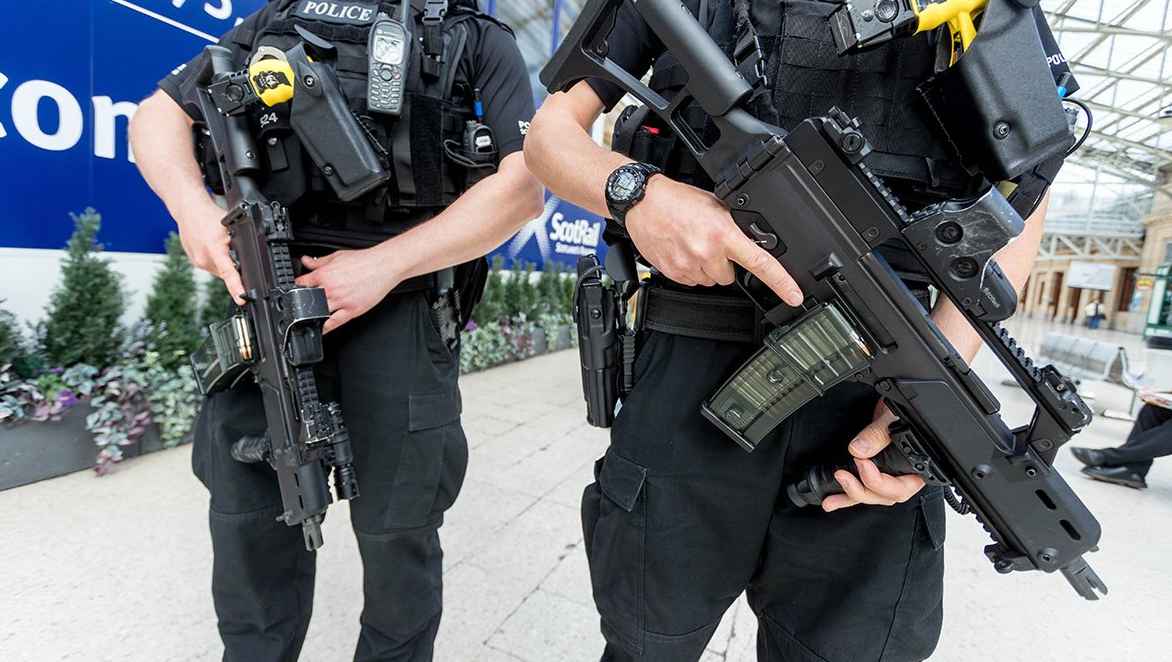 Chief Constable Gormley said: "My thoughts and those of everyone at Police Scotland continue to be with those who have lost loved ones or who were injured in the attack in Manchester.
"With the threat level now at Critical, we have now established a multi-agency co-ordination centre to lead and co-ordinate the response across the country along with key partners.
"Police Scotland will be increasing our operations to protect the people of Scotland, our businesses and public places.
"This may include a range of options aimed at increasing security at these sites, reassuring residents, businesses, workers and visitors so they can go about their daily lives as normally as possible.
"Yesterday morning, we increased the number of armed police on patrol at key locations and the public should expect to see armed officers on foot patrol.
"We are reviewing all significant events along with event organisers taking place within the next 14 days and will increase the security footprint around those events where it is deemed appropriate.
Police to step up Cup final security measures in wake of Manchester terror attack
"We have well-rehearsed plans to respond to major incidents and we will be continuing to work with our partners to address the current heightened threat.
"However, there is no intelligence to suggest there is any specific threat to Scotland but I would ask the public to remain alert and report anything suspicious."
First Minister Nicola Sturgeon warned the public to expect an increased police and security presence in key locations after several Scots were caught up in the Manchester blast.
She said:  "I am sure the public will draw reassurance from the substantial uplift of visible policing that they will see on the streets.
"I would stress, however, as others have already done, that such measures are precautionary. The public, of course, should also remain vigilant, but go about their everyday business as normal.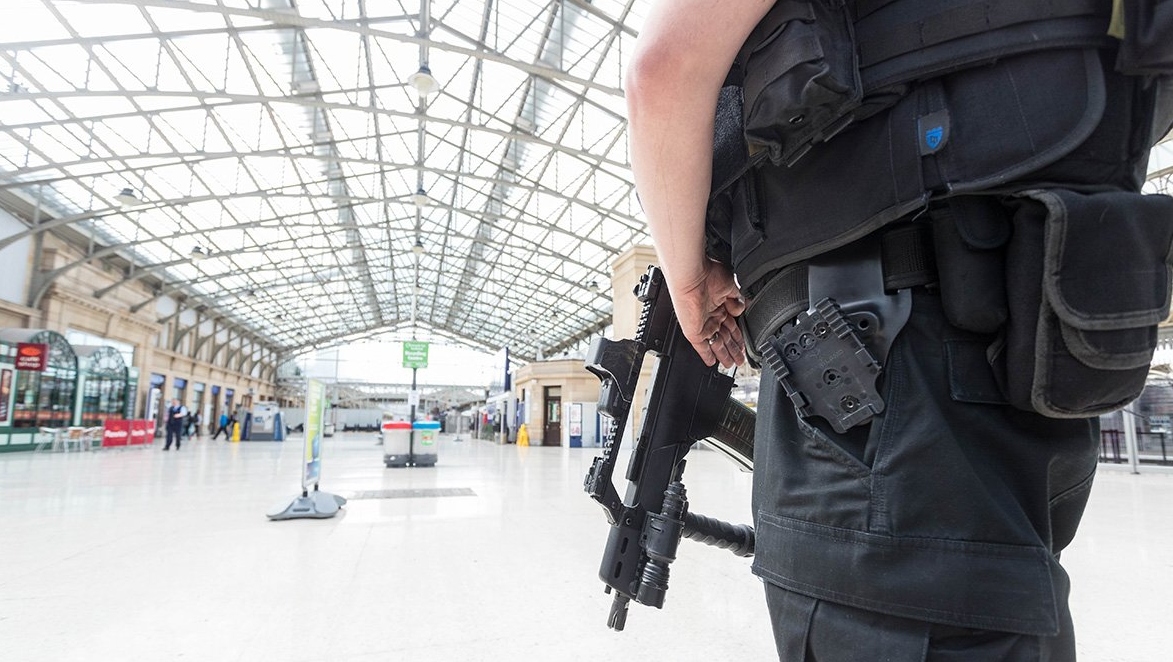 "Last night's attack was particularly cruel in its targeting of children and young people enjoying a music concert. An event that for many will have been the highlight of their year.
"There will be many young people across Scotland and the UK who this morning will have seen on social media and on the news images that we would all hope we would never see, and many of these young people may feel particularly vulnerable."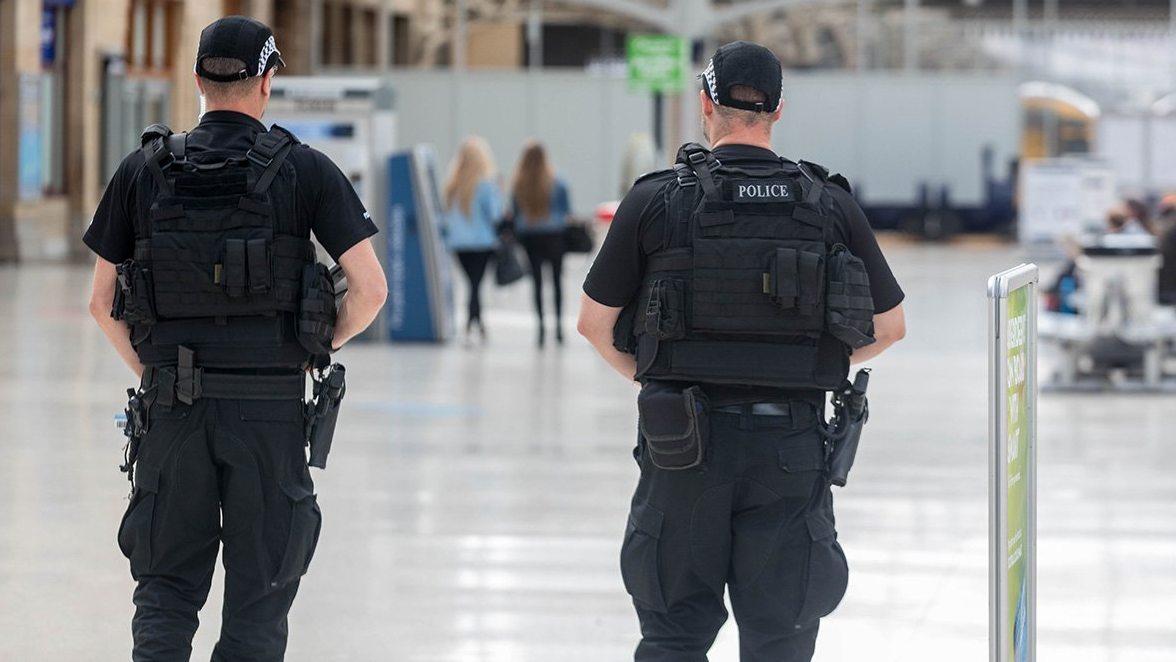 Armed officers have also been seen at other railway stations across Scotland including Inverness, Glasgow and Edinburgh.
David Lister, ScotRail Alliance Safety Director said: "Following the terrorist attack in Manchester, the UK's security threat level has been raised to critical.
"As a result of this, you will see more Police than normal patrolling our stations. At some of our stations, some of these officers will be armed. The Police are here to keep us all safe and to allow us to go about our daily business.
"You may also see more of our staff out and about in our stations. Again, they are there to help. If you have any questions, please do ask us.
Everyone at the ScotRail Alliance's thoughts are with the friends and families of those people who were caught up in this terrible incident.
"Passengers can report anything suspicious or unusual to the police by calling 101, or in emergency 999.
"Alternatively, you can confidentially call Crimestoppers on 0800 555 111 or the Anti-Terrorism Hotline on 0800 789 321."
Meanwhile, soldiers have also been deployed to guard key sites including Buckingham Palace, Downing Street, the Palace of Westminster and embassies throughout London.