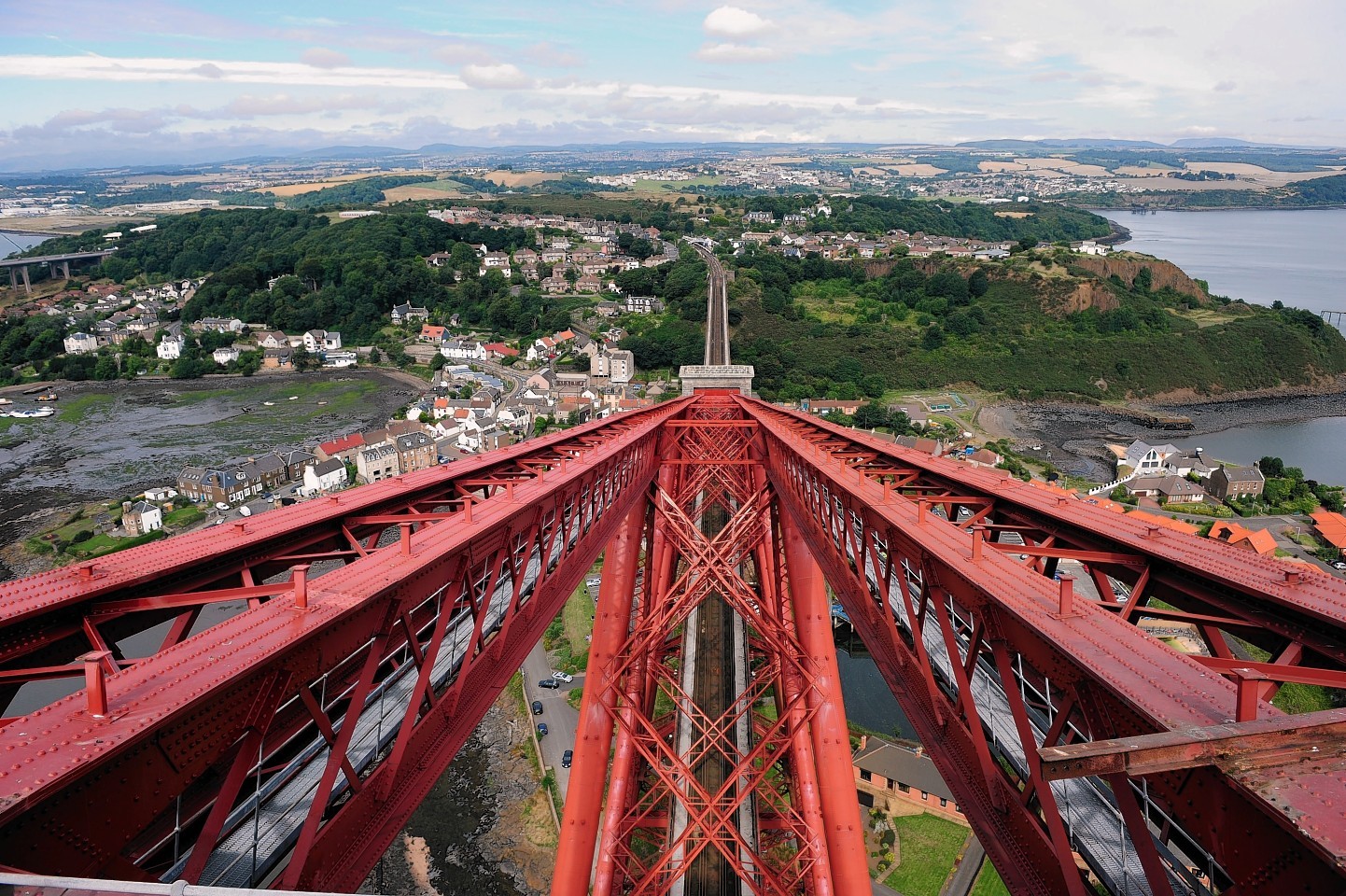 Age is just a number, not a barrier, to the remarkable fundraising exploits of many people in the north east.
And two Aberdeen women took a leap of faith last weekend when they abseiled – in classic SAS style – from the iconic Forth Rail Bridge to raise money and support Chest Heart & Stroke Scotland.
Marjorie Donaldson, who recently turned 75, has now ticked the No 1 item off her bucket list.
And she responded, a short time after leaping into the challenge with a patent joie de vivre: "I truly enjoyed every minute, even though climbing out over the railings was a bit scary!
"Raising over £800 for Chest Heart and Stroke was the icing on the cake. Myself and my husband have both experienced stroke illness in the family and I wanted to give something back.
"So, from the moment I arrived at registration to the landing on the beach after the SAS-style drop was just wonderful thanks to all the staff and volunteers at the event.
"I really enjoyed the whole experience and they even sang happy birthday to me over the loudspeaker system, which was fantastic!"
Catherine Bamlett's incentive for taking part in the 165ft-drop abseil was her deep-rooted passion for supporting people in Aberdeen living with Pulmonary Fibrosis.
As an interstitial lung disease specialist nurse, she has been pivotal in developing and supporting the Grampian Pulmonary Fibrosis Support Group which meets in Bridge of Don and is affiliated to CHSS.
This organisation does invaluable work and, in common with a range of other services across the region, is helping make substantial advances in medical research.
And the redoubtable Ms Bamlett added: "It was a fantastic experience and I was delighted to be able take part in such a special event and to raise funds in excess of £1000 for the local group."
CHSS Event Manager Rachel Morrison, said: "We are delighted to report that all the participants and their supporters raised more than £99,700 for Chest Heart & Stroke Scotland at this year's Ultimate abseil.
"It is with thanks to people like Marjorie and Catherine who help make this event such a memorable day.
"The amount raised is an absolutely phenomenal sum and will help improve the quality of life for people in Scotland after a stroke or a diagnosis of a chest or heart condition ensuring they get the support and services they badly need."
The bridge from which the participants launched themselves into space is one of the most famous examples of Scottish energy, commitment and engineering.
And, more than 120 years after its construction, it is showing it still has the ability to inspire people to achieve remarkable things.