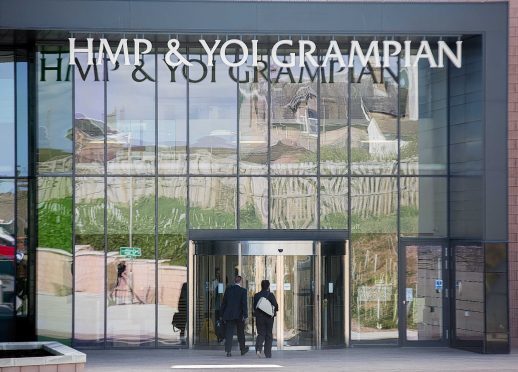 Prisoners at a north-east superjail will tuck into a three course meal with trimmings to celebrate Christmas behind bars.
This year bumper meals will be served to anyone locked up over the festive period – with the offer of both Halal and Kosher alternatives.
The lunches include desserts and even evening snack packs.
On Christmas, inmates will be given the option of soup, fruit and two sausage rolls or two vegetarian burgers and yoghurt for breakfast.
Dinner will be chicken Balmoral or a mushroom and stilton wellington, while dessert is set as chocolate orange gateau or fruits with cream.
Jewish inmates will be offered lamb instead of chicken, while Muslim prisoners will be given the option of chicken breast.
Food options over New Year include cheeseburgers for breakfast, steak pie and lemon cheesecake.
Each meal over the holiday period will include a selection of boiled and roast potatoes and assorted vegetables.
The menu information was released by the Scottish Prison Service through a Freedom of Information request.
Killer Imran Shahid is one of the prisoners expected to be served special meals over the festive period.
He recently tried to sue the prison's governor claiming he had a right to an Xbox 360 games console and an erectile dysfunction aid.
Shahid, who murdered a Glasgow teenager and was sentenced to life imprisonment in 2004, took the Peterhead facility to court in November in an attempt to have the items returned to him.
The brutal killer claimed he needed the device to treat his medical condition and that he had spent over £1,000 on the games machine before it was taken away by prison staff because it breached rules.
During the hearing at Peterhead Sheriff Court, he told Sheriff Kevin Drummond that since taking legal action against the jail he had "been put through a lot of grievances".
He said: "I've had further property taken off me, and been falsely accused of assault.
"All because I had the audacity to take the SPS to court."
He added that his life was "at risk" without the pump.
Sheriff Drummond dismissed his claim for the sex aid, but said he was due some form of compensation for the console.
Another hearing will take place in the new year to determine how much he is owed.