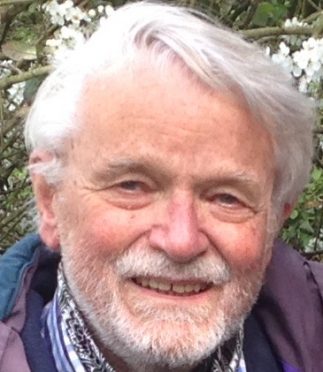 A man who helped transform health and safety in the oil industry after the Piper Alpha tragedy has died at the age of 79.
David Foster worked as station manager for the coastguard service and held the oil and gas liaison officer post for the UK and the North Sea.
Mr Foster was called out to help coordinate the rescues of the stricken oil workers on the day the disaster struck in 1988.
In the aftermath of the tragedy, Mr Foster worked hard to change the system in place after realising there was little contact between the coastguard service and oil companies. He began liasing with the UK Offshore Operators Association to make contacts in the industry in an attempt to break down barriers.
He developed the triangle of operations now in place between offshore units, onshore company response centres and the coastguard service. And after giving evidence at the Cullen Inquiry, he gave presentations to the Health and Safety Exectutive (HSE) and ran 70 training exercises as well as going on field visits to offshore installations.
Born in Oxford in 1938, Mr Foster started his education at Magdalen College School and went on to study marine electronics at Southampton University.
It was there he met the love of his life Dee Foster who was studying nursing at the technical college.
Describing how they got together, she said: "He came down one day a week to give lectures.
"We met in the refectory and he was encouraged by his friends to ask me out.
"Our first date was on December 14, 1957. We had dinner and went to the cinema and saw The One That Got Away.
"He must have made a good first impression."
Mr Foster travelled a lot while working in his first job with the Merchant Navy.
After 10 years service he took up employment with the coastguard, working spells in Oxfordshire, Sussex, Cornwall and Shetland.
By 1983 the couple had moved to Aberdeen where they finally settled with their two children, Nick and Claire.
His wife said he was deeply affected by the Piper Alpha tragedy, which killed 167 workers on the platform off the coast of Aberdeen.
She said: "He was traumatised, it affected them all in different ways."
Mr Foster was so highly regarded in his role that he seemed for a time unable to fully retire from work, He travelled to Abu Dhabi to give safety training to senior oil workers then was tasked with helping to set up a coastguard service in the Faroe Islands.
In more recent years he was employed to teach oil and gas workers about the importance of safety at local firm Response Consultants.
Former director Mike Forbes said: "He was absolutely superb, an absolute gentleman.
"He did role playing in a lot of our health and safety exercises.
"After the Lord Cullen report into Piper Alpha, David Foster helped put a lot of the recommendations into place.
"A lot of the training exercises in both the oil and gas industry and the police and coastguard service did not happen before this."
Mr Foster died on November 27 after being diagnosed with the bowel cancer earlier this year.
He is survived by his wife, two children and three grandsons James, Connor and Lewis.