Hundreds braved the icy waters of the North Sea to raise cash for charity yesterday.
And despite the freezing temperatures about 120 people took the chance to blow the cobwebs away from the night before at Stonehaven's annual New Year Nippy Dip.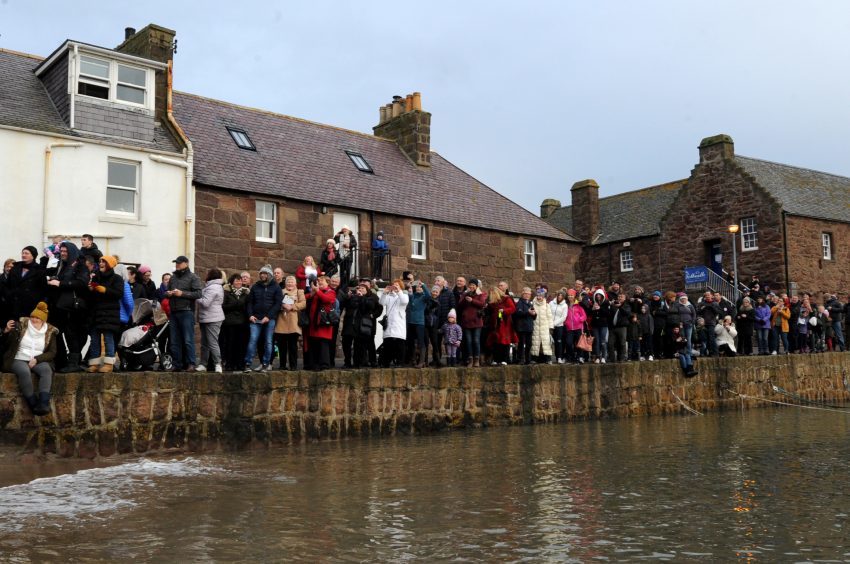 There were about 400 people watching their friends and loved ones take the plunge.
This year all profits from the event went to the town's RNLI crew and the Friends of the Special Nursery, which supports the Aberdeen Maternity Hospital's neo-natal unit.
And the lifeboat crew was on hand to ensure none of the shivering swimmers strayed too far into the deep.
After leaping into the water the participants were given a nip of whisky from the Stonehaven Lions to help them warm up.
And the town's Co-op handed out vouchers for the best selection from the weird and wonderful array of fancy dress costumes.
The event was previously organised by Clic Sargent but last year Stonehaven and District Community Council took over the reigns.
Phil Mills-Bishop, chairman, said the turn-out showed community spirit was alive and well in the town.
He said: "We had a target of 100 people taking part which we broke and there were a lot more people watching this year too.
"If ever there was an example of a community event it's this, it's something people can come along to and there's no stakes attached.
"It's just a very communal experience," he added.
Yesterday's event raised £1,300 for the RNLI and more than £860 for the neo-natal charity.