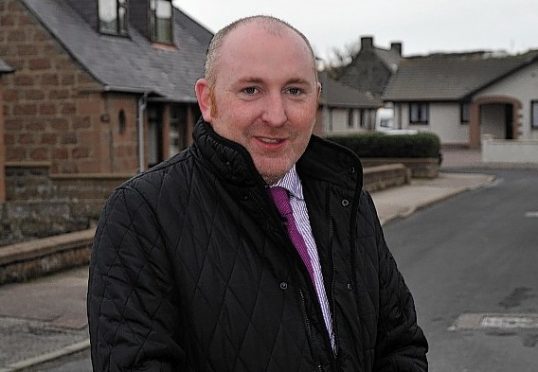 A north-east councillor has stepped up his calls for safety improvements along a "notorious" stretch of road.
Troup councillor Hamish Partridge wants upgrade work to be carried out on the B9031 Sandhaven to Rosehearty road.
He is demanding investigation work is carried out to find a way to make it safer for motorists.
The news comes after a vehicle left the route at an area known locally as "the point".
A Volkswagen Golf was involved in the latest incident, although police were unable to confirm the details of what had happened.
A leading council official confirmed they have already installed some safety measures and are looking at the possibility of adding more.
Mr Partridge said: "There have been fatalities there and it has always been a notorious corner for accidents.
"There has been some work done after my last push to get something done.
"When people come round the corner, if there is nothing coming you can get round about it, but if something else is coming or you don't know about it, you can go into that sunken bit and it throws the car.
"We are seeing more and more accidents on this corner.
"I think it is time we did a thorough investigation there to see what can be done.
"The road surface needs to be improved and the corner needs to be straightened out in some way."
Derek Murray, Aberdeenshire Council's roads manager for the Banff and Buchan area, has responded to the concerns.
He said: "Following a previous review of this section of road and accident data in the autumn of 2017, we erected 'bend warning' and 'reduce speed now' signs in December 2017.
"We also intend installing verge marker post in the coming weeks to help delineate the bend.
"Further consideration is being given to applying SLOW road markings and or edge of carriageway markings next spring or summer when conditions suitable for application return.
"I can confirm that there are no current plans in the capital programme to carry out any major improvement works at this bend."
The B9031 Sandhaven to Rosehearty road has been an accident black spot in recent years with a series of crashes.
Last October, a woman had to be cut out of her car and airlifted to hospital after suffering serious injuries following a two vehicle collision.
In 2016, two people were forced to flee their vehicle after it burst into flames in the road.