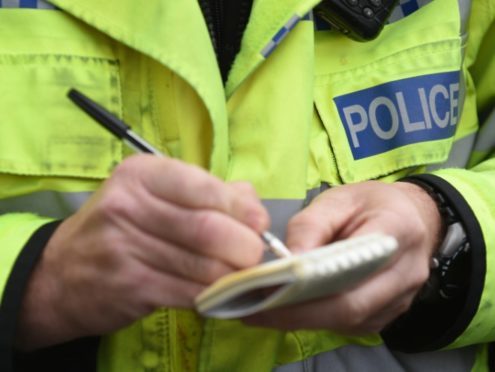 Just hours after Connor Ward was sentenced to life in prison, police warned that the internet can play a "significant" part in radicalising members of the public.
In a video message, Detective Chief Superintendent Gerry McLean, of the force's counter terrorism unit, said it was crucial that the public remain vigilant to protect their communities.
Det Ch Supt McLean accepted such threats were "rare" in the north-east, but said everyone had a part to play in ensuring they do not become more common.
He said: "It has been shown time and again that it is communities that defeat terrorism and it is important that everyone plays their part in tackling terrorism – individual actions could save lives.
"The internet now plays a significant and important part in all of our everyday lives but also provides opportunities to influence and encourage radicalisation of individuals by terrorist organisations.
"With help from all our communities and partners, we can better protect our people and prevent such activities and I would urge the public to report suspicious or concerning activity.
"You are not wasting anyone's time and no call or click will be ignored."
Ward's sentencing yesterday comes during a government campaign to tackle terrorism through the Action Counters Terrorism (Act) Scheme.
It urges people to report suspicious activity through www.gov.uk/ACT website or the anti-terror hotline 0800 789321, or 999 in an emergency.
Det Ch Supt Mclean added: "Terrorist-related activity will not be tolerated in any form and if you are intent on trying to harm our communities let me be very clear that we will do everything in our power to stop you.
"This conviction demonstrates that Police Scotland is committed to supporting and reassuring our communities and would continue to ask the public to work with us by letting us know any concerns or suspicions they have.
"No piece of information is ever considered too small or insignificant."