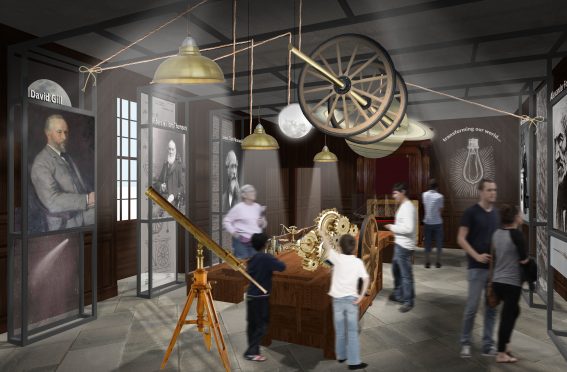 Calls have been made for more clarity on a multi-million-pound project to renovate a centuries old Aberdeen home as a tourist attraction.
Council chiefs have ambitious plans to reopen Provost Skene's House, originally built in 1545 and now located in the heart of the Marischal Square complex, as a "Hall of Heroes" celebrating the city's finest sons and daughters.
The plans were originally costed at £1.5 million and the museum was due to open alongside the retail and office complex last year.
But last November, it emerged that a new business case was being prepared for the attraction leading to likely delays.
However, in February it was announced that the attraction was now scheduled to open in the winter of 2019-20
Later that month, a range of conservation work was agreed for the 16th-century property on Guestrow.
This includes re-slating the roof, repairing rotten timbers and giving both the interior and exterior a new coat of paint.
Work to remove algae from its stones and replace cracked window panes will also be carried out.
Last night opposition SNP city growth spokesman Alex Nicoll said: "Councillors were given clear assurances in February that this work would be completed by 2019.
"But we appear to have project creep, once again, and now we are being told that work will last into 2020.
"You would think that after the Art Gallery, Lochside Academy and the Third Don Crossing, to name just a few, that the administration would pay slightly more attention to delivering something, anything, on time."
But administration leaders said the nationalists were "talking the city down".
A council spokesman confirmed that preparations were under way to "conserve and improve the fabric of the building" in advance of its conversion and that new display materials were being sourced.
Council co-leader Jenny Laing said: "The administration is committed to the biggest regeneration programme Aberdeen has seen since the Second World War.
"It is disappointing once again that the SNP are talking our city down rather than acknowledging the massive amount of public spending the council is investing in Aberdeen.
"This administration will take no lectures on budgetary control from councillor Nicoll, given the one and only time the SNP were ever in office here, Audit Scotland deemed them incapable of running our city."