Objectors battling Aberdeen FC's £50 million Kingsford stadium plan have secured a legal hearing for their case.
The No Kingsford Stadium (NKS) campaign was set up to fight the Dons' scheme to create a replacement for Pittodrie, and a training academy, on land between Westhill and Kingswells.
The club secured planning permission from the city council earlier this year, but NKS has argued that the decision was based on flawed information.
Objectors have now secured arrangements for a judicial review of the decision this on November 8 and December 19.
The group fears that the development will create an increase in traffic and anti-social behaviour, among other issues.
NKS director, Diane Reid, said: "We believe Aberdeen City Council has failed in its duty to properly determine this application.
"We are confident that the court process will bring independent and impartial scrutiny to the decision and that we have a real prospect of success.
"Today, we have demonstrated that communities can challenge inappropriate development and we look forward to the forthcoming proceedings."
However, several other groups have hailed the Dons' plan as a sign of confidence in the city.
Raymond Edgar, project director for Kingsford, described the legal fight as "damaging to the region".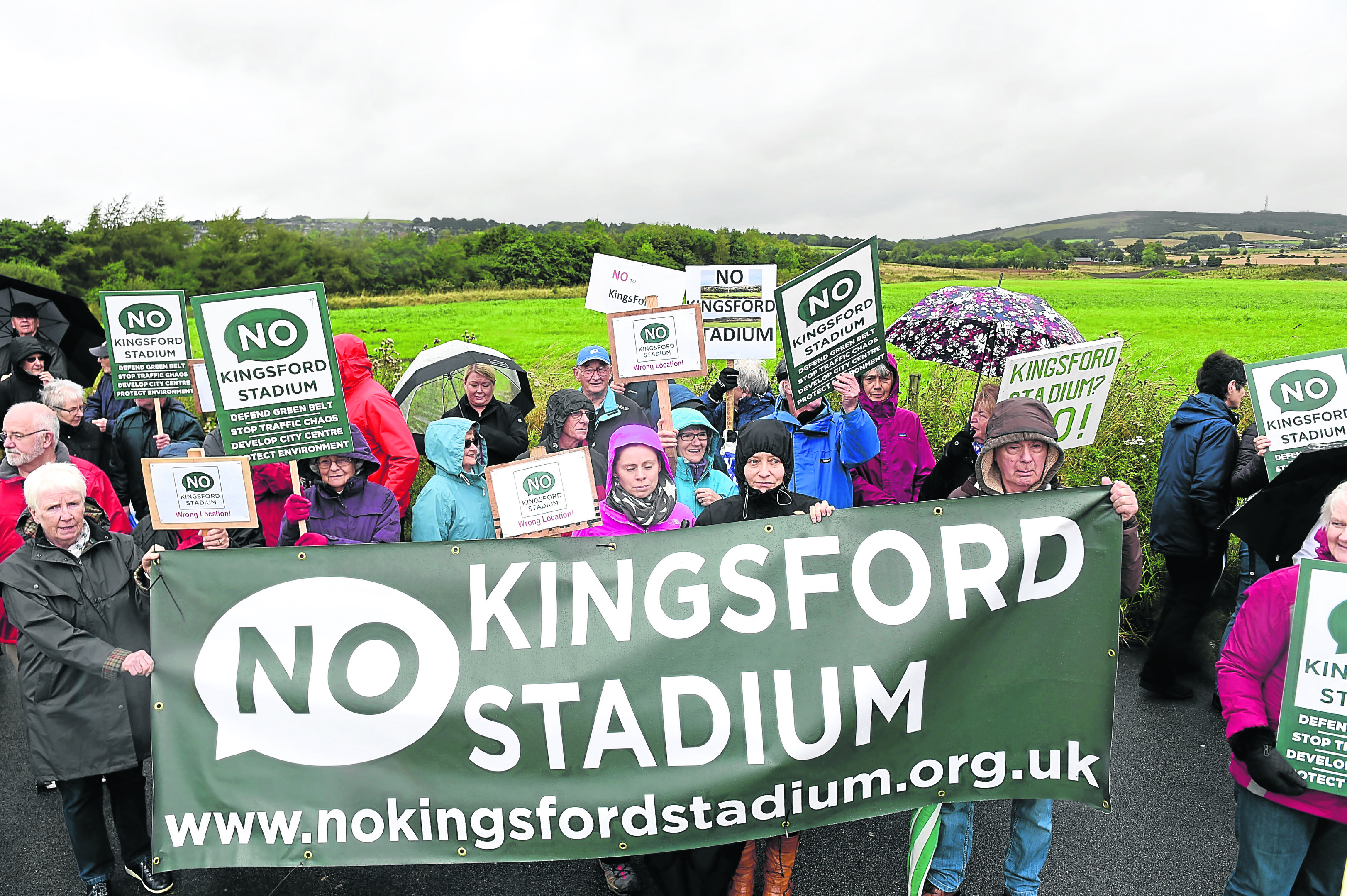 He said: "This is simply the next step in a costly and unnecessary legal process which, ultimately, will only cause delays to our much-needed community sports hub and training facilities.
"It's frustrating for everyone involved, including the majority of people in the region who support the project.
"But it's also damaging to the club, Aberdeen City Council and the wider region's reputation for progress and development."