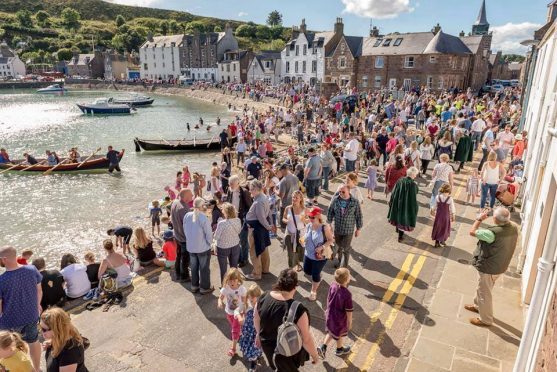 A number of eye-catching banners have been erected in Stonehaven to highlight 12 of the best-loved attractions in the area.
The project has been developed by the Stonehaven Town Centre Improvement Group as part of its ongoing work to improve the town.
The six double-sided sail banners have been positioned around the heart of the town, in Market Square.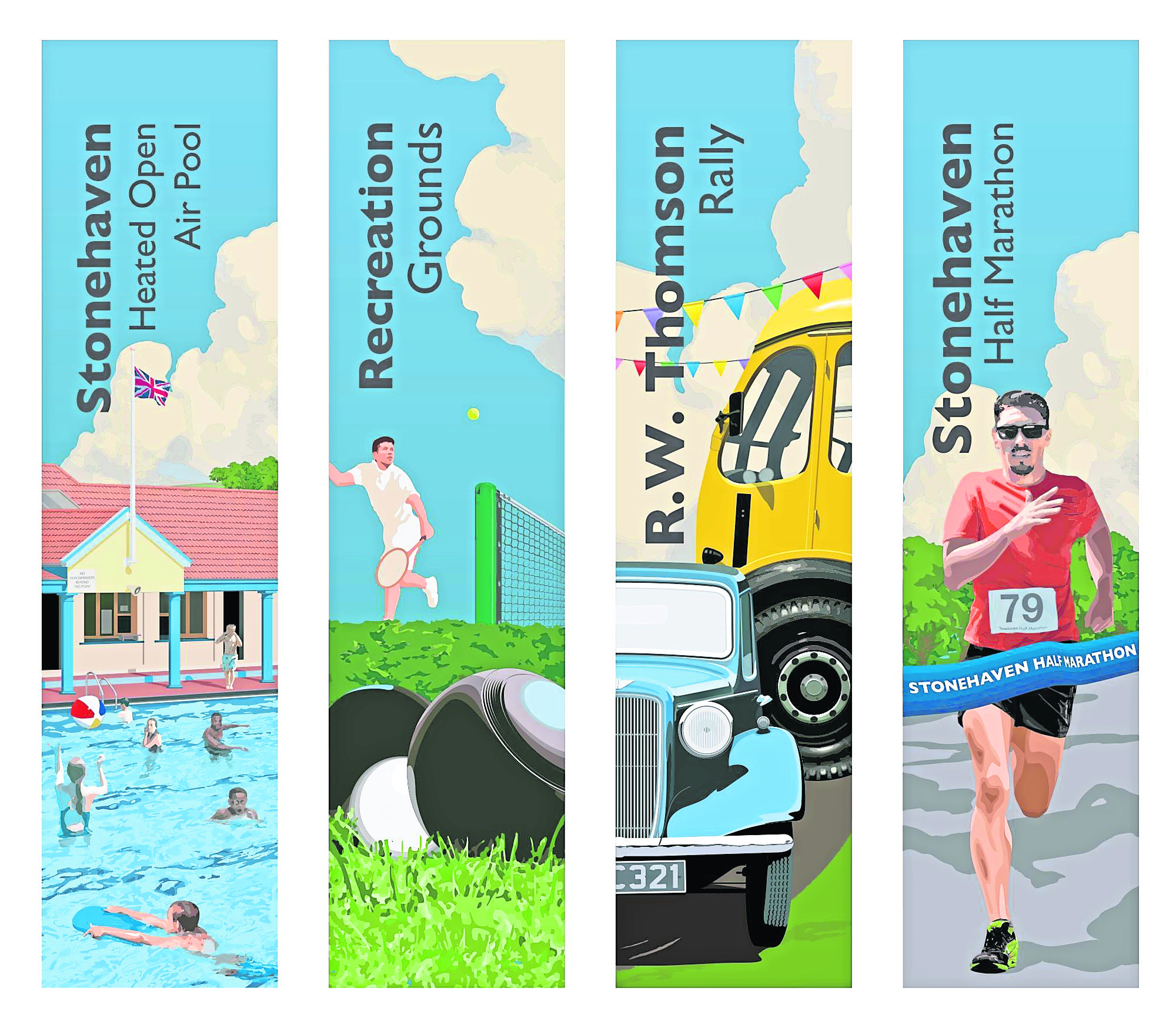 The new artwork, created by Foyer Design in Aberdeen, depicts key events and attractions in and around the town, including Black Hill war memorial, Dunnottar Castle, the Tolbooth Museum and harbour, The Feein' Market and the world-famous Stonehaven Fireballs.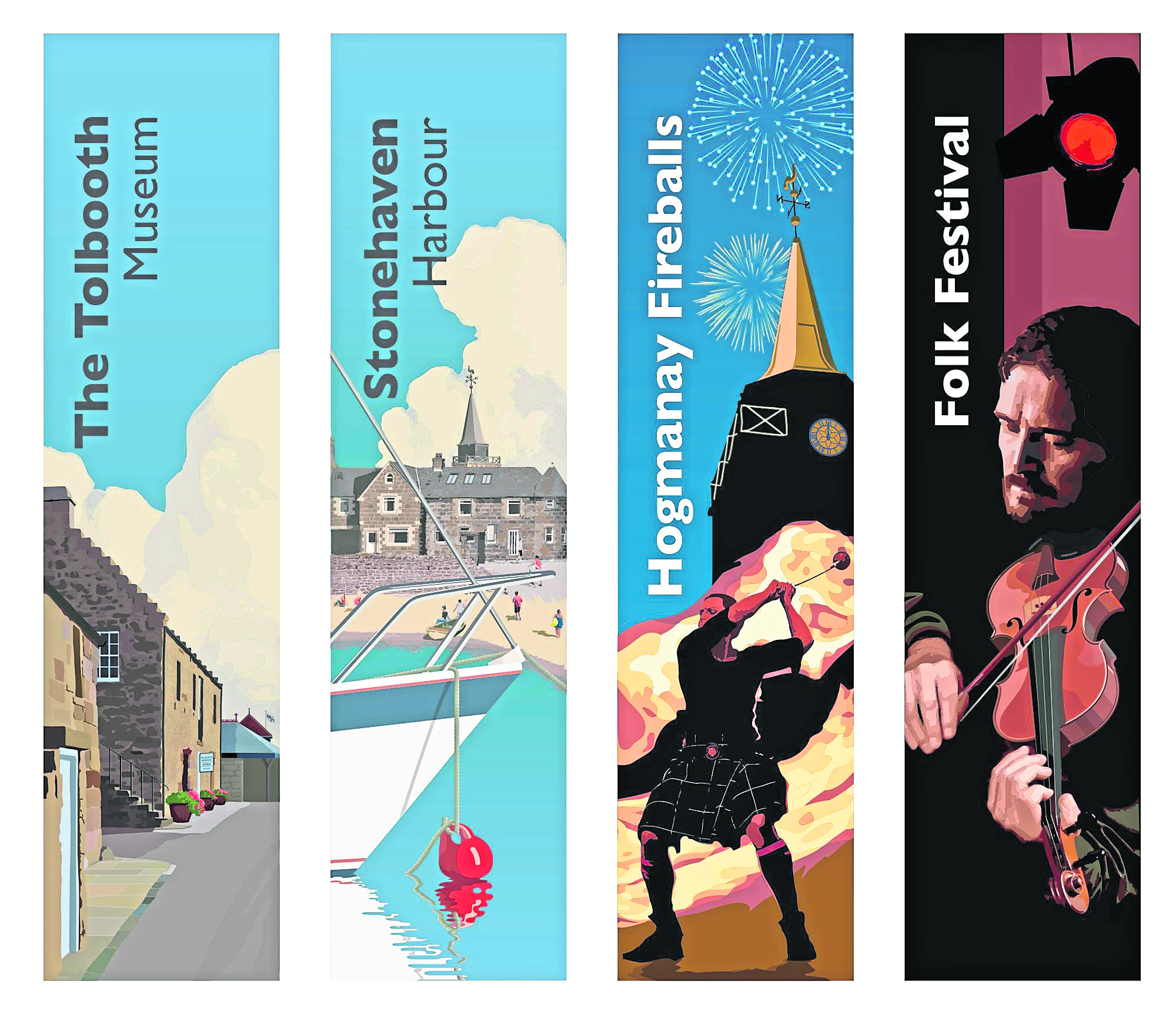 Local councillor Wendy Agnew welcomed the "very attractive" banners and added: "I am sure they will encourage residents and visitors alike to make the most of the unique local events and activities that Stonehaven has to offer.
"Thanks must go to the Stonehaven Town Centre Improvement Group and all the local organisations who have contributed to the project, and to Tesco Bags of Help and National Lottery Awards for All for the additional funding. This work could only have been achieved through these combined efforts."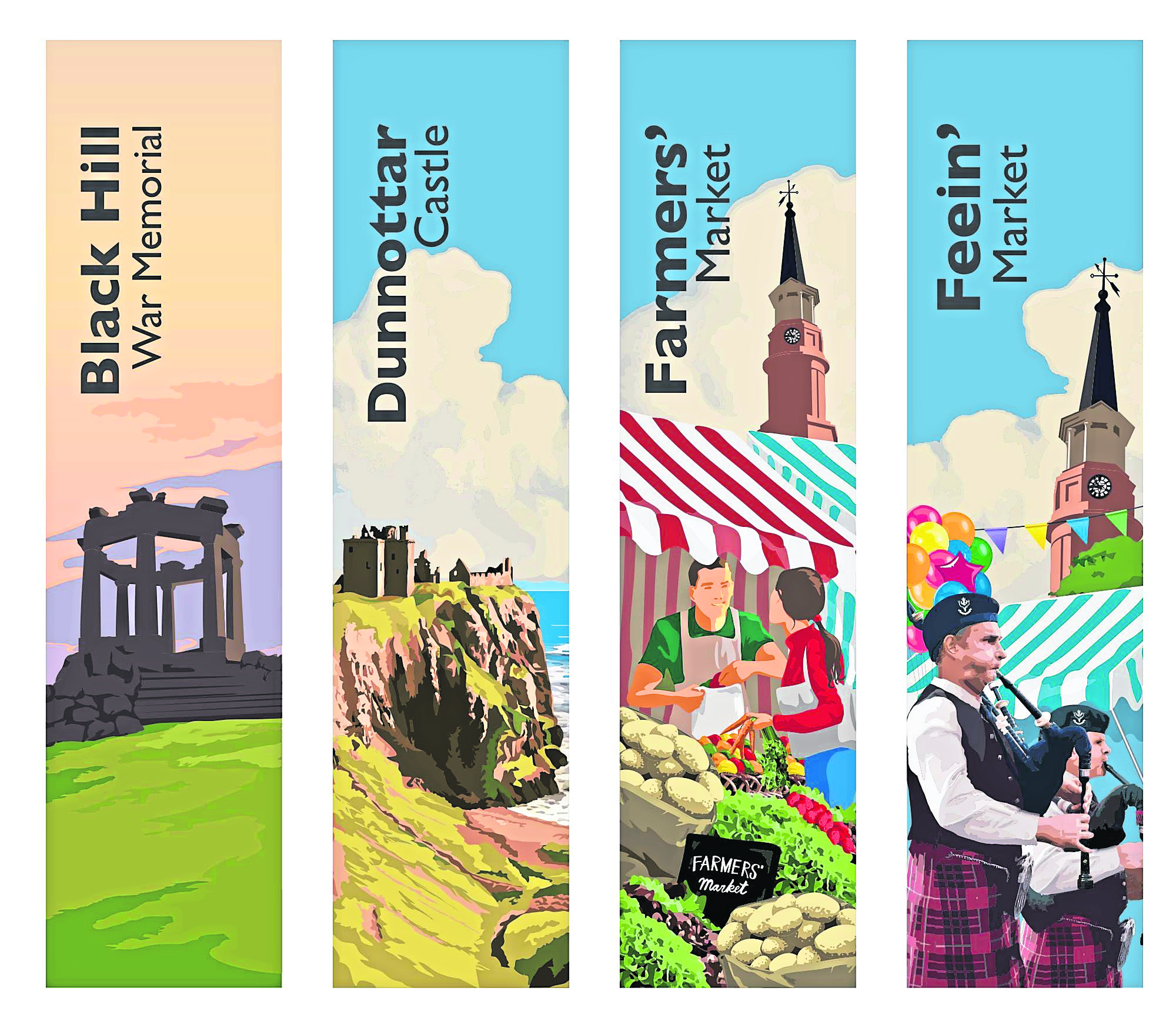 The banners have been sponsored by a range of community groups, including Stonehaven and District Lions Club, The Rotary Club of Stonehaven, Friends of Stonehaven Open Air Swimming Pool, and the Stonehaven Recreation Grounds Club.