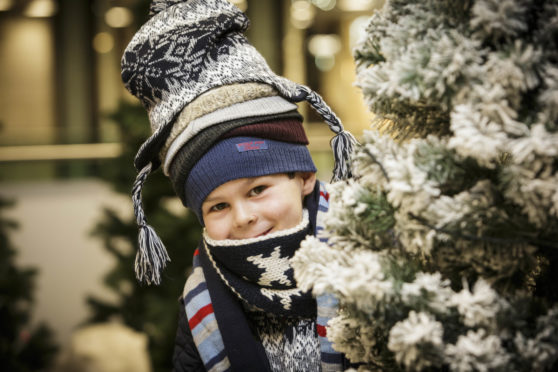 A local foundation has donated thousands of pounds to help dozens of youngsters warm this winter.
Aberdeen Standard Investments Charitable Foundation made the £6,500 donation to the 2018 Coats for Kids campaign run by charity Cash for Kids.
Their generosity means 130 disadvantaged children be able to purchase warm clothing.
Cash for Kids manager Michelle Ferguson said: "The charity receives an overwhelming number of applications every year, but this year has seen our largest number of applications to date, with over 1,267 applications for coats received and more coming in.
"The financial support we receive from the Aberdeen Standard Investments Charitable Foundation is a major boost to the charity's appeal and we are very grateful for their support."
Claire Drummond, head of charitable giving for the Aberdeen Charitable Foundation, added: "The Coats for Kids campaign ensures children in need are given warm clothing, not because it is a comfort or luxury, but because it is a vital need many families, which for reasons outwith their control , cannot provide.
"The Aberdeen Standard Investments Charitable Foundation is proud to  continue to contribute in 2018  to the charity's commitment to our community."