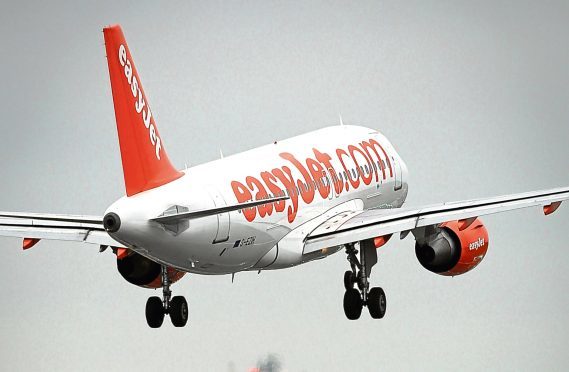 A youth group leader fears the future of an annual excursion is under threat after an airline scrapped its regional route from Aberdeen to London.
Easy Jet abandoned its flights from the Granite City to Gatwick earlier in the month, meaning there is no longer a direct link with Europe's largest airport.
The airline had travelled twice a day between the airports from Sunday to Friday, with one flight operating in each direction on Sundays.
The news was met with dismay by the business community who believe the move could hamper the region's links with the UK's financial centre.
And it has also sparked fears that a Boys' Brigade trip could be under threat because of the loss of a low-budget fare.
Each year, the 3rd Aberdeen Boys and Girls' Brigade travels to London to attend Trooping the Colour – the military parade held to coincide with the Queen's birthday on June 8.
It is a major part of the group's calendar as they get to stand in the youth enclosure, where they have a bird's eye view of the action.
But David Gray, captain of the group, fears the trip may have to be scrapped as an annual event, because the costs of flights would be about £100 more expensive per head.
He said: "It's funded through a mix of our own funds and parents, but it now means we are going to have to wait a couple of years to raise enough to go.
"It's a full weekend down south and one everyone looks forward to which we try and keep as cheap as possible.
"We normally book the flights straight away but now we are going to have to hold back."
Colin Clark, Scottish Conservative MP for Gordon, has been vocal in calling for another airline to step in and fill the void.
He said: "The loss of this route will come as a real blow to many travellers from the Aberdeen area.
"Regional connectivity is absolutely vital for the north-east – particularly for our business community.
"A regular and predictable timetable that meets demand at peaks times in the early morning and evening is essential.
"I have raised this issue many times in parliament since I was elected. My north-east colleagues and I are pressing operators not to treat Aberdeen as the Cinderella route.
"If Easy Jet will not reconsider, then I hope that another operator can step in."