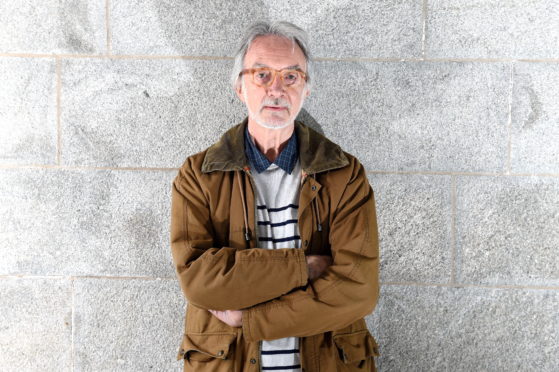 For decades upon decades, generations of north-east men toiled their lives away in miserable conditions deep within quarries to unearth the stone that gave the Granite City its name.
And although the fruits of their labour live on in buildings all over the world, the memories of most of those who spent their days risking life and limb to mine granite across Aberdeen and Aberdeenshire have sadly been lost to time.
But now, thanks to the efforts of Aberdeen author Jim Fiddes, their stories will be told for the first time in a new book, The Granite Men.
Mr Fiddes penned his book to reveal the truth behind the north-east's granite industry, from its origins of Neolithic farmers using hard stones on the surface for cairns and circles, to the stonemasons of the medieval era, all the way to the turn of the century quarries which pockmarked the north-east and employed thousands of men.
Mr Fiddes, who spent most of his 29 years as a librarian at the Robert Gordon University's school of architecture and construction, was himself the nephew of a granite worker.
He said one of the most important part of the story was highlighting the dangers faced every day by those in the quarries, some of whom started their careers as children.
Mr Fiddes, 67, said: "It was a very hard life that the men had.
---
>> Keep up to date with the latest news with The P&J newsletter
---
"They started very, very young, from as early as seven years old.
"They were called nippers, and were tasked jobs like with taking tools to get sharpened at the blacksmith, and more dangerous tasks like working in among the saws, pouring water on them to stop them from getting too hot.
"Many of them worked on until their 60s, but many of them were struck down by conditions like silicosis from breathing in too much dust, or losing eyes from sparks flying up from their work.
"Explosions going off prematurely, especially in the earlier days, caused all sorts of hazards as well.
"At around about 1900, there would have been about 100 granite yards in Aberdeen and dozens of quarries, all the way through the north-east up to Peterhead and Alford – it wasn't just Rubislaw, as a lot of people think.
"The other industries made Aberdeen most of its money, but the granite industry was what made Aberdeen's mark worldwide."
The Granite Men will be released on April 2.