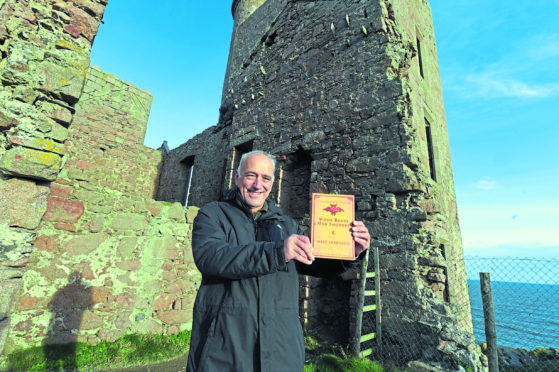 An author who detailed Bram Stoker's links with the north-east has been honoured with a lifetime membership of a group named after the Irishman's greatest creation.
Cruden Bay writer Mike Shepherd spent two years researching Stoker's visits to the village and the surrounding area.
That culminated in his book When Brave Men Shudder: The Scottish Origins of Dracula, which was published last year.
Much of the writing for the classic horror novel was carried out in Cruden Bay and how an octagonal hall at nearby Slains Castle provided the inspiration for the count's castle.
The village's Kilmarnock Arms Hotel provided Stoker with somewhere to write the early chapters of his tale of the mysterious aristocrat.
Now Mr Shepherd has been recognised for his efforts in chronicling Stoker's work, with a lifetime membership of the Dracula Society.
The London-based group was formed in 1973 and celebrates everything to do with the author's Transylvanian creation as well as other tales from the Gothic literary genre.
Mr Shepherd will be joining esteemed company with the late Vincent Price, Sherlock actor Mark Gatiss and pop culture expert Sir Christopher Frayling being members.
He will be giving a talk to the society next year and that is when his honorary membership will be conferred.
Mr Shepherd – who also recently hosted author Dacre Stoker, the great-grand nephew of Bram Stocker during a visit to the north-east – said: "I'm most grateful to the Dracula Society for this honour and the recognition for my book.
"What an honour for my book as well. I spent two years researching Bram Stoker's visits to Cruden Bay, and the recognition makes it all worthwhile."