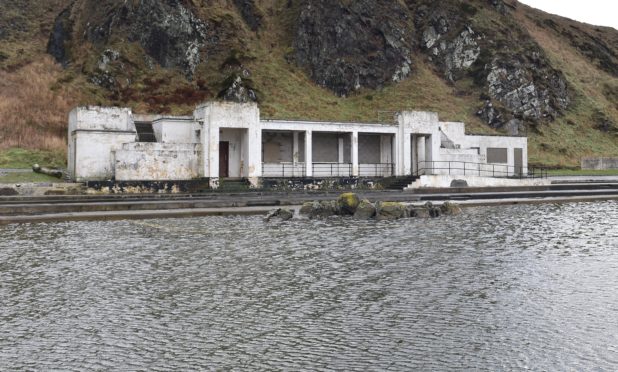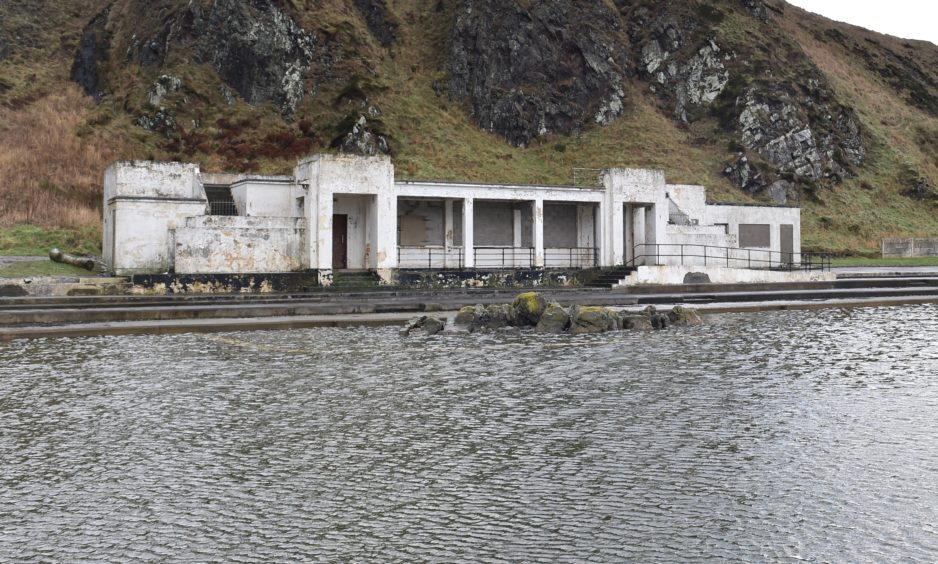 A beloved north-east outdoor pool has been repeatedly targeted by vandals in recent weeks.
Members of the Friends of Tarlair Committee say they have been left "disappointed" and "heartbroken" after a spate of damaging incidents.
The Macduff-based group, who are working towards the revitalisation of the swimming pools, are now considering security cameras to protect the site.
In the last month, Tarlair has had its ticket office broken into and the shutters thrown into the water.
Vandals also forced their way into the pavilion and torn down plasterboard from the old tearoom's ceiling.
Posting on on the Friends' Facebook page, chairwoman Pat Wain said: "For as long as we have been on the committee we have seen this type of behaviour.
"It has picked up again in the last month and a half.
"It's disappointing but we won't let it dampen our spirits or derail the work being done leading up to our gala on August 18."
Mrs Wain added: "I'm not sure if I would describe this as disappointing or heartbreaking.
"We are looking at high quality security cameras at the moment. They were barely necessary a couple of months ago, but there seem to be a new set of mindless humans on the prowl making this a necessary move."
The chairwoman said the group was in talks with the local authority to set up CCTV in the area.
An Aberdeenshire Council spokeswoman said: "We are aware of the recent vandalism at the Tarlair site.
"It is always disappointing to see thoughtless vandalism impacting on public assets.
"We have secured the buildings and carried out repair works.
"We also recently supported the Friends of Tarlair by clearing out the boating pond in preparation for their annual gala and look forward to seeing the Friends finalised proposals for bringing part of the site back in to use."