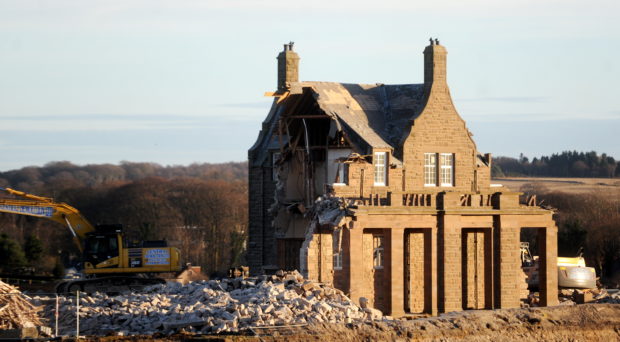 A historic Aberdeen building demolished to make way for the new exhibition centre could be given a lasting tribute in the local community.
Strathcona House was knocked down in 2017 to make way for the new £333million events complex, despite opposition from the local community.
It has now inspired residents to name a green space after the house, keeping the history and memory of the area alive.
Councillor Avril MacKenzie suggested the idea to Bucksburn and Newhills Community Council after finding out that the park next to Greenburn Drive did not have a name.
She said: "I still need to run it by the council officers but we had a conversation a couple of weeks ago about the green space not having a name. So, I said how about we ask the community council.
"I sincerely hope that they accept the name of Strathcona Park as it will be a memento to a lovely house that was pulled down.
"The green space area is very popular with the residents and people walking their dogs in the park."
The tribute will commentate the red sandstone hall which was first opened in 1933 to house medical students.
News of the demolition sparked a major backlash from residents, with 591 people signing a petition to keep the building.
Although the petition was defeated, stone from Strathcona House was used to build the pillars that surround the park.