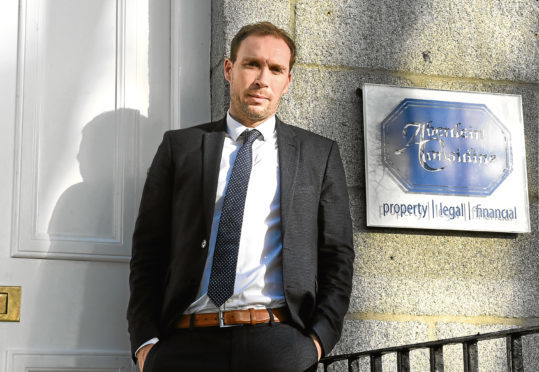 Former Dons captain Russell Anderson has picked the winner of a new Vauxhall Corsa in a charity raffle.
The 4000-1 raffle, which was hosted by North East Sensory Services, to raise funds and enhance the charity's profile led to Nicole Anderson being confirmed as the happy recipient of the new hatchback vehicle.
NESS supports more than 6,300 people across the north east who suffer from sight or hearing loss. The organisation's mission is to give blind and deaf people the backing and resources they require to achieve independence.
Chief executive Graham Findlay said: "Nicole was ecstatic to hear that she had been crowned the winner, so it is a great day for her.
"But it is also a great day for us, because we have raised much-needed funds to help us carry on supporting those who need it."
He added that 40% of the charity's income derived from fundraising, which explained why events such as the raffle were integral to its success.
As he said: "We are reaching our 140th anniversary in November and the work we do is no less important today than it was back in 1879."
The charity, which is the second oldest in Aberdeen, has a history of fundraising with support from the Dons, with the 1990 Scottish Cup team all coming together on their 25th anniversary to show their commitment to NESS.
Mr Anderson said: "It is great to see the massive difference this charity does for those who need help in Aberdeen and the rest of the north east.
"There are plenty of good causes in Aberdeen and the work that the people at NESS do is a prime example."
The organisation is hosting several other events to help fulfil their fundraising mission such as a race night on October 25.
Mr Anderson added: "It is a big year for the charity, and they are constantly struggling to help as many people as they can, so I wish them every success in the future."
Mr Findlay invited members of the public to visit the NESS headquarters at 21 John Street or click on to their website if they would like to get involved or find out more.