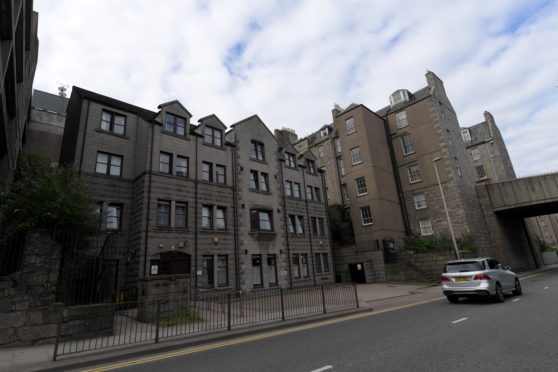 A heartbroken grandmother has made a plea for help after being left unable to see her grandson for a month.
Margaret Davidson's grandson, Dean Bernie, uses a wheelchair and has been stuck in his upper floor flat in Aberdeen's Wernham House because of a broken lift.
The 81-year-old, meanwhile, had a pacemaker fitted last year and can't make it up the stairs to visit him.
Her last attempt to be reunited with Mr Bernie ended up with her in hospital after the trek up the stairs left her "out of it" as concerned staff phoned an ambulance.
She said: "It's been four weeks since I seen my grandson because of the lift being broke.
"They had a man in to fix it and it broke again. I just want to see him – we've never been separated since he was born. I've always been there for him."
Despite not being able to see him, she still makes the trip every Tuesday to hand in shopping and waits while staff take it up the stairs.
Wernham house is operated by Aberdeen Cyrenians but the building is owned by Langstane Housing Association Ltd.
Cyrenians chief executive, Mike Burns, said they were aware of the ongoing issue and took immediate steps to ensure everyone in the building was kept safe.
Director of housing at Langstane, Judith Sutherland, said they had been struggling to get the lift fixed.
"I appreciate the difficulties Wernham House have been having with residents up on the top floors," she said. "We're trying our best to get it fixed as quickly as possible."