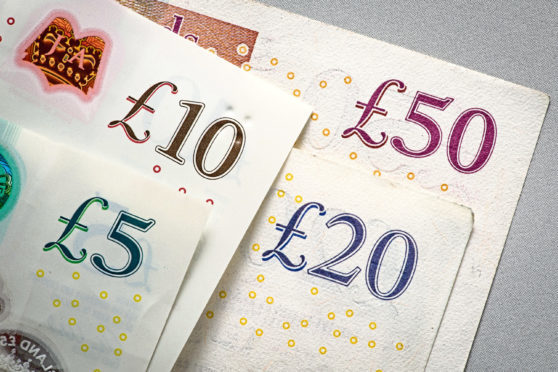 A new debt help service has been launched in Aberdeen in an effort to aid those struggling before Christmas.
And the charity behind it says a simple six minute phone call may be all it takes to begin fixing even the most challenging of financial problems.
City residents are being urged to call and secure an appointment with a nearby branch of Christians Against Poverty (CAP).
The national charity has helped more than 80 people across Scotland became debt free in the first half of this year.
Since it opened their first debt centre in Scotland, ever more people have begun to struggle to pay for rent, council tax and energy.
Increasing numbers are in employment – sometimes in multiple jobs or in two-income households – but still unable to pay for necessities.
The charity's new free service is being run in partnership with Catalyst Vineyard Church and Aberdeen and Banchory Christian Fellowship.
Anyone can call to receive a confidential home visit from the team's trained volunteers to help them on the road to becoming debt free.
Manager for the service at the Catalyst Vineyard Church, Tracey Davidson, said:"We know how hard it can be to ask for help but we have a lovely, friendly team ready to help.
"They'll send a debt coach to see you, at an agreed time and day, in the privacy of your home.
"Living on a low income is a truly enormous challenge.
"Debt problems feel overwhelming but the way to tackle them is taking the right steps day-by-day and that starts with the phone call.
Nine in ten CAP clients have an income lower than the national average and almost two-in-three live below the poverty line.
As well as this, average debt among their clients has risen by £1,000 to around £14,000.
One former client said: "Before coming to CAP we had rent arrears, doorstep loans, catalogue loans for the children's bedroom furniture and for their Christmas presents.
"We had some council tax arrears, and utility arrears as well."
Another added: "CAP were approachable and understanding. It felt as though the pressure was take- off straight away as they were going to send someone round."
To contact CAP, call 0800 328 0006.