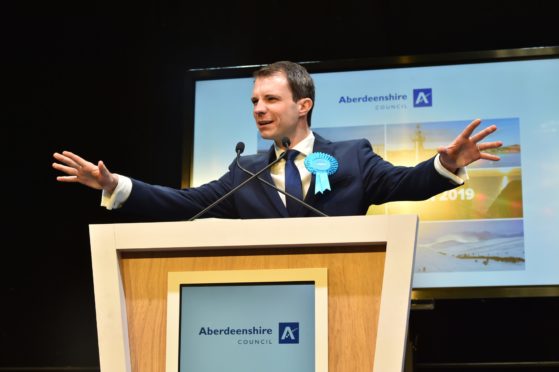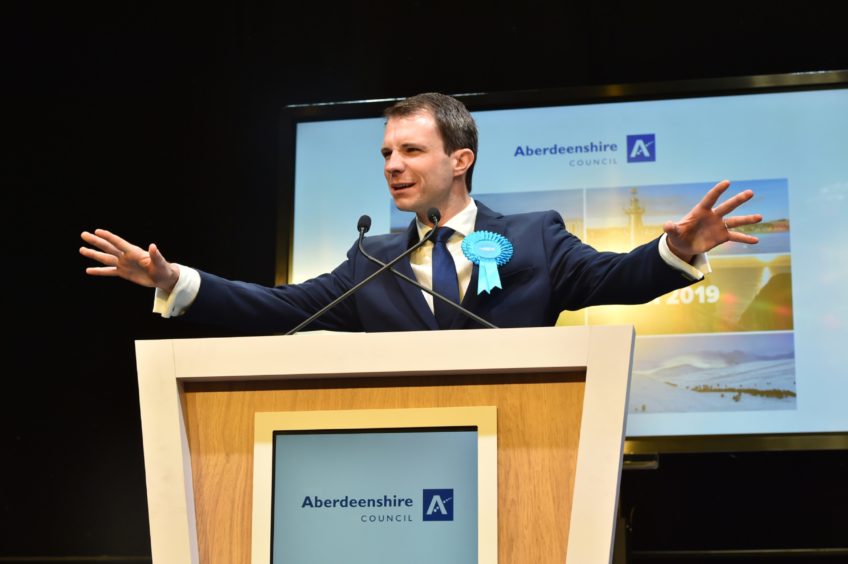 West Aberdeenshire and Kincardine MP Andrew Bowie has admitted he was "relieved" to have kept his job as he saw his majority slashed by the SNP.
The Conservative incumbent held off the challenge of nationalist Fergus Mutch – but his 7,950 vote majority has been reduced to a more meagre 843.
Indeed, sources close to the Tory camp had appeared defeated as the votes were counted, with their SNP counterparts all smiles until the final few boxes of ballots.
Mr Bowie had taken the seat from the SNP in 2017's hastily called election, and went on to become a parliamentary aide for then Prime Minister Theresa May.
But Mr Mutch – the former head of communications and research for the SNP – had hoped to reclaim the affluent, rural constituency for his party.
Victorious Mr Bowie admitted it had not been a good night overall for his Scottish Conservative colleagues, adding that parliament and the country would be "a lesser place without them" at Westminster.
He added: "Fergus ran an incredible campaign and we always knew it was going to be tight. But we managed to get over the line.
"I think we look across the country and we see Conservatives losing their seats and there are a lot of reasons.
"We are not immune to that in West Aberdeenshire and Kincardine.
"The SNP held the seat before me and we knew there was support for them out there.
"I'm very relieved, yes it was close but I'm very happy to get back to work on behalf of my constituents."
Having vastly reduced the Tory majority, Mr Mutch said: "West Aberdeenshire and Kincardine was always a mountain to climb but we ran them extremely close.
"The last couple of weeks the Conservatives have been looking very worried and with good reason.
"We ran a fantastic campaign."
Previously the constituency, created in an electoral shake-up in 1997, had always been represented by Liberal Democrats Sir Robert Smith.