An ambitious scheme to renovate a historic city centre church and deep clean its granite facades has been approved by planners.
Trinity Church took ownership of a B-listed former Church of Scotland building on Queen Street last year, and has now been granted permission to refurbish, repair and extend it.
The 200-strong congregation's plans include the construction of an entranceway looking out onto the street and a "landscaped square", as well as new external lighting and signs.
It is expected to tie-in with a £150 million scheme to renovate the Queen Street area and build more than 300 homes.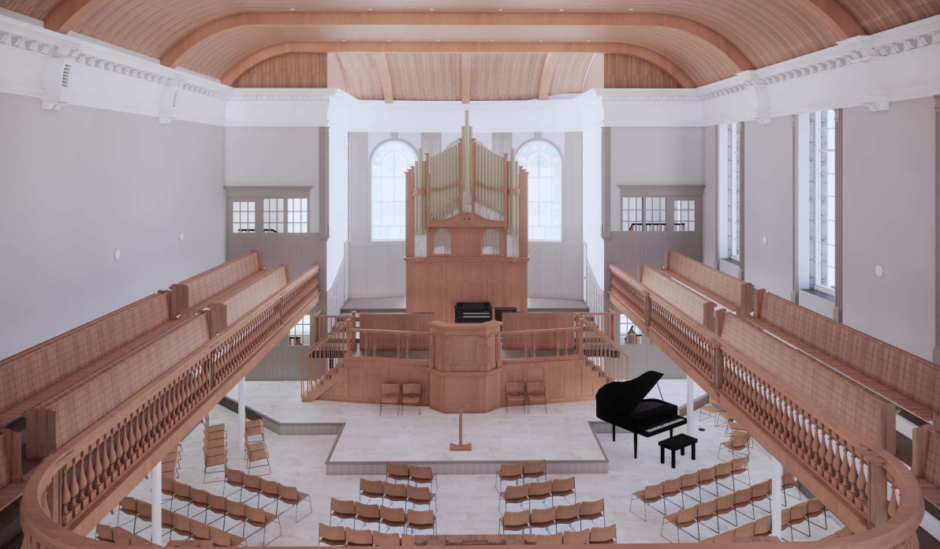 Minister David Gibson said: "It's fantastic that we have been given approval.
"This is a really important milestone on the way to bringing this building back into use."
While some aspects of the plans are still being finalised, construction is expected to begin next year.
The city council's planning decision said: "The proposed external works have all been designed and sited with due consideration for the context of the listed building and its features of special historic and architectural interest.
"The works would all either preserve or enhance the special character of the building and the character and appearance of the conservation area."
Trinity split from High Church Hilton to join the International Presbyterian Church in 2011.
Last year it was given the keys to Queen Street Church, which was constructed in 1904, after its congregation merged with St Mark's on Rosemount Viaduct.
Historical documents show the site was recognised as a place of worship for centuries before this, however, with the city's Methodist society having used it as early as 1759.
Rev Gibson said: "The church has almost become an anonymous building, with people walking past without seeing it.
"We want people to go past and see what's going on inside.
"This will let us provide a real presence and we want to have the building open as much as we can so people can come in."
Aberdeen city councillor Martin Greig led services at the premises when it was run by the Church of Scotland.
He said: "It's marvellous that this important historic building will continue to thrive and offer a place of care and worship in our city centre.
"The renewal of this heritage building will play an important part in adding so much vibrancy to the city centre."