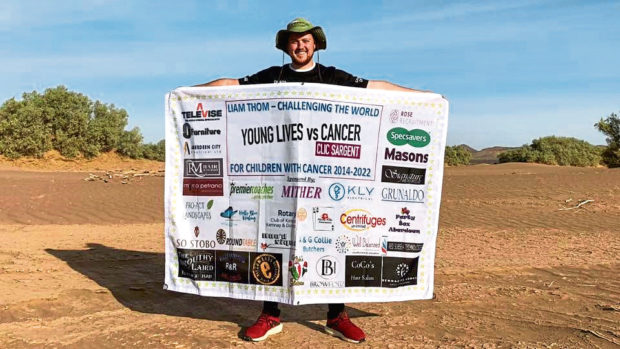 Liam Thom is the first to admit that his day job isn't particularly exciting.
The 27-year-old accountant is all too aware of the assumptions surrounding his career, with predictable figures and orderly sums.
But outside the nine to five, Liam's life is anything but dull.
His enthusiasm is infectious, and his diary for the year ahead is already looking full.
It's rare that I have any spare time to enjoy going away with my girlfriend," Liam admits.
"Luckily, she's very understanding."
From climbing Mount Kilimanjaro to trekking Machu Picchu, there's not much Liam won't attempt to conquer in the name of charity.
He has raised an impressive £16,000 in the last four years, and Liam believes he is on target to reach £20,000 – fittingly by the end of 2020.
He has three marathons under his belt, plus a gruelling trek across the Sahara desert, and family and friends are perhaps no longer surprised by Liam's next fundraising idea.
"I've got a jungle trek planned, I'm trying to decide between the Amazon or Sumatra jungle," he says casually.
Each adventure has raised hundreds of pounds for Clic Sargent, who provide support for children with cancer.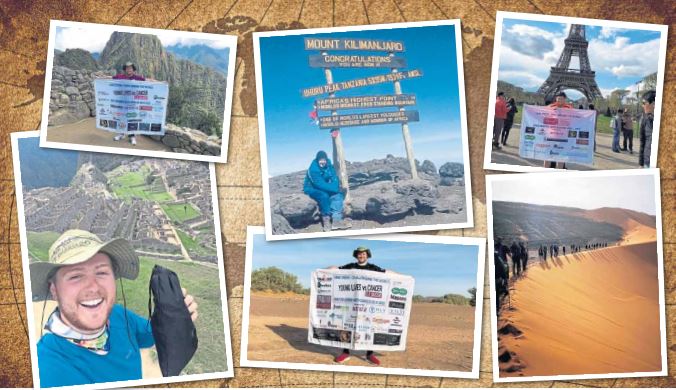 Although Liam has no personal link to the charity, he believes that travelling the world to raise money has changed his life for the better.
And he's not the only one to go globe-trotting for a good cause; some people have relocated thousands of miles away in a bid to do good.
Former Inverurie Academy pupil Dr Tracy Morse left Aberdeenshire 20 years ago – after relocating to Malawi for a research project.
The environmental health practitioner believed she would stay for a maximum of two years, but has ended up becoming involved in several charities alongside her work.
And retired nurse Moira Munro swaps Westhill for West Africa – having volunteered on board Mercy Ships since 2015.
The grandmother of three helps feed 450 people in the vessel's dining room, on the largest non-governmental hospital ship in the world.
It provides free healthcare to people in desperate need, and has docked in more than 56 countries.
Retired head teacher Anne Law left her home behind in Carrbridge to teach in Nepal.
She hikes for several hours to reach rural classrooms but has no regrets.
We found out why travelling to help others could be the way forward for the year ahead.
Liam was inspired to climb Mount Kilimanjaro after watching Comic Relief.
But he didn't bank on becoming addicted to the thrill of the challenge, after arriving home with "itchy feet".
He affectionately refers to the highest mountain in Africa as "Kili", despite the fact he experienced crippling altitude sickness.
"I climbed Kili in 2015, it was hands down the best and worst experience of my life," Liam recalls.
"Altitude sickness was part and parcel of the climb but it impacted on everything.
"It meant we had to climb slowly, in temperatures of around 40 degrees.
"It was the complete reverse at night when the temperature dropped.
"The challenge itself was so varied.
"There were areas of jungle land, parts that were completely baron and glaciers at the summit.
"I came home and effectively had itchy feet – I'd spent a solid year fundraising for Clic Sargent, and decided I wanted to keep fundraising for them.
"I've been taking part in extreme challenges around the world ever since."
Liam's latest challenge was a trek across the Sahara, which he completed in November.
"Returning home to Aberdeen where it is grey and miserable was a bit of a come down," he says.
"I trekked 120km over five days.
"The blisters, I've never experienced anything like it.
"I used the same walking boots for all my challenges, but I'm still missing a layer of skin."
It begs the question as to why Liam continues to push himself to the limits, having already raised such a huge sum.
"Every time I'm in pain, and I feel that I'm on the brink of mental and physical endurance, I think of the people I'm raising money for," says Liam.
"There are folk going through so much worse.
"The experiences have completely changed me as a person.
"I come home and think 'what on Earth do I have to moan about?'
"When I was in Peru, I met children who had to walk four miles just to go to school.
"Every time I come home, I wonder what else is out there.
"I'm already wondering what on Earth I'll do when I reach my target of £20,0000."
Grandmother Moira Munro has discovered a similar addiction to travel, and is currently docked at Senegal in West Africa.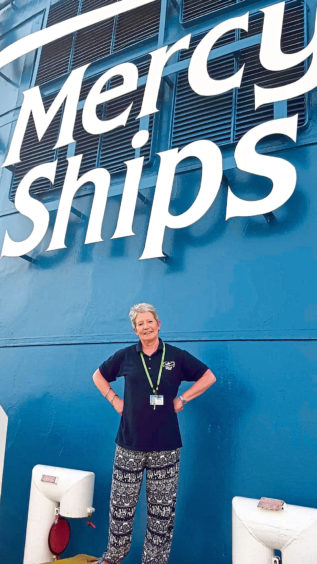 The 67-year-old has already visited Madagascar, Benin and Cameroon – through volunteering with Mercy Ships.
She was inspired to take the plunge after hearing about the charity on a radio programme, and will not return to the north-east until March.
Speaking prior to her travels, Moira said she believes she will keep volunteering with the charity for as long as possible.
"I'm retried now, but I was a children's nurse at The Royal Aberdeen Children's Hospital," she said.
"I was listening to the radio as I was driving home from a shift one night.
"It was all about Mercy Ships. I thought it sounded really interesting.
"Before I knew it, I found myself heading off to Benin, which is next to Nigeria and Ghana.
"I was petrified when I went on board, I didn't know anyone and I'd never done something like this before.
"I work in the huge dining room, we make sure everyone gets fed.
"I'm looking forward to the avocados again, they were the size of rugby balls,
"I go from Aberdeen to Paris, Paris to Senegal.
"The ship has been updated since I first started volunteering.
"I keep in touch with people back home because we have wifi.
"There's eight of us sharing a cabin.
"Some people struggle with that, but I don't mind it at all.
"Moira believes that her time spent on the ship has given her a completely different perspective on life, and returning home can prove difficult.
"It's hard work in the dining room, the heat is a killer," she said.
"Especially when you're working with big ovens.
"The ship is like a little city, the hospital only makes up half of it.
"There's 86 beds and five operating theatres.
"Volunteering has enabled me to meet amazing people from all over the world.
"Then I come home and see people complain because it's raining.
"Or I'll be in Tesco and see an entire aisle just for cereal.
"Yet in other parts of the world, people have nothing.
"We complain about the NHS, but we have no idea.
"On the ship, people are just glad to see a doctor at all.
"Children with cleft palates, people blinded by cataracts.
"Their sight can be restored by a 20-minute operation.
"It is amazing to see the difference it can make.
"As a nurse, it has always been in my nature to help people.
"There's something addictive about being able to make a difference.
"It amazes me that people still don't know about the charity."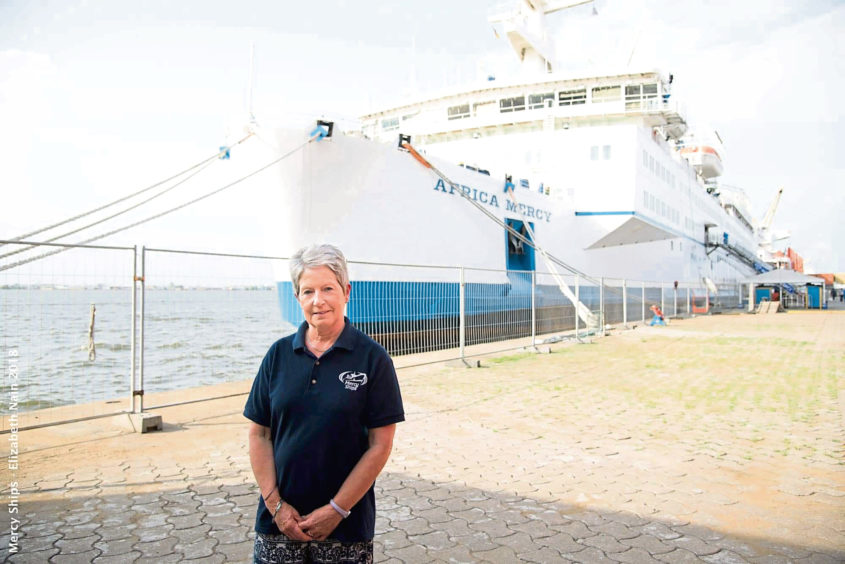 Tracy Morse has to regularly stop work due to power cuts, after moving to Malawi for a research project. She has gone on to meet her husband and have two children, as well as becoming involved in humanitarian work.
"I think my business card should say chief firefighter; you have to be flexible and willing to get involved in everything," said Tracy.
"You can be in the middle of a research project when a cyclone hits.
"I came as part of a research project for The University of Strathclyde.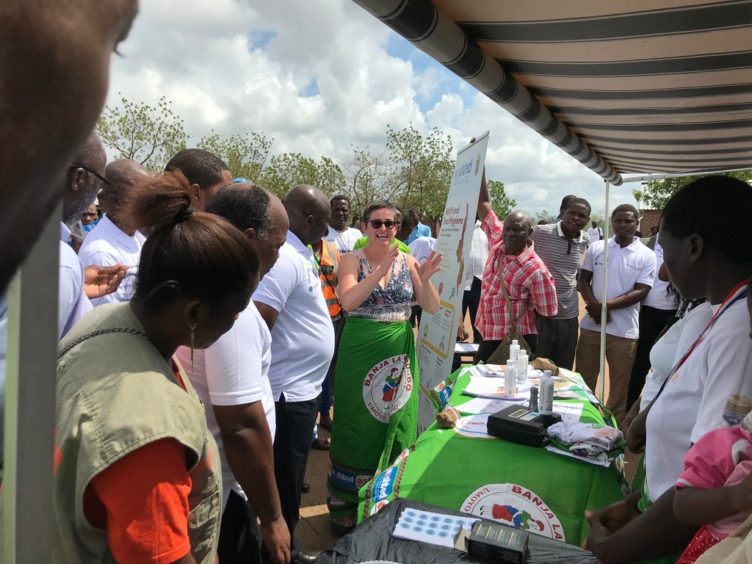 "Then my parents founded Famine Relief for Orphans in Malawi (From Scotland)."
The charity provides food for more than 2,500 children every day, and has also funded medical clinics in rural villages.
"You can't not become involved in humanitarian work when you're researching," said Tracy. "I'm also chair of the board of trustees, for The Open Arms Infants Home.
"It takes in children aged 0-2, whose mothers may have died in childbirth and shortly after.
"I intend to return to Scotland at some point, I'm not sure when.
"Everyone associates Malawi with poverty but it's also a beautiful place to live.
"I love working in public grass-roots health, knowing the team can make a difference."
Anne Law always had dreams of teaching abroad but went on to marry and have two sons.
She taught in schools across the Highlands before finally taking the plunge and moving to Nepal six years ago.
Anne now only returns to Scotland twice a year, after becoming involved with Voluntary Service Overseas (VSO).
She is part of the Sisters for Sisters project, which tackles violence against women and child marriage.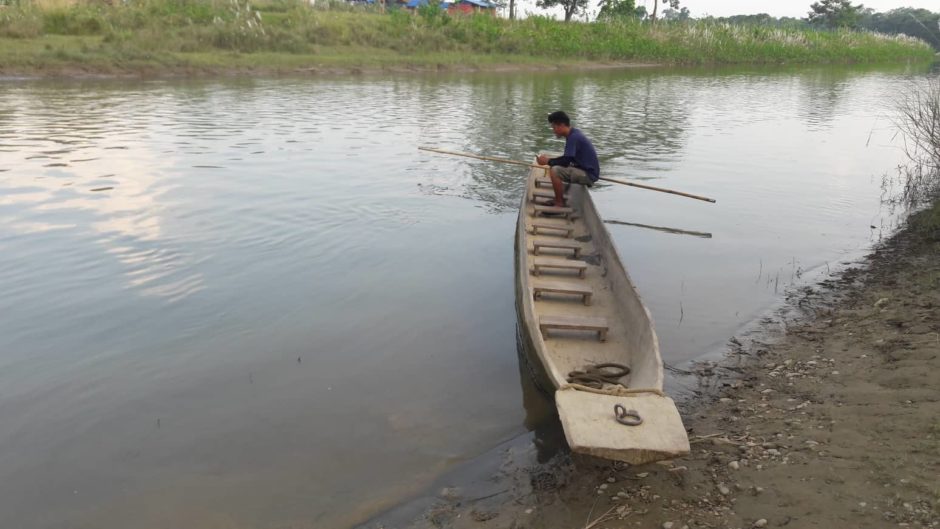 "Nepal feels like home, the people are so kind and friendly," said Anne.
"I didn't really think about moving at the time, I just did it.
"There had never been a good time, but with my two sons grown up I decided to go for it.
"I'm very passionate about education, having taught in schools all over the Highlands.
"Girls are often overlooked in the school system in Nepal, mostly for practical reasons.
"I often have to hike for several hours before I reach the school, as the terrain is rather hilly and most of the schools are on a ridge.
"I don't mind at all though.
"This is something I've always wanted to do; I train young teachers in remote communities.
"I feel part of life here, it's a very freeing way to live.
"When I originally left Scotland, I put my belongings into storage.
"Now I've given practically everything away.
"It's a completely different way of life, but I have absolutely no regrets."