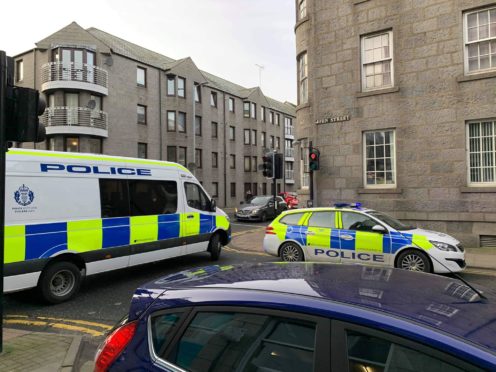 Officers have been called to an ongoing incident on an Aberdeen street.
Four police vehicles were on John Street just after 1pm.
Eyewitnesses said police were responding to a disturbance in the area.
One officer with a riot shield could be seen coming out of a property on the street.
The road was cordoned off for about half an hour.