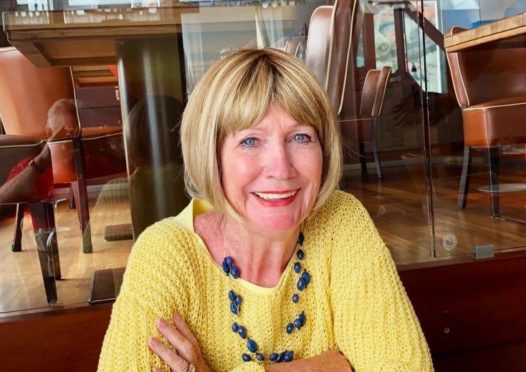 For more than 20 years, Yvonne Gilbert drove the success of Aberdeen Property Leasing.
She helped it grow into one of the north-east's most successful property firms, serving as chief executive and its largest shareholder.
But Mrs Gilbert, who has died at the age of 65 after bravely fighting a long illness, was also a dedicated supporter of local charities.
She was a keen backer of Aberdeen cancer support charity Clan and local children's charity, the Archie Foundation.
In recognition of her business contributions to the north-east, she was made a Burgess of Aberdeen in 2009 – being admitted at the same time as professional golfer Paul Lawrie.
Brought up in Paisley, she attended St Columba's School For Girls in Kilmacolm.
She met her husband, Douglas Gilbert, when she moved to the Aberdeen area later in life.
After marrying the fanatical golfer, Mrs Gilbert took up the sport herself when she was in her 40's and became a member at both the Deeside and Westhill golf clubs.
The pair shared a love of golf and joined a club in Tenerife ahead of a planned move to start a new life on the island.
Sadly, the move didn't take place after Mr Gilbert died suddenly while on holiday in Tenerife in 2015.
Mrs Gilbert has been described as a stylish person with a huge heart and was a dear friend to many.
She enjoyed a weekly game of bridge with her in laws, Win and Jim Gilbert, and was very much at the heart of her family,  supporting all those around her.
Mrs Gilbert is survived by her son Alan, who is a finance controller in the oil and gas industry, and her two grandchildren, Sophie and Rachel.
Family and friends are invited to a funeral service at Aberdeen Crematorium on February 21, at 11am.
If wished, donations can be made to the Archie Foundation at the chapel exit.