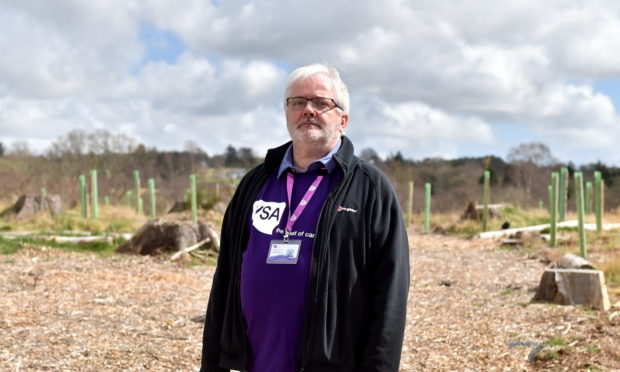 A much-loved public farm faces permanent closure due to the coronavirus lockdown, charity bosses have warned.
Easter Anguston Farm in Peterculter, near Aberdeen, is under threat due to the collapse in public donations during the pandemic.
The farm relies solely on the financial support offered by the thousands of families that visit each year.
It urgently needs the public to dig deep to enable continued care for the animals and to ensure that it can reopen to the public again, free of charge, after the pandemic is over.
Kenneth Simpson, chief executive of the social care charity VSA, which runs the farm, said: "Sadly, as none of our fantastic supporters of the farm can visit during the coronavirus outbreak, this means we are not receiving the generous donations we normally would.
"We are urgently asking all of the people who would normally visit the farm to help us if they can, by stepping forward and continuing to make a donation to Easter Anguston Farm to help us continue to feed and care for the animals and enable us to reopen again to the public."
The loss of income to the farm and the charity's operating costs between now and the end of June is forecast to be in the region of £10,000 per week.
"The coronavirus outbreak is one of the most challenging times we have faced," Mr Simpson added.
"Now more than ever, VSA will need the support of the people of Aberdeen."
To support the farm, visit www.vsa.org.uk/support-us/donate.